ENTREPRENEURSHIP
Global Serial Entrepreneur Honored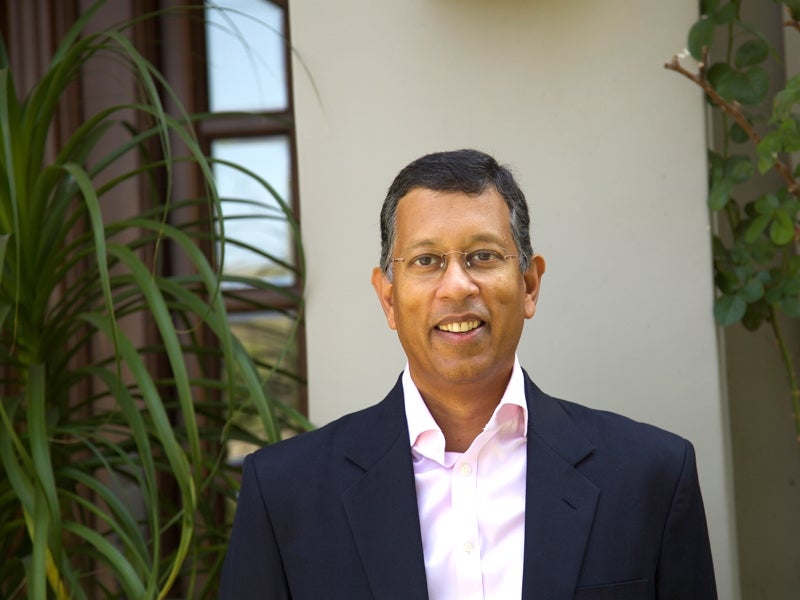 The co-founder and former CEO of digital video brand advertising company YuMe, Jayant Kadambi '85, M.S. '86, was selected as the 2017 William F. Glaser '53 Rensselaer Entrepreneur of the Year. Established in 1990, the award brings the world of entrepreneurship and innovation into Rensselaer classrooms by recognizing successful entrepreneurs and role models who share their wisdom and experiences with students.
A serial global entrepreneur, technologist, and business leader, Kadambi co-founded and was the CEO of YuMe for 12 years. YuMe is a digital video advertising media and software technology company that Kadambi helped lead from inception to its current position as a leading global, publicly held company. He is an author and holds several domestic and international patents in the growing fields of video production, semiconductors, and advertising technology. Currently, Kadambi spends his time as an adviser, mentor, board member, and angel investor to entrepreneurs to help them build, grow, and scale their companies.
Kadambi has more than 20 years of experience in digital media technology, networking, hardware, architecture, and semiconductors. Previously, he worked as a member of the technical staff at AT&T Bell Labs and was vice president of engineering at Netopia. He holds a Bachelor of Science and a Master of Science in computer and systems engineering from Rensselaer.
"Being a proud Rensselaer alumnus, it is a great honor to be recognized by the university with this award," says Kadambi. "The specific combination of a technical education and leadership skills imparted during my time spent at Rensselaer set the foundation for being able to build, scale, and operate a worldwide data science-based technology company. I hope others' time at Rensselaer can inspire them to seek entrepreneurship and company building."