GLOBAL IMPACT
Hacking Health Care and Helping Cancer Patients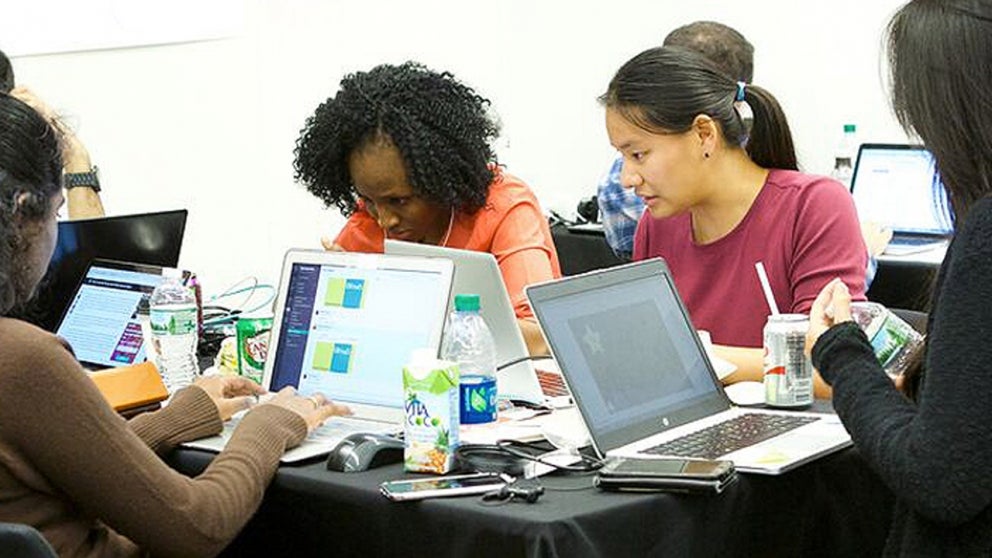 Four years ago, Rensselaer and the Icahn School of Medicine at Mount Sinai entered into a relationship to promote personalized medicine and medical care through collaborations in education, research, and development of new diagnostic tools and treatments. Several innovative projects on Alzheimer's disease, cancer, diabetes, and osteoporosis have already emerged from this partnership.
As part of the relationship, the Icahn School recently hosted a health hackathon, supported in part by the Rensselaer Center for Biotechnology and Interdisciplinary Studies, to explore transformative ideas in several areas of health-care delivery. The event included Rensselaer students, as well as students from Mount Sinai Medical Center, Columbia University, and CUNY, and hospital staff. Rensselaer students were part of all three finalist teams.
Computer science doctoral candidate Angela Su was one of a dozen undergraduate and graduate students who entered the Mount Sinai Health Hackathon. Her team, which also included biomedical engineering student Alagu Chidambaram, is one of three finalists. Finalists were awarded $2,500, and will participate in an innovation "Shark Tank-type" showcase in the spring, during which the finalists will present a five-minute pitch to a panel of entrepreneurs.
Su and her six-member team designed "On track," a web-based school and socializing tool for pediatric cancer patients. The tool makes it possible for parents and teachers to keep kids connected with their classroom and peers as they undergo treatment.