GLOBAL RECOGNITION
WEF Annual Meeting Ponders a Challenging Future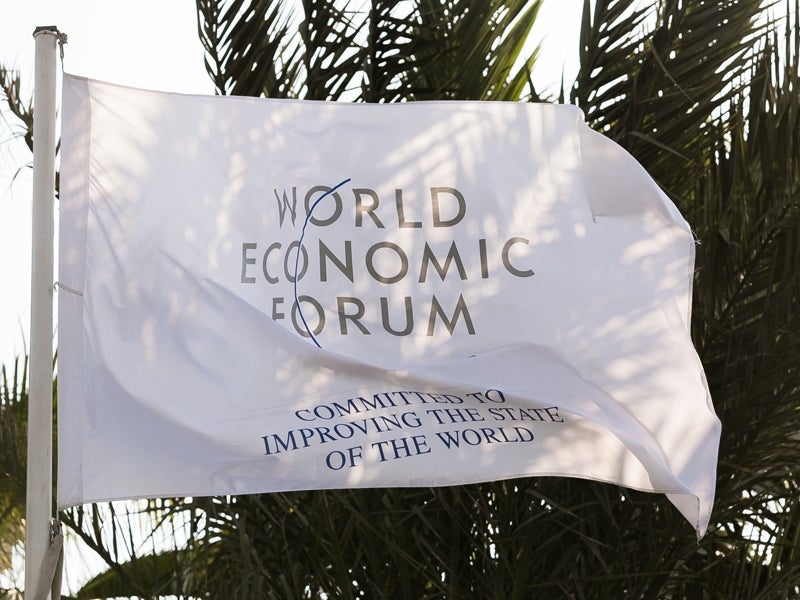 President Shirley Ann Jackson took part in the World Economic Forum's Annual Meeting of the Global Future Councils, Nov. 11-12 in Dubai. The annual meeting brought together more than 700 members of the Network of Global Future Councils to shape a better future.
This year's meeting was the second in the councils' two-year term. It allowed members to jointly explore ways of facilitating systemic change in critical areas such as health, energy, and infrastructure through breakthrough technologies related to the Fourth Industrial Revolution.
"Scientific discovery and technological innovation are at the core of the solutions to many of the great challenges and opportunities of our time," says President Jackson, co-chair of the Global Future Council on the Future of International Security. "Universities play a significant role in generating the ideas and sparking the innovations that drive the global economy and sustain our security. It is imperative that universities, business, and governments, along with NGOs, collaborate in charting a sustainable path forward. This gathering of world leaders offered an unparalleled opportunity to set the goals and enhance the interconnections that can help strengthen our institutions as we work to meet the challenges and tap the opportunities before us."
Cynthia Collins, associate professor of chemical and biological engineering, also participated in the meeting. Collins is a member of the Global Future Council on the Future of Biotechnologies.
"The Global Future Councils provide a unique opportunity for experts from different sectors to step away from our silos and work together to develop and recommend innovative, cross-cutting solutions to global challenges," says Collins. "In discussions ranging from healthy living and precision medicine to modern industrial biotechnology, the need for multidisciplinary teams and system-level approaches to achieve the desired changes in these critical areas was a recurring theme."
While in Dubai, President Jackson also hosted a reception for Rensselaer alumni in the area, who are forming a new Rensselaer Alumni Association chapter.