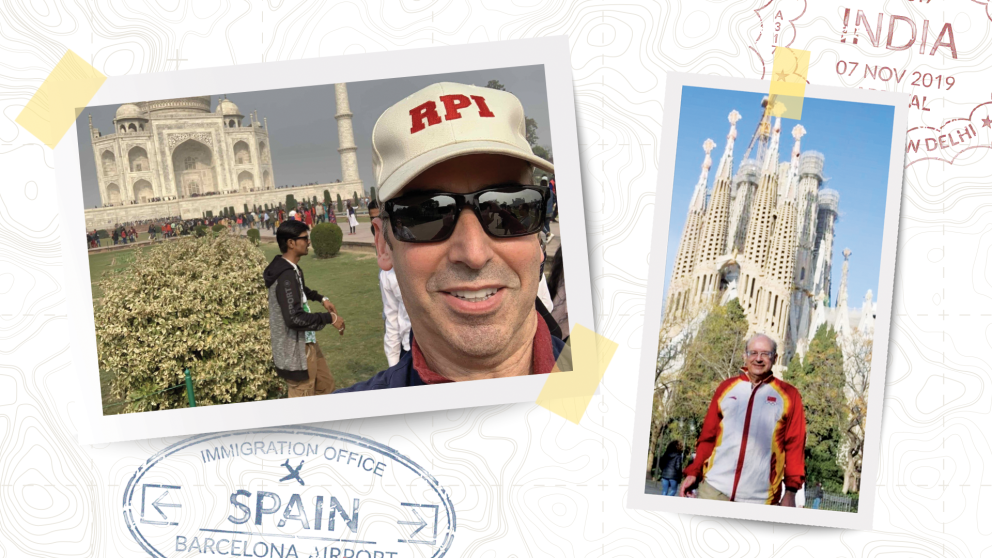 Stay Engaged With the Global Alumni Community
The Association of Rensselaer Graduates first met in 1869 with a vision for a strong alumni network. Even in the early days, the network had international ties, but in today's global society, the importance of those connections has grown exponentially, and engaging and connecting with alumni across the globe has become more critical than ever. 
Alumni events have occurred in international locations as China, Dubai, India, Switzerland, Germany, London, and, most recently, Singapore. During the pandemic, several virtual programs were held for international alumni, helping them stay up-to-date with the most recent Institute news. In fact, during the height of the pandemic, it was a group of international parents who provided thousands of surgical masks to the campus and the community. Many of our corporate partners have an international presence as well. These connections enable research, facilitate student placements, and provide a mutually beneficial connection for achieving strategic initiatives.
We need alumni to open doors for Rensselaer internationally. If you have a corporate connection, are interested in alumni networking, or can offer support for students in the form of Arch experiences or placements, we would love to hear from you at alumni@rpi.edu. 
For more information, visit: giving.rpi.edu/regional-networks/capital-region/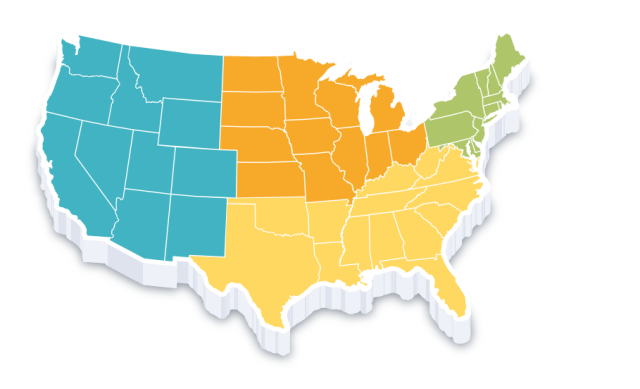 Rensselaer Regional Executive Councils
Connecting Innovators, Leaders, Executives, and Entrepreneurs
Key regions throughout the country have active concentrations of engaged alumni and parents. These members of the Rensselaer community are innovators, technology company leaders, venture capitalists, senior executives, and entrepreneurs.
Leading the Way to Engagement and Philanthropy
To strengthen the connection between Rensselaer and these groups, regional networks and executive councils in the Silicon Valley, Capital Region, Greater New York, New England, and Texas Triangle regions have been created. These regional networks offer opportunities for engagement around business development, graduate recruitment, and student placement, and seek to strengthen partnerships among individuals, companies, foundations, government agencies, and the Institute.
Members of the Executive Councils provide philanthropic support, lead the networks, and foster connections among notable alumni in the region through conversations and events that align with the Institute's expertise in groundbreaking interdisciplinary research and innovative pedagogy. To learn more, visit: giving.rpi.edu/regional-networks/
Presidential Tour: Coming to a City Near You!
President Schmidt and his wife, Lyn, kicked off the national Presidential Tour this fall, with more than 1,800 RPI alumni, parents, and friends participating in events in Washington D.C., NYC, Boston, and Northern and Southern California. The tour will continue through May 2023 – hope to see you there! 
Visit alumni.rpi.edu/tour for an updated schedule and registration information. Questions? Email iaevents@rpi.edu.
Seeking Nominations for the Rensselaer Alumni Hall of Fame
The Rensselaer Alumni Hall of Fame was created to honor the past, while celebrating all generations of Rensselaer pioneers. The guiding philosophy is to recognize the "best of the best" as measured by contributions by inductees to humanity, a specific field of endeavor, or a unique niche area.
The nominations process has begun for 2024 inductees. We invite you to submit the names of worthy alumni for consideration by April 15, 2023. 
A nomination form, and more information about the current members may be found at alumni.rpi.edu. 
Questions? Email alumni@rpi.edu or call (518) 276-6205.