One Last Thing
Diving Into the Shark Tank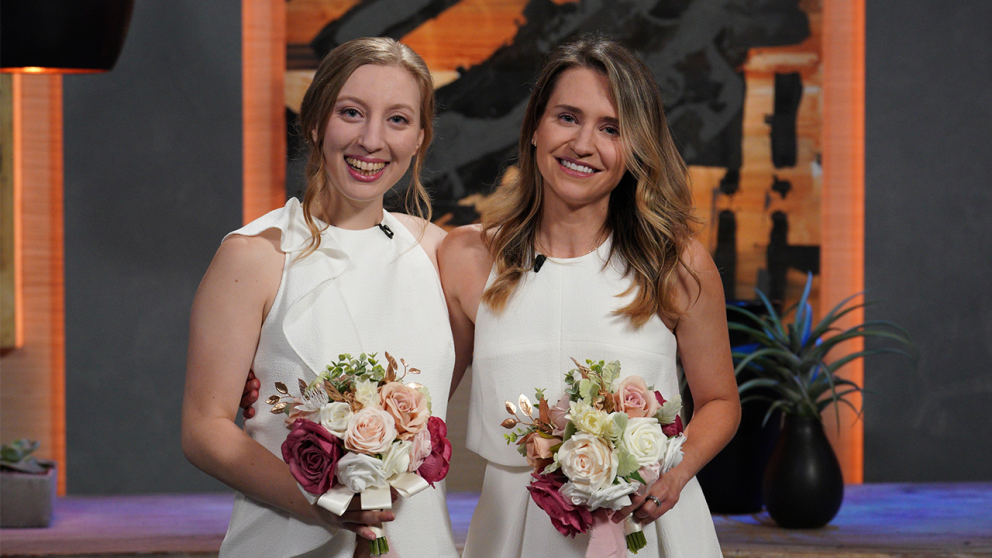 By Sarabeth Jaffe '15, who majored in computer science, is chief technology officer and co-founder of HelloPrenup.

Innovation doesn't just happen. Your environment, life experiences, and the people around you directly impact the problems you choose to solve.
Would Isaac Newton have discovered gravity had he not observed an apple falling from a tree? Well... most likely yes, but that is beside the point.
In my case, I had just gotten engaged to my fiancé. With plenty of time to research diamond rings, venues, dresses, and other aspects of wedding planning, I stumbled across a less glamorous, but (in my opinion) the most important topic for marriage–financial planning and (gasp!) PRENUPS.
According to the American Academy of Matrimonial Lawyers, in the last 20 years there has been a 500% increase in requests for "prenups." Why? 
Millennials are getting married later in life and may have more assets going into marriage than past generations, and therefore have more to protect.
Millennials are starting their own businesses. These couples may choose to exclude their business from their marital assets to protect it in the event of a divorce.
Millennials saw firsthand the impact of a messy divorce from their parent's generation and wish to avoid that at all costs.
Younger generations are proving that prenups aren't just for couples with divorce on the horizon, nor are prenups exclusive to the ultra-wealthy. So why is no one talking about it?
I file my taxes online, I pay my bills online, surely I should be able to create a premarital agreement online.
After wading through the depths of the internet in the middle of a global pandemic, I was fortunate enough to connect with Boston-based divorce attorney Julia Rodgers, Esq. Together, we built HelloPrenup. HelloPrenup is the first online platform that allows couples to collaboratively create a state-specific prenup without the use of an attorney and for a fraction of the cost.
It was a perfect startup marriage. We had the legal and the tech! We were willing to do anything to have our company succeed. We just did not expect that a few months later we would be in Los Angeles pitching to the world-renowned entrepreneurs of ABC's Shark Tank, including Mark Cuban, Lori Greiner, and Kevin O'Leary.
The process of appearing on Shark Tank was a marathon that lasted close to eight months! It was exhilarating and it was exhausting, but I would do it over again in a heartbeat.
The national television appearance with over 5 million viewers has completely changed the trajectory of our business. After being offered a joint investment with "Sharks" Kevin O'Leary and Nirav Tolia, we are rapidly expanding our prenup service across the United States. To date, we have helped thousands of couples craft their prenuptial agreements and discuss the future of their finances.
Next month marks my one-year anniversary with HelloPrenup and I believe we are just getting started.
The Rise of Legal Tech 
In 2021 alone, venture funding in legal tech surpassed $1 billion, according to Crunchbase News. 
According to a 2020 Gartner poll of legal experts, the percentage of legal budgets spent on technology is expected to triple by 2025. 
Today, software is helping attorneys fact-check claims, organize their vast library of contracts, and even empower lawyers to build their own no-code bots to automate client intake conversations.