Thank You to Our Fall Readers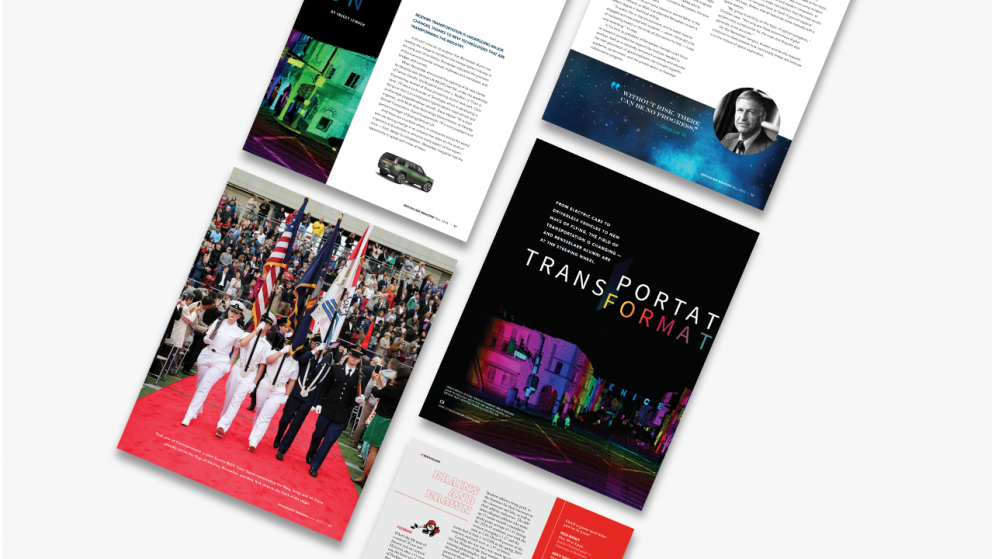 In the fall 2019 issue of Rensselaer magazine, we celebrated transformative leadership and shared the stories of members of the Rensselaer community leading the way — in space research and exploration, the military, pedagogy, and the transportation sector.
Many thanks to all who read the issue and to those who took the time to let us know about some of the additional work that members of the Rensselaer community have done or are doing in those fields:
David Dunn '65 served as the mission coordinator for ARIA 4, an Apollo Range Instrumented Aircraft that facilitated communication between the Apollo Spacecraft and the Houston Space Center during the Apollo Program. Specifically, ARIA 4 picked up a signal from Apollo 13 after it re-entered Earth's atmosphere.


 

Victoria Garcia '05 is a lead system engineer at NASA's Marshall Space Flight Center in Huntsville, Alabama, where she is currently working on a project that supplies air and water for astronauts on the International Space Station. Prior to that, she worked on NASA's most powerful rocket, Space Launch System.


 

Jason Griffith '12 is currently working with NASA as the mission event sequencing lead for the Orion Spacecraft as part of the Artemis program, which aims to send humans back to the moon by 2024 and eventually, to Mars.


 

Last fall, Elizabeth Hanson '98 was promoted to colonel in the U.S. Air Force. Hanson completed the ROTC program at Rensselaer before she was commissioned into the Air Force as a second lieutenant.


 

Larry Nichols '58 served as an engineer for 10 Apollo missions and was working at Kennedy Space Center when Apollo 11 launched into space. He signed his name on a piece of negative film that was left on the moon during the Apollo 11 mission.


 
Rivian, an automotive maker of all-electric trucks and SUVs founded by R.J. Scaringe '05, is fulfilling an order of 100,000 electric delivery vehicles for Amazon. The order is the largest that Rivian has ever received and is expected to significantly reduce Amazon's annual carbon emissions.