Alumni Profile
Transforming Behavioral Health Care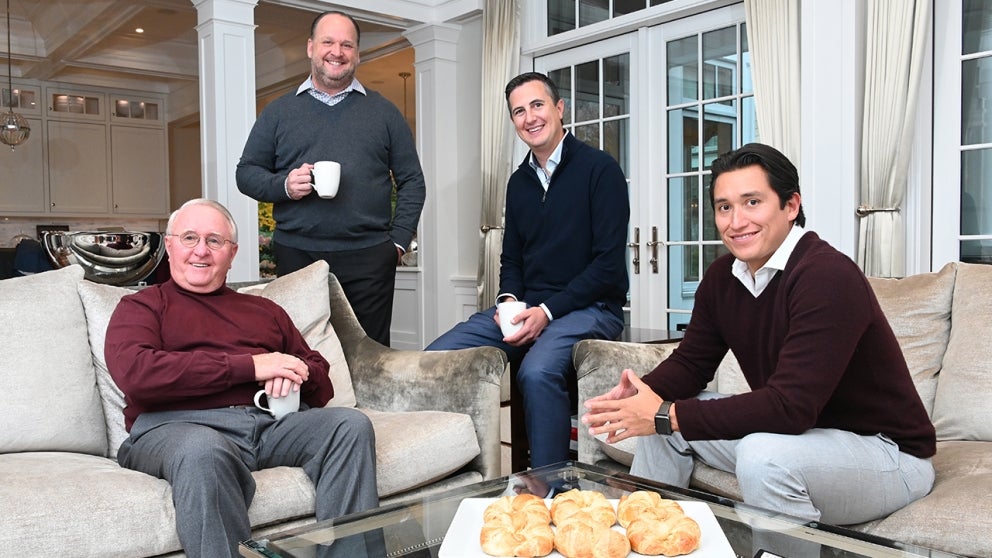 Despite the fact that one in five Americans will experience a mental health condition in a given year, according to the Centers for Disease Control and Prevention, many lack access to or don't seek proper treatment.
Four Rensselaer graduates on the leadership team at Aptihealth, a behavioral health engagement company, are defining the future of care with an innovative digital platform that uses technology to seamlessly integrate physical and behavioral health care. The platform connects medical providers, behavioral health specialists, behavioral health prescribers, and patients with its proprietary screening, assessment, and treatment management protocols to ensure patients receive the comprehensive treatment they need, when they need it most.
What inspired the founding of Aptihealth?
I've been part of some amazing organizations, and while fulfilling, none were high on the social impact scale. I wanted to spend the next 10 years applying what I've learned to work that is transforming the needs of communities on a global scale.
I previously sponsored Dr. Alex Marsal's behavioral health work and found it highly rewarding. Combining my experience with his work to address the behavioral health crisis was a perfect opportunity — and it has exceeded my expectations. I've never been so motivated and convinced that we can make a difference in the lives of millions through Aptihealth and integrated intelligent care.
— Daniel T. Pickett III '90, cofounder, president, and chief executive officer
Why do people living with a mental health condition often struggle to find care?
We see three common reasons why people struggle to find care: denial that behavioral distress is worth attention or that it exists at all; stigma around addressing one's behavioral health; and a shortage of behavioral providers, most notably in rural areas.
As the population of those struggling continues to grow, providers face mounting challenges connecting patients to behavioral care. Aptihealth is addressing the struggles of both providers and patients by enabling seamless and fast access to behavioral health specialists who deliver personalized, goal-oriented care that results in life-changing outcomes.
— William J. Cromie '90, founding medical adviser and investor
How does Aptihealth's technology help a broken behavioral health care system?
We believe great behavioral health care is delivered by great behavioral health care providers and that technology enables a provider-driven care process. Aptihealth is developed to remove friction from the care journey and to enhance the provider's ability to deliver the best possible patient outcome.
Every tool and feature meets this criterion, such as bringing care directly to members via their own devices and implementing measurement-based assessments that quantitatively track progress. The result is AI-backed technology that empowers behavioral providers to quickly and efficiently deliver exceptional care that improves the well-being of members.
— Mike Martin '10, chief technology officer
How does Aptihealth tailor its platform and technology to the patient?
Understanding who a patient is and their unique life story is at the heart of what we do. Aptihealth's technology has the unprecedented capability of using data to create tangible insights, match providers to patients, and connect providers with patients from anywhere in the world.
Having an in-depth assessment of each Aptihealth member as both a patient and person from the outset, in tandem with thoughtful, integrated clinical support every step of the way, allows our therapists and prescribers to deliver quick and easy access to care and tailored care plans that are changing lives and transforming the industry.
— Sean Austin '11, chief product officer
During the COVID-19 pandemic, Aptihealth helped prevent people from postponing critical mental health care. The company was featured in a story on NBC-affiliate WNYT.