1966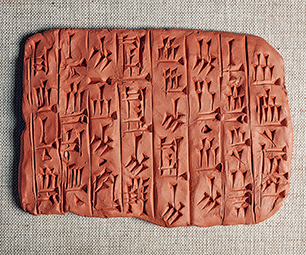 In October 1962, two young men met as undergraduates at Rensselaer, where they discovered they had a few things in common. Both Zeta Beta Tau fraternity brothers and math majors, Michael Friendly and Howard Wainer forged a friendship that has endured nearly 60 years. While at Rensselaer, Michael was the editor of the campus newspaper, The Poly. As a member of both the varsity swim and water polo teams, Howard wrote articles related to athletics for The Poly. They continued their parallel paths doing graduate work at Princeton, both supported by Education Testing Service's Psychometric Fellowship. Data visualization is a topic both have worked on for over 25 years, although from different perspectives — Howard as an essayist on data visualization and Michael documenting the history of data visualization. Recently, the pair coauthored their book, A History of Data Visualization and Graphic Communication, and published it this year through Harvard University Press. The book details the long history of data visualization, and provides an overview of how, where, and why the methods of data visualization were conceived and developed. Michael and Howard explain, "You can think of it as a guided tour of this history, focusing on social and scientific questions and a developing language of graphics that provided insights, for both discovery and communication." Discover more of Michael and Howard's documentation of early data visualization: https://www.hup.harvard.edu/catalogs/.
Posted 2021-09-29
After more than 22 years in Annapolis, my wife, Linda, and I moved to a 55+ Del Webb community in Fredericksburg, Va., to be closer to our daughter, Kristen, and family. Our new address is 16 Drum Point Drive, Fredericksburg, VA 22406. — polarisii@aol.com
Posted 2021-02-26
Engineering
H. Brant Brown's earliest ambitions seem to have involved the hands-on creation of technical processes and industries that provided unique yet economic solutions to societal needs. As such, his 45-year career has neatly embodied RPI's oft-quoted maxim of engineering being the "...application of science to the common purposes of life." Starting at RPI in civil engineering with a concentration in soil mechanics, he began his career as a construction surveyor at the Albany South Mall while still in school — and afterward as a highway engineer with the NYS Dept. of Transportation. Recreation included founding an RPI bicycle racing club, spelunking, and drag-racing a motorcycle. Brant's thick CV includes 20 years of international work; first in Saudi Arabia as deputy director of engineering at Dhahran Airport, and afterward leading maintenance and overhauls of petrochemical plants, pipelines, drilling rigs, etc., at Aramco in Abqaiq, Saudi Arabia. While there, he pioneered improved techniques in pipeline repair and fought oil and gas fires as a fire chief. Afterward, he managed design, construction, maintenance, and operation of power plants, major oil terminals, and pipelines at sites on the Caribbean island of Bonaire, in South America, and in Central America. These included providing further innovations in construction and applying pipeline fluid technologies. Related to these industrial activities, Brant attained a commercial multi-engine pilot's license, performed underwater inspections of ships and piers, and became a qualified person-in-charge for oil spill cleanup. Back in the U.S. (though frequently traveling overseas), he managed the construction and operation of a privately held petroleum pipeline and storage company based in Long Island, retiring in 2015 as president. Brant says, "Living overseas can be exciting and provide immersion in different cultures. Work can provide opportunities to meet the whole spectrum of people, from subsistence farmers to heads of state. Overall, my family and I loved it. Self-reliance and independence on the job are requisites — especially when production is challenged by strikes, fires, floods, or earthquakes. One particularly memorable trip was driving a motor home 5,000 miles from NY to Panama and passing through Nicaragua during their civil war. On another occasion, my wife and household were tied up during an attempted kidnapping. Fortunately, it ended safely." Currently, he is a member of a railroading group and he enjoys modifying and riding his personal railcar on actual train tracks. He has bicycled on many tours at home and abroad. Brant has four children by his late wife, and has since remarried. With all his travels, he seems to have eschewed tacky postcards. Instead, he saw to it that each of his children would be born in a separate country. He calls them his enduring "souvenirs." He and his wife, Eileen, currently live in East Islip on New York's Long Island. The seal of Rensselaer reads: "Knowledge and Thoroughness." Indeed.
Posted 2020-05-14
Engineering
Gary Brader, originally from Binghamton, N.Y., earned a Rensselaer bachelor of chemical engineering degree in 1966, followed by a master's from the Lally School in 1970. After serving in the Army, his first job was with Merck, followed by career positions with a number of other larger corporations.

Curious to function in a smaller environment, he was eventually employed by Northeast Controls, an Emerson representative, and specialized in process management. This was Gary's last employer before retiring, and while with Emerson he gravitated to assignments that allowed him to combine his engineering expertise with marketing responsibilities to help sell and consult on technical solutions and products.

To paraphrase Gary: "I made the transition from the working world to retirement in about five minutes." He has been enjoying his life in Clifton Park, N.Y., not far from the RPI campus and his favorite hockey team.

One of Gary's most rewarding activities is mentoring some one hundred local high school students in the construction of novel robots, many of which weigh as much as 120 pounds. This STEM-inspired program is part of the highly regarded FIRST Robotics Competition, where a new problem is presented to individual teams each January 1, and calls for the design and programming of a unique game for their robots to follow on the ground. Thousands of contestants take part from around the world. Interestingly, one of the competition's mottos is: "What if you could build a better world?" One cannot help noticing that this resonates rather well with Rensselaer's own "Why not change the world?"

Always eager for technical challenges, Gary also enjoys working with 3D printing and CNC woodworking.

He also greatly enjoys time with his four children and numerous grandchildren, all of whom live close to him in Clifton Park. They have each carved out successful careers in jewelry design, Montessori education, iCloud hosting, and hospitality. His wife, JoAnn, passed away in 2015. 
Posted 2019-10-01
Engineering
Les White states: As happens so often, your correspondent caught up with a classmate 52 years later, to find that he has been living just a few towns away, in Newtown, Conn. Richard Hubert, born in Yonkers, N.Y., has been active in church and Boy Scouting activities most of his life and achieved enviable leadership roles in both areas. Rich won a four-year Navy ROTC scholarship to RPI, and graduated in 1966, having earned an electrical engineering degree along with an ensign's commission. While on campus, he was active in the fencing club and the Navy drill team. He continued his academic career by earning two master's degrees from the University of New Haven.

The day after marrying his wife, Patricia, in June 1966, he was promptly ordered to Virginia to report for duty on board the USS Norfolk, the destroyer leader and flagship for the North Atlantic Fleet. Rich served as the weapons and anti-sub warfare officer for two years, patrolling the Eastern coast of the U.S. and monitoring Russian so-called "research" (i.e., spy) trawlers and submarines probing American defenses. His leadership duties also took him to Cuba and South America. After advancing to lieutenant, he was then based in Antigua in the BVI as the naval defense officer. It wasn't long before extensive missile-testing began in the South Atlantic, and Lt. Hubert's special qualifications were brought to bear. He was on duty when Neil Armstrong's successful landing on the Moon was first communicated to Earth. He also was involved with the long-range diagnosis of the threats to the Apollo 13 mission. At the end of the Vietnam War, Rich returned to Connecticut in 1970 from overseas duty, and received his discharge.

Rich was then hired by RCA and was trained in systems design, and later moved on to Burndy Corp. to design warehouse operations. After a long career characterized by similarly successful positions that involved computer product lines and communications, and security detection, he is now a consultant at Pitney Bowes in Danbury, Conn.

He and Patricia have two children, Carolyn Murray, a dental hygienist, and Dr. Christopher Hubert, a specialist and lecturer in brain cancer research at the Cleveland Clinic, plus numerous grandchildren.

Not surprisingly, Richard continues to enjoy navigation, astronomy, boating, canoeing, hiking, and fishing, especially at the cabin in Tupper Lake, N.Y., which has been in the family since 1912. He is also heavily committed to his community, church, and the Masons, and has continued his work with the Boy Scouts and veterans of the armed services, in addition to many other humanitarian efforts.
Posted 2019-03-10
Architecture
J. Brooke Harrington earned a B.S. in building sciences in 1966, and a bachelor of architecture in 1967, both from RPI. These degrees would prove to be a firm beginning for a distinguished professional career. He has achieved many major milestones in over 35 years of architectural practice, research, and teaching. His acclaimed work has led to numerous awards, notably including a National Endowment for the Arts "Accomplished Professional" fellowship.

He is now professor emeritus in the Architectural Department of the Tyler School of Art at Temple University, where he taught from 1983 through 2010.

Professor Harrington and his wife, Judith Bing, who is a professor emeritus at Drexel University, have collaborated on many exhibitions, papers, and a book, but one can only be especially impressed by their authoritative and continuing studies, over many years, of the "vernacular architecture" of the historic regions of the Balkans, from Slovenia in the northwest, to Turkey in the east.

These scholarly efforts by Professors Bing and Harrington will culminate in a gift of enormous cultural significance: They plan to donate literally thousands of photographs, and hundreds of books and manuscripts, drawings, and other documents, to the Aga Khan Documentation Center at the Libraries of the Massachusetts Institute of Technology, where they continue as visiting scholars.

This generous gesture is a reminder of Rensselaer's continuous encouragement of its students to utilize "knowledge and thoroughness" for the benefit of the world outside the classroom. For further information about their work in the Balkans, please visit balkanarchitecture.org.

Judith and Brooke have two children—Elizabeth, and Jonathan from Brooke's first marriage—who have successfully embarked on careers of their own. Judith and Brooke reside in Cushing, Maine, where they make time to continue volunteer work with town organizations.
Posted 2018-10-10
IT & Web Science
Richard Hooper, a brother at Alpha Chi Rho, studied information technology at Rensselaer, which at that time was probably called data processing. Richard well remembers the long nights in the Amos Eaton building, waiting to compile and execute COBOL (or was it BASIC?) programs using punched cards, with one card per line of source code. When classmate Les White once told Rich during a phone conversation that he could see McCracken's famous FORTRAN guide from 1965 up on his bookcase, the two immediately bonded.

Rich went on to a career at the University of Buffalo, where he assumed major management responsibilities in all facets of their computer operations, supporting administration, admissions, database maintenance, and infrastructure operations.

Rich is married, with a daughter, Melissa, and son, Keith. Now retired, he has many interests, including the informal study, from an engineering perspective, of how and why the World Trade Center structures ultimately collapsed and failed after the 9/11 attacks. He and his wife now enjoy European cruises. One of his main hobbies is his noted collection of 35 erector sets, many of which are antiques that he has restored. RPI's continuing influence on inquiring minds seems to never waiver!
Posted 2018-03-15
Engineering
Lester ("Ken") Goodwin, who is currently living in Coventry, R.I., earned a B.S. in EE from RPI, and initially was hired by General Dynamics' Electric Boat Division, in Groton, Conn., where he designed circuits for their nuclear submarine programs. This period was a particularly sensitive phase of the underwater military rivalry with Russia, which Lester could only describe as a "very interesting period."

Ken later went on to manage a successful family firm, L.K. Goodwin Inc., which manufactures structural steel and material handling equipment. Ken is married, and his two sons have joined him in the business, which he continues to operate. In his spare time, Ken enjoys tennis, and especially his collection of water-craft, which he keeps at his lakeside home.
Posted 2018-03-15
Howard Moody had a long career in transportation engineering, and is now an active retiree. Howard graduated from RPI with a BSME degree and after one year with GE, he entered the Army. Upon graduating from Infantry Officer Candidate School in 1968, Howard spent a year in Washington in Korean Language School, and was posted to Korea as an intelligence officer. He left the Army in 1970, worked for the Washington Gas Light Company for six years while earning an MSME from George Washington University, and then began a long career in transportation engineering, focusing primarily on the freight railroads that were undergoing a renaissance as a result of government deregulation in the late 1970s. Howard made major technical contributions in safety, efficiency, telecommunications, and train control, completing the last 23 years of his career in systems engineering with the Association of American Railroads before retiring in 2012.

In retirement, Howard is active in Rotary, is a Master Gardener, and has done some traveling, the latest of which was a trip to Normandy with two Chi Phi brothers. Howard and his wife, Sandra, have three children and five grandchildren, and reside in Leesburg, Va.
Posted 2018-03-15