1977
Eileen White, Rutgers Cancer Institute of New Jersey deputy director, chief scientific officer, and associate director for basic research, is among 120 elected to the National Academy of Sciences for distinguished and continuing achievements in original research. She was elected to the prestigious 2021 class of fellows of the American Association for Cancer Research Academy for the significant and enduring impact of her cancer research.
Posted 2021-09-29
Michael Della Rocca was appointed to the board of directors of Infrastructure and Energy Alternatives, a leading infrastructure construction company with renewable energy and civil expertise.
Posted 2021-09-29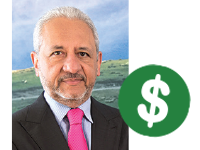 Ricuarte Vasquez Morales, M.S. '77, PH.D. '79, an economist, began a seven-year term as administrator of the Panama Canal in September, shortly before the Canal celebrated 20 years under Panamanian administration. Since the canal was expanded in 2016, it has experienced unprecedented growth and record-breaking tonnage for the waterway. 
Posted 2020-06-18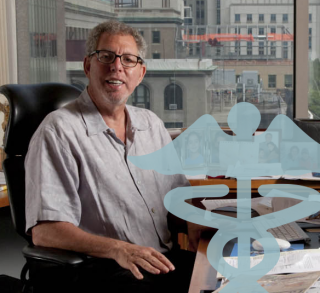 Science
JEFFREY M. FRIEDMAN '77, whose discovery of the hormone leptin has transformed our understanding of obesity, was awarded the 2020 Breakthrough Prize in Life Sciences. He was recognized for his discovery of a new endocrine system through which adipose tissue signals the brain to regulate food intake. Friedman is the Marilyn M. Simpson Professor and head of the Laboratory of Molecular Genetics at Rockefeller University, as well as a Howard Hughes Medical Institute Investigator. The Breakthrough Prize, with its $3 million award, is the most generous prize in the sciences, and recognizes achievements in the life sciences, fundamental physics, and mathematics. Friedman's 1994 discovery of leptin, and of its receptor in the brain encoded by the obese gene, shed new light on the pathogenesis of obesity. He and his colleagues have since shown that leptin acts on sets of neurons in brain centers that regulate food intake and energy expenditure, and has powerful effects on reproduction, metabolism, other endocrine systems, and immune function. "Jeff's research has transformed the way we think about obesity," says Rockefeller President Richard P. Lifton. "He discovered an endocrine system that informs the brain about the state of energy storage in the body. When fat stores are low, leptin is low, driving food-seeking and consumption. People who can't make leptin have a seemingly insatiable appetite. This spectacular work establishes a biological basis for obesity and provides clear evidence that overeating is not always a simple failure of willpower." Friedman was presented with the prize at the annual Breakthrough Prize gala awards ceremony, known informally as the "Oscars of science," at the NASA Ames Research Center in Mountain View, California, Nov. 3. The event was broadcast live on the National Geographic channel.
Posted 2020-06-04
Science
Charles Roth (Comp.Sci.) writes from Ann Arbor with a few updates... "Eight years as senior software architect at ProQuest. Unit-testing evangelist, speaking at 'Agile & Beyond' in Detroit, May 2019. Volunteering and building software tools for VotersNotPoliticians of Michigan, we successfully ended gerrymandering in Michigan last year! Daughter Emma going on second year at Boston University in technical theater, wife 'Pastor Barb' doing pastoral care for senior living centers. croth@thedance.net, blog lookfar.caucus.com."
Posted 2020-05-19
J. Richard (Rick) Pooler has joined Bond, Schoeneck & King's environmental and energy practice in Syracuse, N.Y. He was formerly chief environmental, health, and safety counsel for many years at Bristol-Myers Squibb.
Posted 2019-10-01
Lawson Fowble writes: "Just got my latest issue of Rensselaer alumni magazine and thought I should pass along my current status. I'm unemployed! (Yay!) After 35 years with my old company, I have now officially retired. For those who remembered, I graduated with a degree in chemistry but ended up working for and owning a manufactured home company. A few years ago, my fellow owners (family members) and I sold the company to the country's largest home builder. After three years working for the combined operation, it was time to say goodbye and move along. Now I work as a part-time consultant to them and otherwise just goof off. Along the way I picked up an MBA and a couple of degrees in computer science, and was an adjunct at Herkimer County Community College for a few years."

"On a personal note, Patty and I (we met at a Phi Sigma Kappa party when we invited girls from Saint Rose) had our 40th anniversary last fall. I had a full head of hair then but after two daughters, one son, and five granddaughters, I've pulled most of it out. My wife also gave me two heart attacks, but she hasn't killed me yet, and I managed to get a riding lawn mower out of it. We still live within an hour of Rensselaer. Best wishes to all my fellow classmates and frat brothers."
Posted 2019-10-01
Jeffrey Friedman has been named the recipient of the 2019 Wolf Prize in Medicine. He is being recognized for his discovery of leptin, a hormone secreted by fat cells that modulates food intake and energy expenditure.
Posted 2019-10-01
Claire Fraser has been appointed president-elect of the American Association for the Advancement of Science (AAAS). AAAS is the world's largest multidisciplinary scientific society and a leading publisher of cutting-edge research through the Science family of journals. Claire is the director of the Institute for Genome Sciences, leading a team of scientists who are housed in the University of Maryland School of Medicine's new Health Sciences Research Facility.
Posted 2019-10-01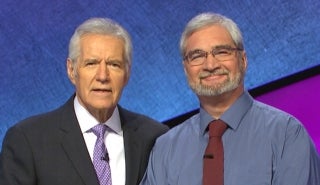 Jim-Bob Williams was a contestant on Jeopardy! May 28, which turned out to be the 29th day in the sensational 32-day run of player James Holzhauer, who amassed more than $2.4 million. Introduced on the show as a therapeutic humorist from St. Albans, W.V., Jim-Bob is retired now, but still enjoys acting and remains active with the improv/comedy troupe The Mighty Schmucks.
Posted 2019-10-01
Vic Vitek and his wife have completed (more or less) their move to New Hampshire and are enjoying their new home. Vic writes that there was a highlight—when they flipped the switch and started using power from the solar panels—while it was mostly sunny they were able to power the house and feed excess power back to the grid. "While we have adjusted, the cats are still a bit confused about why things have been moved so much. Our dog just rolls with the punches."
Posted 2019-03-10
John Hill remains active in civic affairs in Alexandria, Va., as chairman of the board of Alexandria Renew Enterprises, the city's wastewater treatment utility. In October, Alexandria Renew was recognized as "Partner of the Year" from the Potomac Riverkeeper Network, for launching a seven-year construction program to reduce raw sewage overflows into the Potomac River by more than 96 percent by 2025. John received the award from Robert Kennedy Jr., president of the National Riverkeeper Alliance, who said, "From high school rowing teams, to kayakers, to anglers—everyone who uses the Potomac River downstream of Alexandria will be a beneficiary of this project."
Posted 2019-03-10
Engineering
Rich Tocher wrote that he retired at the beginning of 2019 from a 40-year career as a consulting geotechnical engineer in Colorado. His work included design of high-rise buildings, highways, and dams across the western United States. He now lives in Crested Butte, Colo., where he and his wife, Julie, are skiing, climbing, and hiking. The Fall 2018 Class Notes highlighted memories of the summer survey courses. Rich remembered that his father, Frank Tocher '41, completed the 1940 summer survey in the forests around Warrensburg, N.Y. At the course Frank met his future wife, Doris, at a Saturday night dance.
Posted 2019-03-10
Barbara (Compaine) Cobuzzi left her former health-care billing company and really likes being back on her own again. Bob Cobuzzi is still working at AT&T as a project manager for new technologies. They enjoyed a vacation to the Dominican Republic in March and really enjoyed our 40th Reunion last October.
Posted 2018-10-10
Bryon Harry Rakoff wrote that he retired last fall from full-time work. He was an airport planning consultant in the private sector for 27 years and then was with the Federal Aviation Administration Airports Division for 13 years, and is now working part time. He and his wife, Linda, are enjoying semi-retirement and are planning numerous trips including one to Poland and Russia and a cross-country drive. He is still very involved with theater, most recently in a local production of My Fair Lady. As a former RPI Player, he writes that he still knows "which way is up"!
Posted 2018-10-10
Jim-Bob Williams joined an improv troupe and will be doing stand-up comedy soon. All of us know he will be great at that and wish him the best. I was delighted to see him at Reunion last fall. We hadn't seen him since our wedding!
Posted 2018-10-10
Rick Brodzinsky retired last June after being with IBM for 34.5 years. Congratulations, Rick!
Posted 2018-10-10
From Vic Vitek: He and his wife are in the process of selling the house they have lived in for over 25 years and are having a retirement home built in New Hampshire. They hoped to be in it by September. Good luck with the move, Vic!
Posted 2018-10-10
Vinnie Metzger writes in: "I'll be over in Europe during the Reunion weekend, so will not be able to attend." He reports that he appeared in The Accountant last fall, with Ben Affleck, as well as Confirmation, on HBO, and adds, "On TV, I've turned up on episodes of Stranger Things, Containment, Survivor's Remorse, Finding Carter, Greenleaf, and Devious Maids." Vinnie also mentions having appearances on Manhunt: Unibomber on August 22, Being Mary Jane on September 19, Valor on October 16, and in the movies in Bastards with Glenn Close and Owen Wilson on December 22.
Posted 2018-03-15
Engineering
Ben Cahill (BSEE) recently retired after working for Intel Corp. as a software engineer for 26 years. Prior to that, he was a computer and analog hardware engineer with Formation, Castle Instruments (his own business), Varityper (where he met his wife, Gail), Wyse Technology, and Chips and Technologies. Bill says that along with retirement comes the opportunity to get back into hardware (and play a lot of music)!
Posted 2018-03-15
Karen (Schmidt) Ryan and Jim Ryan posted their regrets about not being able to attend Reunion: "Sorry we can't make it—work events that we can't miss. Retiring in June 2018 though, so work will not get in the way for much longer. Hope you all have a blast."
Posted 2018-03-15
Maureen H. (Regan) Robinson shared her thoughts about the Class' latest Reunion, and some remarks about some other classmates: "Dear classmates! You missed a great Reunion! All who came seemed to really enjoy themselves very much. We have definitely learned that it is important to have a Class of '77 event each day and to have some events on campus and some off campus. Not everyone can attend all of the events, but many can attend at least one event. The surprise for us was that our lecture given by George Christian was extremely well attended and by multiple classes as well! Following that we had dinner at Dinosaur BBQ, right at the foot of the Green Island Bridge, and had several people attend that hadn't even registered for Reunion, so we had no idea they were coming! The fun continued through the weekend and ended with a celebration at the Oktoberfest on Sunday at a goodbye lunch and dancing and beer. The club had decorated the tables, complete with red roses. Club 77 showed up at 677 Prime and enjoyed our favorite band, Monolith. If you weren't there, we were all wondering where you were and why you were missing the party!! Many thanks to Jim Robinson, Barb and Bob Cobuzzi, and Victoria and Bill Gordon for helping with all the details, as well as Kaitlyn Lounsbury from the alumni office for accommodating our desires as a class."

"In preparation for the Reunion, I did contact a number of folks. First of all, Jim and I were excited to meet Wayne Roberts (Steve Wayne Roberts) and his wife, Darcy, this summer. They live across the lake from us in Georgia and we had a delightful time when we got together. The picture below is of the three of us in early October at the Atlanta chapter meeting of the RAA at the new Mercedes Benz stadium. It was well attended with about 77 folks, but we were the only three from our class. Very nice tour of all the clubs in the stadium and locker rooms. It is very impressive."

"I also had a chance in September to meet up with Kathy and Jon Sigler in White River Junction in Vermont. Jon said he wouldn't be able to make the Reunion because he was scheduled to be in a bicycle race in Croatia that week, but he was eager to tell me how much his experience with the Student Union had influenced his career for the positive. I also had dinner with Harriet Markis in Times Square in New York City. Harriet really enjoys being a professor at Pratt and appreciates the enthusiasm of her students."
Posted 2018-03-15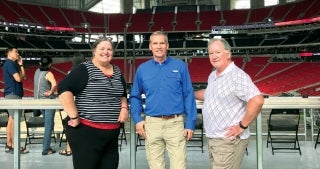 The Rensselaer Alumni Chapter of Atlanta enjoyed an exclusive tour of the newly completed Mercedes Benz Stadium in downtown Atlanta in October. The stadium, which replaces the Georgia Dome, is the new home of the NFL's Atlanta Falcons and Major League Soccer's Atlanta United. Among the almost 80 attendees were Class of '77 graduates, from left, class correspondent Maureen Robinson, Wayne Roberts, and Jim Robinson.
Posted 2018-03-15