2002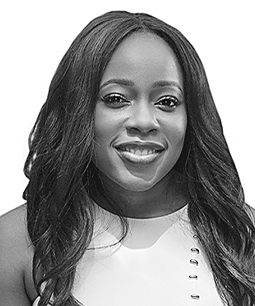 Science
Roshawnna Novellus raised over $600,000 to fund her college education. She used her crowdfunding skills to cover the cost of four degrees, from bachelor's degrees to a Ph.D. She earned a master's degree in information technology from Rensselaer. Now, the Atlanta-based entrepreneur is helping more women gain access to capital through her platform, EnrichHER. It was one of the first technology platforms in the U.S. to receive regulatory approval to help women secure funding and grow their business through an accelerator and Funder Matching Program. "Our philosophy at EnrichHER is that providing capital for businesses with diverse leaders is the key to economic empowerment, inclusive economic growth, and overall gender equality," said Roshawnna, founder and CEO. "Once women founders have a larger role in the economies of our communities, we will be able to build a society that is more reflective of our needs, desires, and aspirations." Since 2017, EnrichHER has deployed upward of $4 million through its platform and matched business-owners to $13 million in working capital through its accelerator. Their network has engaged with over 23,000 advocates through its digital community and in-person activations.
Posted 2021-09-30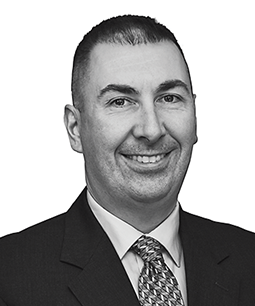 Roy A. Richardson Jr., P.E., is senior managing engineer at Barton & Loguidice. A resident of Brunswick, New York, Roy is a member of the firm's water and wastewater practice area.
Posted 2021-09-30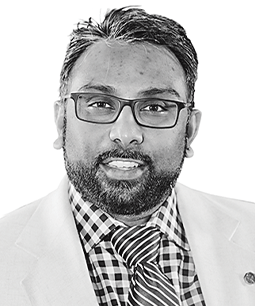 Nagesh Rao is chief information officer for the Bureau of Industry and Security (BIS), a section within the U.S. Department of Commerce. Nagesh, an Eisenhower Fellow and a Mirzayan Science and Technology Policy Fellow, brings a wealth of experience to BIS, having worked in the public, private, and NGO sectors over the last 20 years. He is on the board of directors of EnChroma, which produces glasses designed to alleviate symptoms of red-green color blindness.
Posted 2021-09-30
Bob Lyons, currently the CEO of Alert Logic, made the list of the 10 Coolest SIEM (Security Information, and Event Management) CEOs of 2019.
Posted 2021-02-26
Matthew Filippelli has become the principal engineer and offshore services lead for Natural Power, an independent service provider that works on green energy projects.
Posted 2021-02-26
Maureen Long, Yale University professor of geology and geophysics, has been studying the seismic structure beneath the U.S. for a number of years. She is part of a team of researchers investigating seismic activity under New England, where researchers have identified a heated rock bulge more than 100 miles below the surface! She and her colleagues published their findings in the scientific journal Geology.
Posted 2021-02-26
Robert LaBella became Identiv's A&E business development manager, where he will head their new Architects, Consultants, and Engineers in Security (ACES) program. Identiv is a global provider of physical security and secure identification.
Posted 2021-02-26
Robert Doyle became the new president and CEO of The Michigan Association of Certified Public Accountants.
Posted 2021-02-26
Bassam Tarazi has a great TED Talk to share called "10,000 Miles of Planned Grit." In this talk, he takes you on a 10,000-mile adventure from London to Mongolia with insights gained through the process and power of "planned grit." He's an author, entrepreneur, speaker, and strategist. Learn more at www.bassam.com.
Posted 2021-02-26
Chris Cole and other preservation specialists continued their efforts in the restoration of a historic grist mill in Roslyn, N.Y., by raising it 8 feet so a new foundation could be poured. This mill is one of the few surviving examples of Dutch wood-framed industrial architecture in the U.S. Chris is the construction manager for Cole Engineering and Construction, a Vermont company specializing in historic preservation that is managing the project.
Posted 2021-02-26
Byung-In Kim, professor of Pohang University of Science and Technology's Department of Industrial and Management Engineering (in Korea), was named a fellow of the Asia-Pacific Industrial Engineering and Management Systems. He was the only scholar chosen for this prestigious honor in 2019 for his contributions to academia.
Posted 2021-02-26
Eranga Jayewardene was appointed to the Board of Directors for National Savings Bank in March. After RPI, he obtained a M.S. electrical engineering from Stanford University and was the first Sri Lankan to be awarded the Bill and Melinda Gates Fellowship. He is also a published author and has presented at the International Society for Optical Engineering's annual symposiums.
Posted 2021-02-26
Engineering
Melissa Coppola (aka Observa) released her first full-length hip hop album called Beaten Path and toured throughout the country during the fall to promote the album.
Posted 2020-05-21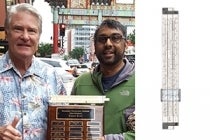 The Knurd Bowl Trophy was awarded to Nagesh Rao '02 for winning the D.C. area pub-hosted game QuizKnows. Competitors from schools including RPI, MIT, and Georgia Tech answer questions related to STEM subject areas, such as, "Why do bubbles pop?" The RPI alumni group is ahead in the competition series.
Posted 2019-10-03
Gregory Fischer was elected a senior member of the National Academy of Inventors. Senior members are active faculty members who have demonstrated success with patents, licensing, and commercialization. "They have produced technologies that have brought, or aspire to bring, real impact on the welfare of society." He is currently professor of mechanical engineering and robotics engineering at WPI, director of WPI's Automation and Interventional Medicine Robotics Research Laboratory, and director of WPI's Practice-Point Research and Development facility for medical cyberphysical systems. His work revolves around designing innovative medical, surgical, and assistive robotic systems. He is currently working on developing an MRI-compatible robotic system to treat metastatic brain tumors.
Posted 2019-10-01
G. Nagesh Rao was selected earlier this year by his peers at the U.S. Small Business Administration (SBA) and the White House to receive a Gears of Government Award for his leadership, work, and results over the last six years of public service. His accomplishments around co-creating the Growth Accelerator Fund Competition, reinvigorating the SBIR/STTR Program (America's Seed Fund) across the federal government, and reimagining the digital footprint and services at SBA were among many reasons cited for Nagesh's receipt of this prestigious honor.
Posted 2019-10-01
Nathan Reinard, PE, was one of eight Gannett Fleming employees to be named senior associate of the firm last year. In order to do this, Nathan had to demonstrate mastery in his field, understand client needs, and deliver innovative solutions. He is a lead industrial engineer, project manager, and assistant manager of the Transit & Rail Global Business Line's Maintenance Facilities Group.
Posted 2019-10-01
Erik Kohler, owner of Kohler Builders LLC, was named among the "40 under 40" in the 2019 Albany Business Review.
Posted 2019-10-01
Mike Choe and his wife, Amanda, welcomed their second child, Evangeline, on January 23. Mike was also promoted to the rank of commander in the U.S. Navy. He is currently in San Antonio, Texas, where he is working at the Joint Information Operations Warfare Center as the deputy branch chief for special operations.
Posted 2019-10-01
Chris Lopinto sold his business ExpertFlyer.com to Red Ventures in October 2018. He stayed on as VP of product to help build their travel business.
Posted 2019-10-01
Niharika Mateti represented Hewlett Packard Enterprise (HPE) at the AnitaB.org's 2018 Grace Hopper Celebration in Houston. She is a technical lead working at HPE for the last eight years developing infrastructure management software solutions, as part of the Defined & Cloud Group.
Posted 2019-03-10
Jennifer Keyes was selected as NASA Langley Research Center's Executive Officer (XO) in April. In this role, she serves the deputy center director and associate center director in the implementation of centerwide and institutional strategies. Jennifer writes: "Also new for Dennis '03 and me is that in the fall of 2017 we purchased an oceanfront condo in Kill Devil Hills, N.C., on the Outer Banks. It is available for rent and if you are ever looking for a place to escape."
Posted 2018-10-10
Price-Mars Delly co-founded, with his brother Laurent, the feedback platform Ideacoil. "We envisioned this platform as a tool to help businesses learn about their pitfalls and opportunities through a rewards-based community. Since developing a beta product, we have received a few accolades from sources such as Entrepreneur.com 360, and have worked with several local business partners to test the application," he says. "I highly credit Rensselaer for allowing me to do what I do today as an entrepreneur."
Posted 2018-03-15
Engineering
Eric Baron, M.E. '02, was elevated to partner at Cantor Colburn LLP, one of the nation's leading intellectual property law firms. His patent practice focuses on electrical and mechanical arts for a broad array of aerospace and industrial technologies.
Posted 2018-03-15