Correspondent Spotlight
Arthur Goldstein '53
What are the first pages you turn to when you receive your alumni magazine? Odds are, curiosity and camaraderie lead you here, to the Class Notes.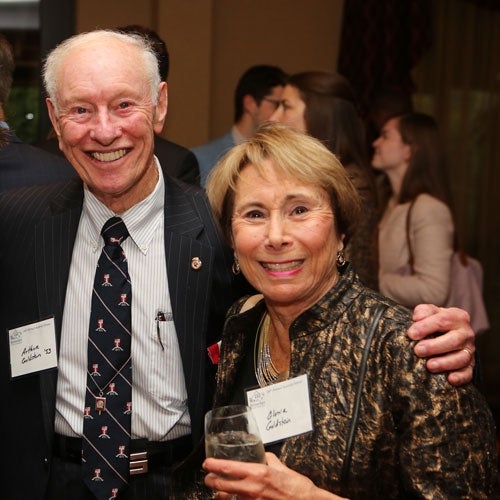 This past year marked the 30th anniversary of Rensselaer magazine's class correspondents program. Starting in 1988, alumni celebrating their Reunion year signed on to write their class columns. Today, nearly 70 class correspondents, who are located around the country and the world, work to keep classmates in touch with each other and the Institute. The notes refresh memories and friend-ships and, as Frank Griggs '56 wrote, "It is this kind of rekindling of old friend-ships and experiences that the Class Notes are intended to foster."
Amazingly, a handful of alumni who were among the first to volunteer are still writing their class columns!
Among them is Arthur Goldstein '53, who says he volunteered because he was happy to find another way to be involved with Rensselaer and to keep in touch with his classmates.
"Alumni are the only ones who have the history and perspective of their own class," says Goldstein, president of AGA Associates, an investment counseling firm. "We can identify with all the changes over this period of time related to work, family, social causes, school, and worldly events.
"Class correspondents do their part to keep this section of the magazine thriving, but they can't do it without your help. Send them your news