Staying Connected: A Message from RAA President Kareem Muhammad '01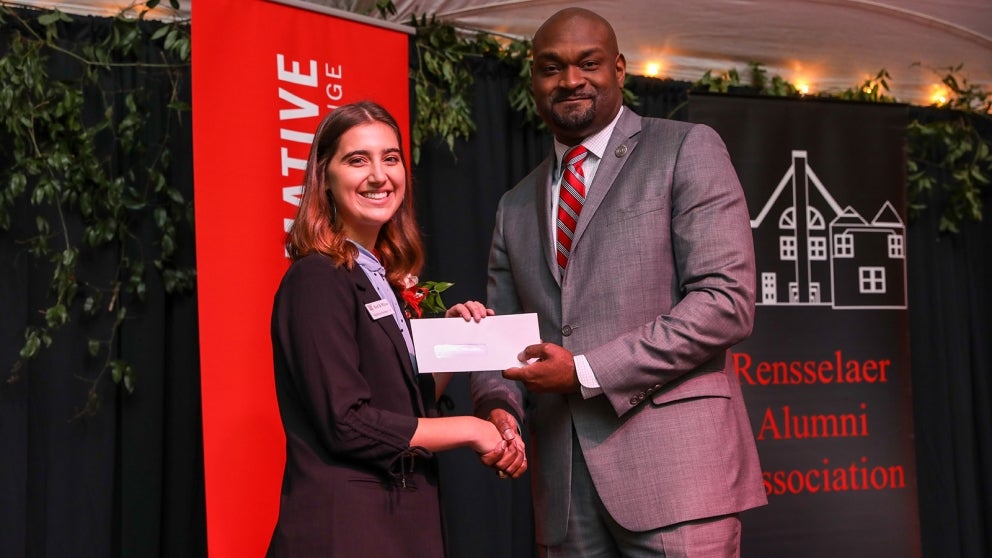 Get to Know Your Rensselaer Alumni Association
When the Association of Rensselaer Graduates held its first meeting in 1869, its members had a vision for a strong network of alumni who would support the Institute, assist fellow graduates, and aid current students. The group became today's Rensselaer Alumni Association (RAA), and as the celebration of the 150th anniversary approaches, the same strong commitment remains to building the Rensselaer network.
Today, there are more than 103,000 living alumni and alumnae around the world. They are in more than 130 countries, and work for more than 13,300 employers. The RAA supports and creates local, national, and virtual programs for current and future alumni and alumnae to support their personal and professional needs, such as:
Regional Chapters
More than 30 regional chapters around the world provide programs serving their local areas, bringing the spirit and tradition of Rensselaer to their members. Chapters build a network where alumni and alumnae work and live.
Investing in Rensselaer's Future
Through the creation of the RAA Scholarship Fund and Endowment, the RAA has raised more than $2 million, approximately $1 million for each fund. The RAA Scholarship is awarded to a student who demonstrates financial need and academic excellence. It was first awarded last year to Jocelyn McConnon '21, and the second recipient, Rafsan Hamid '22, was named this past fall. The Endowment supports chapter and network activities, and provides an annual Emerging Leader Award given to outstanding sophomore or junior members of the Red & White Student Organization. The 2018 winners were Savannah Crooks '20, Matthew Beaudoin '19, and Madeline Montero '19.
Career and Professional Services
The RAA provides access to information and advice for alumni and alumnae at every stage of their careers. The program serves those who are seeking a job, looking to make a career change, or hire within their company. The RAA is also currently in the process of identifying opportunities for alumni and alumnae to serve as advocates and champions of Rensselaer within their corporate organizations in collaboration with Rensselaer's corporate relations team. 
Student Outreach
Connecting with future alumni — our current students — has always been a top priority. Programs such as the Navigating Rensselaer & Beyond Welcome Barbecue, where alumni come to campus to welcome new students to Rensselaer, or the Zero Year Reunion, where the graduating class is formally welcomed to the ranks of alumni, allow students to meet alumni and learn about the powerful network they are a part of.
Join Us!
These are just a few of the ways your RAA Board is seeking to build connections among alumni, students, and the Institute. Visit the website at alumni.rpi.edu/raa, or reach out to one of your RAA Board Members (listed on the website) for more information on ways to get involved.
Celebrating Our China Partners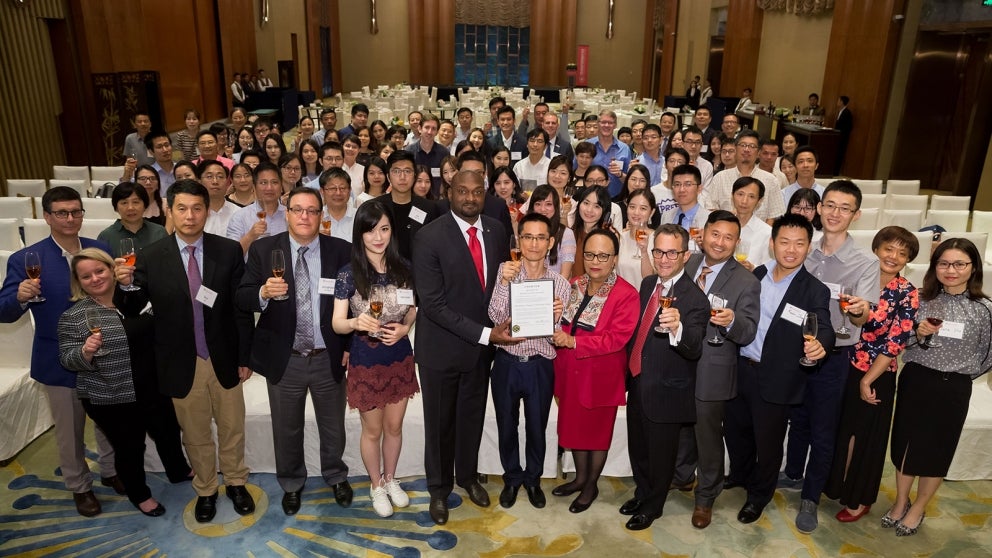 Last fall, President Shirley Ann Jackson, together with Rensselaer Alumni Association (RAA) leadership and members of the faculty, paid a weeklong visit to Shanghai and Hong Kong. The trip was part of an ongoing series of international trips designed to strengthen engagement with alumni and alumnae, build relationships, and forge new partnerships with companies and institutions.
During a series of special events, President Jackson and the Rensselaer team met with more than 125 members of the expanding RAA Shanghai Alumni Chapter, and more than 60 from the RAA Hong Kong chapter.
At Tongji University in Shanghai and the Hong Kong Jockey Club, President Jackson delivered a State of the Institute address, followed by a Global Game Changer Series panel discussion on artificial intelligence, big data, and fintech featuring distinguished alumni and corporate partners from the region.
She also met with leaders from Tongji University and the University of Shanghai for Science and Technology to discuss opportunities to create additional student and faculty exchanges, as well as ways to expand opportunities for students interested in working and studying in China through The Arch program — a central topic discussed throughout the trip.
The successful visit was due in large part to the generous sponsorship support and participation of Rensselaer Trustee Jackson Tai '72 and David Chi-Hoo Ho '86, Rensselaer Hong Kong Alumni Chapter president.
In addition to Ho's commitment to building a vibrant alumni chapter in Hong Kong, his family made a generous commitment to the Rensselaer capital campaign. The David Chi-Hoo Ho '86 and Liann Ho Endowment for The Arch will help ensure Rensselaer students are able to pursue professional and personal development opportunities that will prepare them to meet the multifaceted challenges of the 21st century.
For more information on the China trip, visit giving.rpi.edu/rensselaer-in-china.
Making a Difference: Power of a Region
Over the past year, Rensselaer Institute Advancement has collaborated with alumni chapters and leadership in establishing networks in key regions throughout the country where there are significant concentrations of members of the Rensselaer family. As a result, regional networks have been established in the Silicon Valley, greater New York, and New England regions. The goal of these networks is to:
Support Campaign efforts through philanthropic support and event participation
Provide robust connectivity programs showcasing thought leadership within the Rensselaer community
Showcase transformative research and education initiatives
Forge partnerships with corporations and organizations that promote graduate career advancement like The Arch
Promote the Rensselaer brand
Engage alumni, corporations, foundations, and parents around business development, career advancement, graduate placement, student recruitment, and corporate partnerships with the Institute
For more information on the Regional Networks and Executive Councils, visit giving.rpi.edu/regional-networks/.