ENTREPRENEURSHIP
Educational Games Leader Tobi Saulnier '84 Honored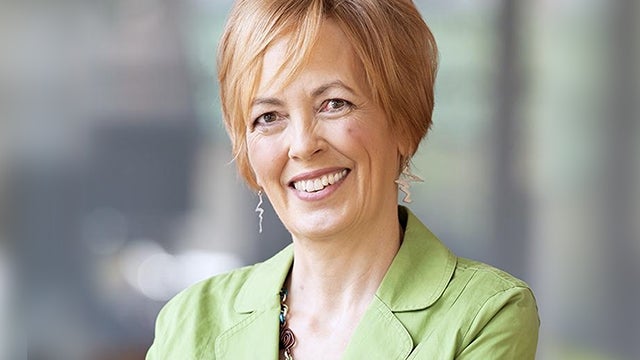 Tobi Saulnier '84, Ph.D., founder and CEO of 1st Playable Productions, was named Rensselaer Entrepreneur of the Year by the Severino Center for Technological Entrepreneurship and the Lally School of Management.
Established in 1990, the William F. Glaser '53 Rensselaer Entrepreneur of the Year award is given to a graduate who has achieved success as an entrepreneur and serves as an important role model for current students.
Saulnier, who earned B.S., M.S., and Ph.D. degrees in electrical engineering at Rensselaer, worked in R&D at GE before joining a gaming startup company.
She then founded 1st Playable Productions, the first certified B-Corp game development studio in the U.S. and the first company to gain certification in New York's Tech Valley. The company focuses on the creation of games to educate, transform, and change minds.
1st Playable creates games not only to excite students about learning, but also to help patients undergoing respiratory therapy, seniors experiencing cognitive decline, and ER doctors training to prevent unnecessary death.
"Tobi is a most deserving honoree," says Thomas Begley, dean of the Lally School. "Her dedication as a social entrepreneur exemplifies the Rensselaer commitment to push boundaries and find solutions to the complex problems of an evolving world."