Staying Connected
Staying Connected: The Rensselaer Connection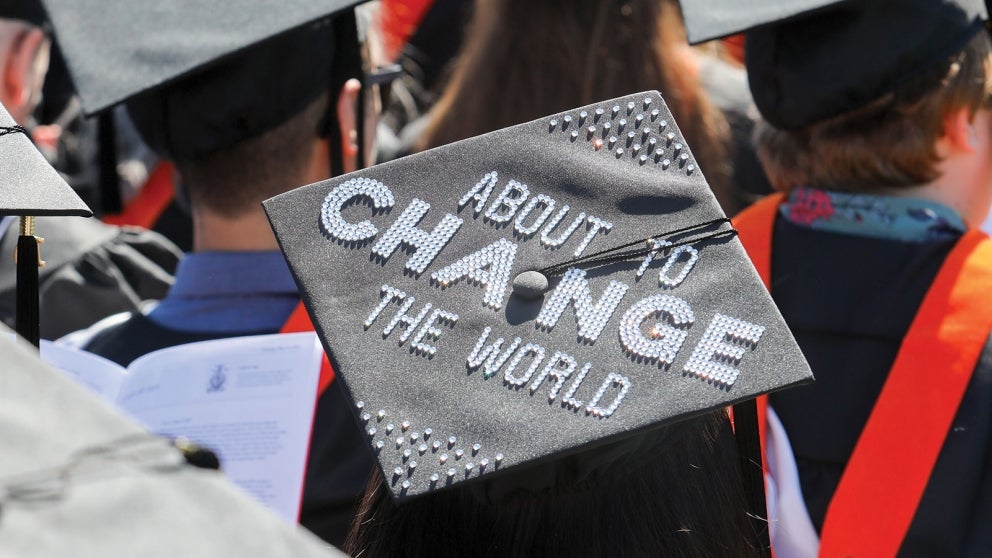 Rensselaer alumni and alumnae have access to a variety of programs and services.
In May, Rensselaer ushered into the world more than 1,800 new graduates. They are now part of the powerful network of more than 100,000 graduates worldwide, with access to a full range of programs and services. They can now use their Rensselaer connection to build professional networks, communicate with friends, and stay informed as to what is happening on campus and in their regions.
Whether you are a new Rensselaer graduate or a seasoned alumnus or alumna, you have access to a variety of exclusive benefits.
All alumni and alumnae are automatically members of the Rensselaer Alumni Association (RAA) — an organization that is celebrating 150 years of continued dedication to engaging and involving alumni as lifelong partners.
RAA Alumni Regional Chapters meet regularly around the U.S. and the globe, providing opportunities to network with local alumni for personal or professional connections.
Regional Networks and Executive Councils exist, or are being created, within key regions globally. These networks offer opportunities for engagement around business development, graduate recruitment, and student placement, and seek to strengthen partnerships among individuals, companies, foundations, government agencies, and the Institute. Look for opportunities to participate in the Silicon Valley, Greater New York, and New England regions, and more.
Let your connection to Rensselaer be a bridge to giving back. When you share your time, talent, and treasures with your alma mater, it empowers current students to realize their dreams and prepare to change the world.
Multiple communications vehicles exist to connect alums to each other and to the Institute. The alumni website at alumni.rpi.edu is a resource for information and connections. And there are many active virtual communities on LinkedIn, Twitter, Facebook, and more.
These are just a few of the highlights of what you will find for personal and professional connections and services as a Rensselaer graduate. Class of 2019 graduates, be sure to visit alumni.rpi.edu/graduatingclass to find information specific to your class, such as where people are locating after graduation, how to contribute to the Class Gift, the Class of 2019 Officers, and quick links to alumni services.
Honoring Our "Game Changers"
Earlier this year, President Shirley Ann Jackson presented United Airlines and Western Digital with the 2019 Global Game Changers Award. "Tonight, we celebrate two corporate partners whose transformative investments have significantly enhanced our efforts to make a world-class Rensselaer education accessible to deserving students regardless of their socio-economic backgrounds," she said.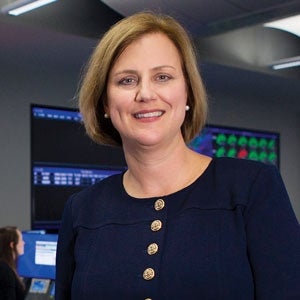 President Jackson presented the award to Rensselaer Trustee and United Airlines Executive Vice President and Chief Digital Officer Linda Pitzi Jojo '87, '92G.
United Airlines has been a major sponsor of signature scholarship events in support of the Transformative campaign, and has sponsored travel to campus for accepted students.
"I had a great time at both the Garnet D. Baltimore Dinner and Accepted Students Celebration," said Miriam Hancock '23, who hails from Marion, Arkansas. "My mother loved both events; she was able to learn much more about the school and also felt better about me going to RPI."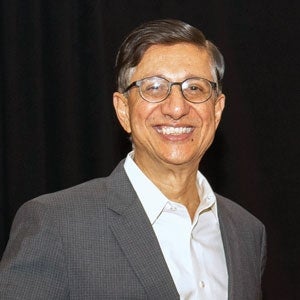 In recognition of Western Digital's generous support, commitment to facilitating potential career opportunities for students, and funding scholarships for students from underrepresented and underprivileged backgrounds around the world, President Jackson presented the award to Rensselaer Trustee and Western Digital Executive Vice President of Memory Technology Srinivasan "Siva" Sivaram '85G, '86 Ph.D.
Western Digital has been a major sponsor of signature Rensselaer scholarship events, and is a key supporter of The Arch, creating internship opportunities for students in their junior year.
In 2018, Western Digital launched the Western Digital Scholarship Program, which encourages capable underrepresented students to realize their potential as the scientists, technologists, engineers, and mathematicians of the future.
In its first year, Western Digital awarded 36 scholarships to Rensselaer students. In 2019, 64 out of the 80 students who applied for the scholarship received awards — a success rate that is a testament to the extraordinary abilities of Rensselaer students.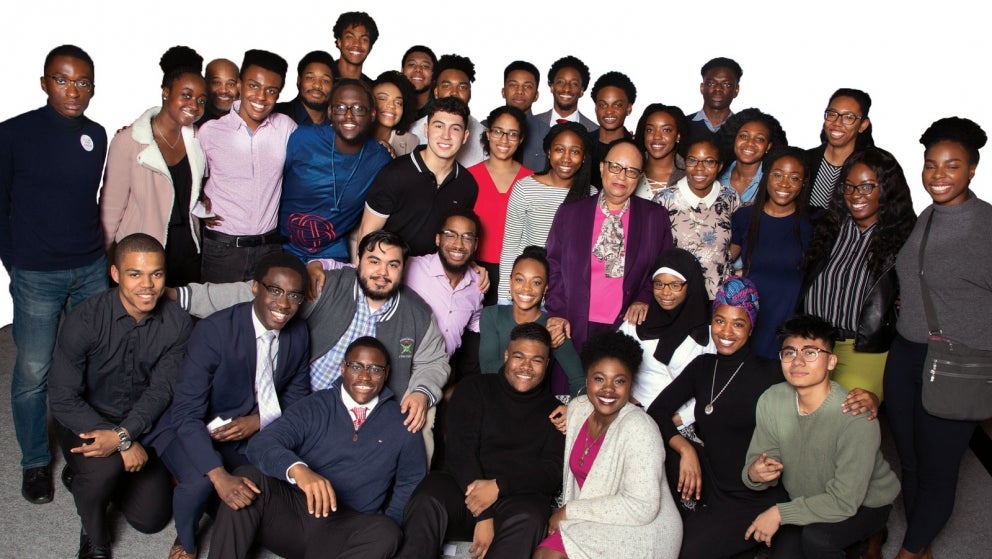 Silicon Valley Executive Council: Driving Engagement
Members of the Rensselaer Silicon Valley Executive Council, chaired by John Capek '83, M.E. '84, M.E. '85, MBA '87, Ph.D. '88, and co-chaired by Provost Prabhat Hajela, have been quite busy lately. The council has established subcommittees that focus on strengthening opportunities for engagement around business and career development, graduate recruitment, and student placement, in collaboration with Institute leaders and regional partners. Nearly 4,000 alumni, alumnae, and parents call the Bay Area and Silicon Valley region their home. Following are some highlights of their accomplishments over the past few months.
The Arch
Richard Lotti '78, MBA '79, who chairs The Arch subcommittee, has wasted no time in supporting The Arch. He has focused efforts on reaching out to alumni, alumnae, and parents working for major companies to secure West Coast internships for rising Rensselaer juniors who will be embarking on their "away" semesters in the fall of 2019. Lotti, who joined the Executive Council in the spring, collaborates with the Center for Career and Professional Development (CCPD) and the Division of Student Life. He is working with the CCPD to put a plan in place to prepare students for the interviewing process used by Silicon Valley companies.
Concurrently, member Sandeep Mirchandani '88 has been driving the strategy for the development and release of an online job board for use by alumni and current students. RenConnect, developed in collaboration with the CCPD, will focus on providing current students with remote, short-term, paid consulting project opportunities throughout the Bay Area. This online system will enable students to apply their knowledge and skills while getting a taste for the vast opportunities for which their Rensselaer education is preparing them.
Parents
Adrienne Roberts, chair, parent of a member of the Class of 2021, is leading the charge of engaging fellow Rensselaer parents in the region to expand awareness of the unique and exceptional benefits of a Rensselaer education and to support recruitment and enrollment efforts.
Women's Leadership
Cheryl Porro '93, chair, is focusing efforts on coordinating outreach to raise awareness about our commitment to recruiting more young women to attend Rensselaer, and to encourage them to consider pursuing a STEM education.
For more information on the Rensselaer Silicon Valley Regional Network and Executive Committee, visit giving.rpi.edu.