Notable Alumni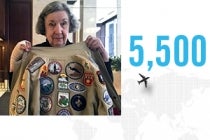 Irma Shaler Cohen '50, age 90, has spent three decades traveling the world with companies like Road Scholar, meeting local citizens in such places as Siberia, which included a journey of more than 5,500 miles from Moscow to Vladivostok on the Trans-Siberian Railroad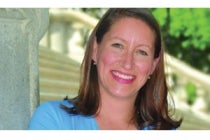 Albany Can Code, a nonprofit founded by Annmarie Lanesey '01, graduated 53 students in May, its largest class yet. Lanesey was named Philanthropist of the Year by the United Way of the Greater Capital Region for founding the program, which trains software developers for entry-level jobs or internships.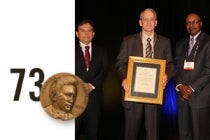 More than two dozen of his former students traveled to see Roderic Quirk '63, emeritus professor of chemistry at the University of Akron, receive the 73rd Charles Goodyear Medal, the highest honor conferred by the American Chemical Society, Rubber Division. He was noted for his contributions to anionic polymerization.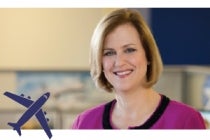 Linda Jojo '87 was recognized by the National Diversity Council as one of the 2019 Top 50 Most Powerful Women in Technology. Jojo is vice president and chief digital officer at United Airlines and the only airline executive to receive the award.
It took 50 days for Derek HasBrouck '82 to complete a 3,300-mile cross-country bicycle trip from Saratoga, Calif., to Saratoga Springs, N.Y., with stops in Saratoga Springs, Utah, and Saratoga, Wyo., along the way. The adventure, inspired by the Paul Simon song, "America," gave him a deep understanding and appreciation for people and places across the U.S.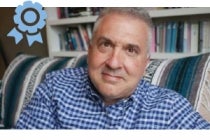 Francois Barcomb '90, a high school physics teacher in Montrose, N.Y., won the Jeopardy! teachers' championship, which aired in May, and its $100,000 grand prize. A lifelong fan, it took him 12 years of trying to finally land a spot on the show.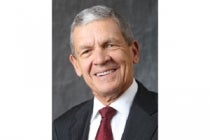 Admiral Ronald "Zap" Zlatoper '63, USN (Ret), trustee emeritus of Rensselaer, received the American Patriot Award from the Navy League of the United States, Honolulu Council, in September. Selection is based upon service to the nation and service to the community.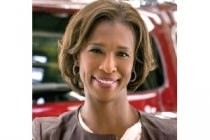 Alicia Boler Davis '98 was named vice president, global customer fulfillment, at Amazon, where she oversees a worldwide network of more than 175 fulfillment centers across 16 countries. The former executive vice president of global manufacturing for General Motors, Boler Davis was named one of the most powerful female engineers in 2018 by Business Insider.
The Knurd Bowl Trophy was awarded to Nagesh Rao '02 for winning the D.C. area pub-hosted game QuizKnows. Competitors from schools including RPI, MIT, and Georgia Tech answer questions related to STEM subject areas, such as, "Why do bubbles pop?" The RPI alumni group is ahead in the competition series.
Class Notes
Have you started a new job or been promoted recently? Perhaps you are starting on a new educational journey. Or, maybe you are newly married or have added to your family. Let your fellow alums know what is happening with you. Our new Class Notes section includes notes from Spring 2018 forward.
Snapshot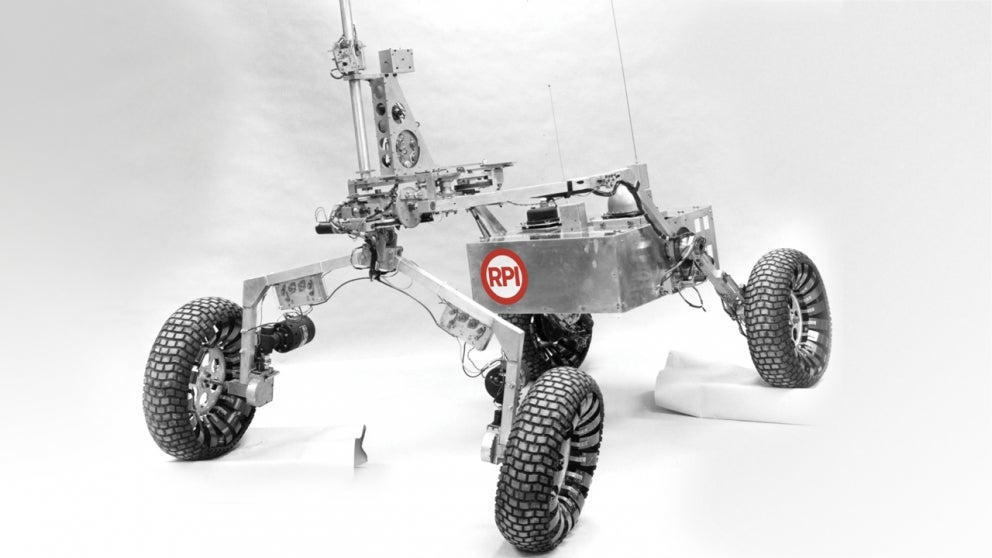 Space Legacy
In 1966, Rensselaer and NASA began a decade-long partnership to develop novel hardware for an unmanned mission to Mars. The project involved hundreds of students, as well as a number of faculty, who designed and developed an unmanned Martian Roving Vehicle to carry an instrument package, a soil and atmosphere testing apparatus, and communications equipment across the Martian terrain to remote areas from the landing site.
The rover was never intended to go to Mars, but rather was created as a prototype to test out various concepts and materials. According to a memo written by Professor George Sandor in 1971, the second objective was to "foster engineering-design education by providing challenging real problems for our faculty and students to work on."
Fast forward to 2004, when twin rovers Spirit and Opportunity landed on the red planet, thanks to the work of more than a dozen Rensselaer graduates.
Today, the Rensselaer community is continuing to pioneer research involving space.
Did you know? This prototype was featured on Cosmos: A Personal Voyage, a Carl Sagan documentary series released in 1980. You can find it at minute 47 in this episode!