1978
Chris Daly was hired by Energy Distribution Partners (EDP) as region vice president for the central United States, where he will lead the operations management team to achieve safety, service, quality. Chris brings over 30 years' experience in the propane, heating oil, and HVAC industries.
Posted 2021-09-29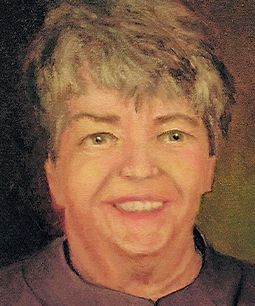 Vince Forte Jr. has been enjoying a second career as an artist since retiring eight years ago. His oil paintings have patrons in seven states and Canada. In addition to landscapes, seascapes, and still life, he is now doing portraits and is a board member for two art societies. See more of Forte's work online at: vince-forte.pixels.com. Pictured: Sister Lauren
Posted 2021-09-29
Bob Lengel and his wife, Sandy, established the Dr. Robert H. and Sandra K. Lengel Chair in Aerospace Engineering at Penn State.
Posted 2021-09-29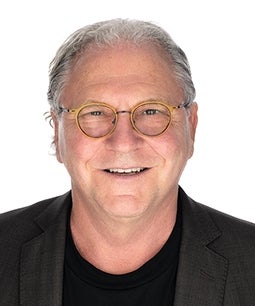 When the national magazine Green Builder announced its 2020 Sustainability Awards last January, Peter Pfeiffer '78 was honored for his contributions to environmental building design with not one, but three significant awards. The founding principal of Barley/Pfeiffer Architecture was named a Sustainability Superhero.
Posted 2021-03-16
Kathryn Tyler Prigmore spent 21 years teaching at Howard University's School of Architecture and Planning/Design. She is now associate director at Shalom Baranes Associates, in Georgetown. "I like these projects because most of the time, the people in the building have been in facilities that haven't been renovated in a very long time. I enjoy helping understand the kinds of space they'll be going in, the technologies they'll able to use, and then to see them after they've moved in and how much better their working space is from what they left."
Posted 2021-02-26
Richard Sedlak completed 42 years with America Cleaning Institute, as executive vice president of technical and international affairs. This included environmental fate and a combination of personal and environmental causes on the cleaning processes.
Posted 2021-02-26
Bob Moretti has been elected the national vice chair after being selected by the Treasury Department to serve on the nationwide Taxpayer Advocacy Panel. Panel members listen to taxpayers, identify issues, and make suggestions for improving the Internal Revenue Service and customer satisfaction.
Posted 2021-02-26
Neil Rothman is taking on a new challenge as professor and program coordinator for a new undergraduate program in biomedical engineering at Stevenson University. He says through his undergrad program at RPI and the foundation it provided, he feels lucky to be able to create a great curriculum and exceptional experiences for the SU students to launch their careers.
Posted 2021-02-26
Institute Trustee John E. Kelly III '78, '80, was inducted into the Semiconductor Industry Hall of Fame "for his visionary role in promoting deep partnering to avoid duplicative R&D costs and steer the industry out of the R&D crisis in the mid-'90s." He was also noted for advancing the science of AI and cognitive computing.
Posted 2020-06-18
Engineering
Mark Keough writes: Frank Paxhia is doing well. My wife, Janet, and I visited Frank and his wife, Sue Anthony, in September after we had visited the nearby Old Rhinebeck Aerodrome (N.Y.) — a famous location for WWI dogfights! We still need to get back to the Aerodrome next spring, as the ground winds were too high for the bi-wing planes. Frank is doing well, having retired from IBM several years ago. Woodworking and other hobbies keep him busy!
Posted 2020-05-19
Science
Jean Pouliot recently made me aware of the two kids books that he has written and illustrated. He studied physics at RPI with us from 1974 to 1976. The most recent book is Bernie and the Day the Icebergs Melted, published in 2018. It follows a family of walruses as they try to understand why their ice is melting. The story takes the reader to Indonesia, where a dramatic rescue occurs, and to Washington, D.C., where animals confront a conference of world leaders. It's a hopeful story that calls kids to action to save the planet from climate change. The second book is I am a Tyrannosaurus Rex! Both books are available online, so brush up on your dino skills!
Posted 2020-05-19
Engineering
Mark Keough writes: Last February, Janet and I were in Montana skiing with our ski club at Whitefish Ski Resort — near Glacier National Park. We took off one of our days to go snowshoeing along the edge of Lake McDonald and another afternoon to go dogsled riding — both were great times! July and August were interesting, as I became rather non-responsive to my wife and a CT scan showed a large brain cancer tumor (glioblastoma) sitting on top of my left brain lobe. I don't remember that weekend, but had full consciousness upon waking up from surgery on July 2. The surgery removed 75% of the tumor sitting on top of my brain but the other 25% remains embedded in my brain. Was back to work by the end of July and completed six weeks of daily chemo pills and radiation sessions by the end of August. My 38 stitches got removed in mid-September. I'm now on the maintenance program (Optune) with mesh headsets that stick to my head (after having shaved off all of my hair!) that flip-flop the magnetic polarity on my brain, making it difficult for a dividing cancer cell to correctly place the right number of chromosomes on each side. With a different number of chromosomes in each divided cell, the cancer cells die. Basically, it is a way to prolong my life by keeping the cancer cell growth down. Look forward to hearing from you!
Posted 2020-05-19
Mark Keough writes: "We'll be looking forward to another good winter of skiing. This past winter took us to Whitefish, Mont., for skiing, along with a dog sled ride (those dogs love to pull!) and a neat snowshoe hike along the frozen shores of Lake McDonald in Glacier National Park. A great place to visit, no matter what time of year!"
Posted 2019-10-01
John Siegenthaler recently led a full-day design-focused workshop on Hydronics for High Efficiency Biomass Boiler Training for the New York State Energy Research and Development Authority. John is professor emeritus of engineering technology at Mohawk Valley Community College. He is also principal of Appropriate Designs, a consulting engineering firm in Holland Patent, N.Y., which focuses on state-of-the-art application of hydronic heating. Through extensive research and application of engineering principles, Appropriate Designs has developed advanced modeling methods for simulating the thermal and hydraulic performance of hydronic systems. In other words, how to heat your house or building with wood and be good at it!
Posted 2019-10-01
Science
Linda Akli had an article published by HPC Wire in honor of the February 11 International Day of Women and Girls in Science. Linda, who graduated with a computer science degree, is now the assistant director of Training, Education & Outreach at Southeastern Universities Research Association and manager of the XSEDE Broadening Participation Program, which focuses on increasing diversity in the Extreme Science and Engineering Discovery Environment (XSEDE). In the article, she offered the following: "My advice to anyone entering the field (computer science), is be yourself. If you don't fit in an environment, move on because the right one is probably around the corner. Second, find the area within HPC (high performance computing) that supports your passion. You will do your best work if it is your passion. Third, be open-minded about who might be your mentors. My mentors have been male and female, but not one has been of color due the small number that work in advanced computing. Last, develop a strong network. Your network will get you through the tough days and help you maintain perspective."
Posted 2019-10-01
Anthony (Tony) Grosso joined Rockefeller Capital Management last December as a managing director to build their San Francisco office. Prior to joining Rockefeller, Tony spent 15 years as a managing director at Merrill Lynch, where he was senior leader of the Ventures Services Group, a team focused on advising private equity and venture firms.
Posted 2019-10-01
John Benedict, our class physician/author, has released his fourth medical thriller, Bad Robot. His earlier books included Adrenaline, which became the no. 1 medical thriller in the Kindle store (Oct. 2014) and garnered a write-up in The Washington Post. There are over 200,000 copies in print of his books, and when it was released in November, Bad Robot was in the no. 2 spot of Hot New Releases on Amazon in the medical thriller category.
Posted 2019-03-10
Sam Anthony was awarded the 2017 NYS Council Russel D. Porter Service to ASCE Award in August 2018. Sam was chosen for this award given his exceptional service and dedication to the civil engineering profession and his local American Society of Civil Engineers branch, along with mentoring young civil engineers and enhancing the public opinion and knowledge of the civil engineering profession.
Posted 2019-03-10
AmideBio LLC recently announced that Pawel Fludzinski has been named CEO. AmideBio has a pipeline of biotherapeutics targeting metabolic diseases. Pawel was recently with Eli Lilly & Co. where, as global brand development leader, he led a cross-function team developing drugs targeting diabetes.
Posted 2019-03-10
Business
Rich Morris passed away in April 2018. After undergraduate studies in the management/law program at RPI, he entered Albany Law School. After graduating from law school, Richard completed the LLM program in taxation at New York University. Rich worked in the JPMorgan Chase Corporate Tax Department for 37 years, and as managing director, traveled all over the world for JPMC. Rich always had fond memories of being the music director and DJ at WRPI "Nifty 91.50" FM.
Posted 2019-03-10
The MetroWest Daily News of Framingham, Mass., recently profiled Peter Reinhard in their "Good to Know" column. Peter has been working for the same company for over four decades, although with various name changes (GTE, Verizon, and General Dynamics). Looking back, Peter enjoyed several different aspects of his career, including "ruggedizing"—taking commercial electronic packages and making them rugged for the military to withstand sand, dust, physical shock, and extreme temperatures.

He also worked with Extremely Low Frequency (ELF) technology, which is used for communications with submarines (remember "Hunt for the Red October"?) and also with Blue Fin Robotics that makes unmanned underwater vehicles, which are robots for ocean and deep-sea research/reconnaissance. As a hobby, Peter races his black 2008 Corvette—against the clock, not other cars—and is a member of the Bay State Corvette Club.
Posted 2019-03-10
John Grubb has been awarded the prestigious Award of Merit and title of fellow by ASTM International's committee on steel, stainless steel, and related alloys. This is ASTM's highest recognition for individual contributions to developing standards, and is for John's role in providing exemplary technical contributions and leadership to the flat-rolled and wrought stainless steel in areas of advanced metallurgy and new technology. Now enjoying retirement as a consultant, he previously worked for Allegheny Ludlum and GE.
Posted 2019-03-10
Mark Keough writes: It was wonderful seeing all of our classmates at our 40th Reunion in early October at RPI. We all have neat shirts and sets of RPI socks courtesy of the "Tute," to proudly spread the word of RPI's "Transformation"! The scheduled activities were great, along with simply walking through the campus to see the changes of buildings and landscaping, along with reminiscing on times during our school years, whether in the Quad, CC308, or Ricketts. Special shout-out to Peter Pfeiffer for arranging our class dinner on Saturday evening at the Albany Marriott, where we had a surprise visit from Dr. Shirley Ann Jackson. Also, special thanks to Peg and Tom Savchik for hosting the informal Friday and Saturday afternoon gatherings at their home nearby. Looking forward to our 45th in 2023!
Posted 2019-03-10
I enjoyed a great ski season here in the Northeast and had a good ski trip with my wife and friends to Morzine, France, in March. Mountain biking season is now upon us and I'm focused on not going over the handlebars or hitting trees!
Posted 2018-10-10
Anthony DeLio has been promoted to senior vice president, corporate strategy, and chief innovation officer of Ingredion Inc. Most recently serving as senior vice president and chief innovation officer, Anthony is responsible for further developing the company's strategy, identifying growth opportunities, and pursuing partnerships and acquisition opportunities. He joined Ingredion in 2006 as divisional vice president and general manager, North America. Prior to Ingredion, he held senior leadership positions with ADM, Mars, and Nestle. Ingredion is a global ingredient solutions provider, turning grains, fruits, vegetables, and other plant materials into value-added ingredients and biomaterial solutions for the food, beverage, paper, brewing, and other industries. Serving customers in over 100 countries, their ingredients make crackers crunchy, yogurts creamy, candy sweet, paper stronger, and add fiber to nutrition bars.
Posted 2018-10-10
Donna Hamlin has been appointed to the board of directors of DailyPay. Dr. Hamlin is an internationally known authority in human resources, and has provided strategy, change management, and human performance management services for Fortune 500 global enterprises in more than 44 countries. DailyPay enables an employee to transfer earned wages when the employee needs them, rather than waiting for a weekly or biweekly paycheck. This provides a first step for the employee toward financial security, resulting in a 40 percent reduction in voluntary turnover within three months, accompanied by an increase of 87 percent in employee satisfaction and a reduction in employee absenteeism of 26 percent. Dr. Hamlin is currently a CEO of Boardwise LTD and board chair of Hamlin Harkins Ltd., and has worked with Citibank's Associates First Capital, Trident Systems, Asyst, and Texaco.
Posted 2018-10-10