1980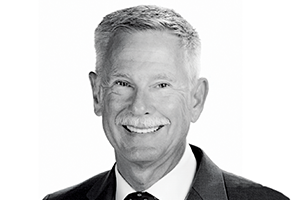 Bob Schuetz was named chief executive officer of Energy Northwest, a public power utility providing over 1,300 megawatts of clean energy to the Pacific Northwest. Bob served over 28 years in the U.S. Navy before entering the civilian energy industry and served in a variety of leadership roles at Energy Northwest's Columbia Generating Station before assuming his current role.
Posted 2023-03-24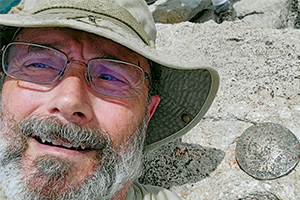 Edward Ahlsen-Girard returned to Philmont Scout Ranch last June with a crew from Troop 544 and Troop 401 out of Northwest Florida, and summitted the Tooth of Time in 2021, despite an interesting knee injury along the way.
Posted 2023-03-24
Chris Dufresne is looking forward to retirement in about "400 work days! Didn't expect to work this long but I have a few important objectives to achieve at Boston Scientific in Galway before I hang up the skates. I watch in amazement at our younger daughter, Alison, who is the engineering manager at Masten Space Systems in Mojave, California. She has built a large team with the goal of designing, building, validating, and putting a Lunar Lander on a SpaceEx flight in November 2023. "Xelene 1" is destined for the Lunar South Pole to conduct a wide range of experiments. Although NASA funded, complex missions by small start-ups are inherently risky so we are crossing our fingers that Masten hits its milestones."
Posted 2023-03-24
James C. Mullen was named chief executive officer of Editas Medicine Inc., a leading genome editing company. He will continue as chairman of the company's board of directors, and has been named an independent senior adviser to Arena Pharmaceuticals. He has more than 30 years' experience building leading biotechnology and pharmaceutical organizations on a global scale.
Posted 2021-09-29
Mark Kula was named president of WhiteFox, a global leader in drone airspace security, in May. He is the former general manager of Asia Pacific for Moog Aircraft, and vice president at Raytheon Space and Airborne Systems. Mark was also a mentor at Starburst, a startup accelerator enabling innovation for the global aerospace industry.
Posted 2019-10-01
Danny Rich, Ph.D. '80, received the Godlove Award from the Inter-Society Color Council (ISCC), honoring his "long-term contributions in the field of color." Rich has worked at Sun Chemical for 21 years as a senior color physicist and currently leads the color research laboratory team.
Posted 2019-10-01
Carl Mancuso joined Teledyne Marine as the director of product line management for Teledyne Benthos, which consists of acoustic modems and positioning products, flotation, releases, pinger locators, and deep tow systems. He was previously vice president of sales and marketing at Falmouth Scientific Inc. Carl serves on the board of the Marine & Oceanographic Technology Network (MOTN).
Posted 2019-03-10
Bob Schuetz was promoted to operations vice president at Energy Northwest in April. Before joining Energy Northwest in 2013, he served as a maintenance manager at the Institute of Nuclear Power Operations. Bob served as a submarine officer in the Navy for 28 years, including time as commanding officer of the attack submarine USS Hyman G. Rickover and deputy commander and chief of staff for the Submarine Force U.S. Pacific Fleet.
Posted 2018-10-10
Christopher Dufresne writes: "Have hit 25 years living in Europe. Sadly my wife and I have lost three of our parents over the past 20 months. Our daughters, Alison and Stephanie, are thriving. Alison is a propulsion and systems engineer at Deep Space Industries in Silicon Valley designing their engines that will propel craft to near-earth asteroids, where they will land, mine, take off, and return. Stephanie pursues film, dance, and acting opportunities with her latest project at the Gate Theatre in Dublin where she has the lead role in The Red Shoes." The Dufresnes live in Galway, Ireland. 
Posted 2018-03-15
Miles Moffatt joined Tighe & Bond of Westfield, Mass., as a technical adviser and vice president. A 33-year industry veteran, Miles has managed major water programs and projects for clients throughout the Northeast.
Posted 2018-03-15
Bernis Soper is continuing her role as business manager for the Luzerne County SPCA. She is married to John Emmett '79.
Posted 2018-03-15