1985
Joe Mozden Jr. is chief executive officer of Sonic Foundry, a global leader in empowering organizations to harness the power of video for every class, training, communication, and event.
Posted 2021-09-29
Leigh J. Price will lead strategy and corporate development at Kyndryl, the new, independent public company created following the separation of IBM's Managed Infrastruc- ture Services business. Leigh was vice president of corporate development strategy at IBM, and played a significant role in many of the company's acquisitions and divestitures over the past decade. He also served as vice president of intellectual property for IBM, leading its patent and research licensing businesses.
Posted 2021-09-29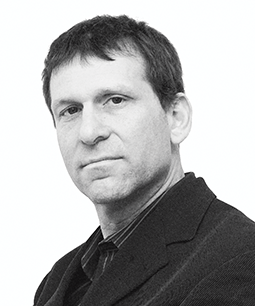 Calling it an "eight-year labor of love," Adam Kushner has completed a painstaking renovation of a historic townhouse he and his wife purchased in Greenwich Village in Manhattan. The project encompassed the gut renovation of the century-old home and its rear house. The townhouse was previously owned by noted interior designer Robert Isabell. "Rather than demolish the existing structures, we decided to leave the structural shell intact. We chose to create a new interior and vertical extension that respected this original historic insertion into this unique and fragile urban fabric," Adam says. The home includes many distinctive features, including an 83-foot-tall rock-climbing wall, hand-harvested wood from fallen timbers, a rooftop solar array that provides 10% of the building's power, and three sources of heat including nine wood-burning fireplaces. "The house has several allusions to its rural origins," Adam says. "Most of the wood was harvested by hand from our property upstate and used throughout to form flooring, detailing, counters, and cord wood piles." The house's main design was inspired by historical accounts of Great Oak trees crossing over the fabled Minetta Brook — now buried — which ran underneath the home. The trees lining the brook formed a series of Gothic arches that inspired the steel façade, which will be covered in ivy. Adam is the principal of KUSHNER studios, which "seeks to redefine the nature and place of the practice of architecture to be all-inclusive, of construction and its related endeavors," according to its website. See project photos: inhousegroupinc.com.
Posted 2021-09-29
Michele (St. Pierre) Sweeney was named to the Coventry High School Hall of Fame. She has spent her career in the high-tech industry, working at both semiconductor and multi-physics simulation software innovators. She has volunteered for Home Improvement Ministries and Caring Canines, and during the COVID-19 pandemic, cofounded The Fairyland Project, an initiative aimed at inspiring families to enjoy being outdoors.
Posted 2021-09-29
Catherine J. Ellithorpe, AIA, is principal of S/L/A/M Collaborative (SLAM). Based in Glastonbury, Connecticut, she joined SLAM in 1994, and has expertise in the public education and corporate sectors. Distinguishing herself as an architect with a strong interest and understanding of all facets of the architecture, engineering, and construction industries, she is the first woman member on the SLAM Construction Services Board of Directors.
Posted 2021-09-29
Pierre Langevin has retired after 35 years at Honda Canada Inc., acting as general manager for Eastern Canada.
Posted 2021-02-26
Business
In August, digital manufacturer Protolabs, located in Minneapolis, Minn., named Moonhie Chin (M.S.) to its board of directors. Protolabs is the world's fastest digital manufacturing source for rapid prototyping and on-demand production. Chin had served in numerous leadership roles at Autodesk Inc. since 1989 before concluding her 30-year tenure with the design software giant as senior VP of digital platform and experience.
Posted 2020-05-20
Business
In April, Michael W. Kozlowski (MBA) was appointed executive director of marketing and communication at Alfred University. Kozlowski served as chief marketing officer and director of strategic initiatives for the Connecticut State Colleges and Universities system, a position he held since 2014.
Posted 2020-05-20
Engineering
After stepping down as president and CEO of Seagate Government Solutions in October, Deb Oliver (MEE) was named to the SRC Inc. board. She began her career in the GE Aerospace Edison Engineering program and held various engineering positions with both GE Aerospace and Lockheed Martin. She rose to program VP at Lockheed Martin and in 2003 was selected as Lockheed Martin's Stanford Sloan Fellow.
Posted 2020-05-20
Science
Richard Olsen (Math) joined American International Group Inc. (AIG) as chief actuary, General Insurance, based in New York. Most recently, he was chief financial officer of Munich Re's U.S. P&C reinsurance subsidiary. He is a fellow of the Casualty Actuarial Society.
Posted 2020-05-20
Architecture
Patricia DeLauri writes: The Rensselaer Alumni Association (RAA) is a volunteer organization of committed alumni working to support the Institute, its alumni, and future alumni. The following are two examples. In September at Homecoming, the RAA was proud to recognize Lambda Chi Alpha fraternity with its first Community Service Award for Greek Life. Also, the RAA recognized Andrew Berger '20, Katie Hyrb '21, and Emily Veenhuis '20 with the RAA Red & White Emerging Leader Award, presented to a rising junior or senior who is a member of the Red & White student organization and shows exceptional leadership and commitment to Rensselaer and the RAA's mission. Through your generous gifts to the RAA Scholarship Fund, the RAA can recognize and encourage these emerging leaders and organizations. As alumni, this is one way to proudly pay it forward. The RAA Board of Trustees invites you to join RAA Connect, a networking platform and mobile app built exclusively for Rensselaer alumni and alumnae. RAA Connect brings our community together with access to an easy-to-use alumni directory, featuring powerful search filters and the most current career information, allowing you to connect with alumni around the world. Visit RAAconnect.com, and follow the simple steps to get connected.
Posted 2020-05-20
Patricia DeLauri writes: "As president of the Boston Chapter, I'd like to acknowledge that this was the 10th consecutive year that RPI has volunteered at the Boston Marathon pre-race dinner event, which was held on April 14. We had close to 30 volunteers this year who acted as marshals directing runners and their families through the dinner event at Boston City Hall. The B.A.A., which is responsible for organizing the marathon and its many associated events, has come to rely on our RPI group's service. Such dedication from this group enhances the image of RPI in our community."
Posted 2019-10-01
Theresa Kozikowski (B.S. Biol.; MBA) has been named by Webster Bank as its director of human resources, enabling functions & employee relations. In her new role, Teri will be responsible for human resources policies, risk and compliance and regulatory matters, and she will serve as the human resources liaison to the Operational Risk Management Committee, and Legal. Kozikowski transfers to Webster from Edelman Financial Services, where she contemporized the HR function as the chief human resources officer. Prior to Edelman, she was managing director of human resources, U.S. & Canada, at Marsh & McLennan Companies, and she spent 16 years at General Electric in positions of increasing responsibility within the human resources function. She is a past president of the Rensselaer Alumni Association and currently serves as co-chair of the Rensselaer Alumni Hall of Fame program.
Posted 2019-10-01
Engineering
Jonathan Novick (B.S. E.E.) has been appointed by Alteros, an Audio-Technica company, as director of sales and marketing, where he will oversee sales and marketing activity of Alteros UWB wireless technology products. As a longtime audio industry veteran, Novick has spent his career in various positions at companies like Avermetrics, Audio Precision, and Hewlett-Packard/Agilent Technologies. He has been a longstanding member of the Audio Engineering Society, where he has served as VP, governor and, most recently, as the business manager for the AES@NA MM program. Jonathan shares his audio expertise by performing RF coordination and front-of-house mixing duties for a large children's performing arts program in his hometown.
Posted 2019-10-01
Business
David Gingerella (MBA) has been appointed the vice chancellor of administration and finance at UMass Dartmouth. He will serve as the primary point of contact to the system office, state agencies, and other affiliates on financial and business matters. Previously, Gingerella served as the vice president of administration and finance and chief financial officer at Rhode Island College.
Posted 2019-10-01
Business
Christopher Crolius (MBA) was named the winner of the Mohawk Valley Community College Alumni of Merit Award in April. He earned an associate degree in civil technology in '78 from MVCC before earning a bachelor's degree in construction management from Utica College and a master's degree from RPI. Crolius is a principal and the founder of MARCH Associates Architects and Planners PC, an architectural firm located in Utica, N.Y., and dedicated to the planning, design, and construction of high-quality educational, corporate, and industrial facilities. The firm has completed many projects at MVCC's campuses, including the Learning Commons and the Alumni College Center.
Posted 2019-10-01
Engineering
Peter Carbone (B.S. ChemE) has joined Acorda Therapeutics Inc. as senior vice president, quality, where he is a member of the company's leadership team. In this role, Carbone leads Acorda's Quality Assurance and Quality Control departments and manages all companywide quality initiatives. Acorda Therapeutics develops therapies to restore function and improve the lives of people with neurological disorders. As a longstanding pharmaceutical industry leader, Carbone has served in a variety of roles of increasing seniority at numerous pharmaceutical companies, including Allergan, where he was vice president of biologics quality, and Amgen, where he was executive director of corporate quality-validation.
Posted 2019-10-01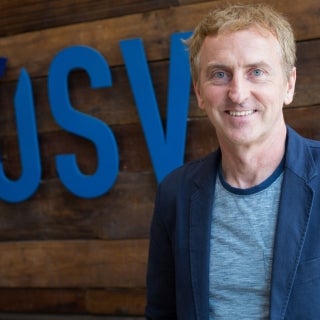 More than 1,500 business leaders attended the prestigious EY Entrepreneur of the Year awards ceremony in Ireland in October, at which Sean O'Sullivan was presented a special award "in recognition of his embodiment of life-changing innovation and outstanding service to global entrepreneurship."
Posted 2019-03-15
Architecture
Patricia DeLauri writes: Paul Georges was named managing principal at JKRP Architects, a Philadelphia architectural firm that designs a range of retail and entertainment projects, as well as health-care and housing projects, and residential developments. He has been with the firm for 30 years. I'd like to share some news of my own. At Reunion & Homecoming, the Rensselaer Chapter of Boston received the 2018 Craig W. Angell '35 Chapter of the Year Award. As chapter president, it was both exciting and rewarding to accept the award. However, true recognition belongs to all those Boston area alumni who work throughout the year, planning all those events and functions that strengthen the RPI community. In this column, I have often spoken about the RAA Scholarship Fund which the Rensselaer Alumni Association Board launched in 2016. From this fund, the RAA presented three RAA Red & White Emerging Leader Awards (M. Beaudoin '19, M. Montero '19, and S. Crooks '20). It is very gratifying to recognize and assist such quality young student leaders; they benefit from alumni generosity. If you have donated to any of the scholarship funds, thank you!
Posted 2019-03-10
Engineering
The American Institute of Aeronautics and Astronautics named Sankaran Mahadevan (M.S. CE) to its 2018 Class of Fellows and Honorary Fellows for his dedication to the advancement of aeronautics and astronautics. Since starting at Vanderbilt University in 1988, Mahadevan has served as professor of civil and environmental engineering, the John R. Murray Sr. professor of engineering, and a professor of mechanical engineering. His research interests lie in reliability and uncertainty analysis methods, material degradation, structural health monitoring, design optimization, and model uncertainty.
Posted 2019-03-10
Humanities, Arts, and Social Sciences
Eyenovia has appointed Michael Rowe (M.S. Psych.) as vice president of marketing. Eyenovia is a clinical stage biopharmaceutical company developing a pipeline of ophthalmology products utilizing its patented piezo-print technology to deliver micro-therapeutics topically to the eye. In prior positions, he served as the head of global strategic marketing, ophthalmology, at Aerie Pharmaceuticals, where he was responsible for U.S. and international commercialization, planning, and execution for Rhopressa, a drug that lowers elevated intraocular pressure in patients with open-angle glaucoma.
Posted 2019-03-10
Science
Last July, Lora M. Green (Chem.), a longtime patent trial and appeal board (PTAB) administrative patent judge, joined Wilson Sonsini Goodrich & Rosati, a Palo Alto, Calif., based provider of legal services to life sciences, technology, and growth enterprises worldwide. She has joined WSGR's patent trial and appeal board practice as Of Counsel, and will be based in their Washington, D.C., office. Green's tenure as an administrative patent judge (APJ) at the U.S. Patent and Trademark Office began in 2001. She has been one of the most active judges handling post-grant review proceedings covering life sciences-related patents. Before serving as an APJ, Green served as judicial law clerk and as a patent examiner in the U.S. Patent and Trade Office.
Posted 2019-03-10
After running a practice at the Valley Medical Center in Renton, Wash., Eric Waterman, M.D., an ENT and rhinoplasty and facial plastic surgeon, has opened the Waterman Rhinoplasty and Nasal & Sinus Center of Seattle in Madison Park, Wash. A graduate of the RPI/Albany Medical College B.S./M.D. program, he was inspired by his great-grandfather, who was also an eye, ears, nose surgeon, and discovered his passion for this specialty during his residency. Dr. Waterman also provides allergy management and serves as clinical faculty for the University of Washington.
Posted 2019-03-10
Engineering
Biogen, in Cambridge, Mass., has appointed Mark Hernon (Ind. & Mgmt Eng.) as senior vice president and chief information officer. Biogen discovers, develops, and delivers worldwide innovative therapies for people living with serious neurological and neurodegenerative diseases. In his new role, Hernon leads the global information technology organization and is responsible for accelerating and supporting Biogen's operations through delivery of innovative technology tools and systems. In prior years with Takeda Pharmaceuticals, Hernon served as regional CIO for the Americas and global head of R&D, QA, and HR systems as well as VP of operations for the Cambridge site. He was most recently the global head of R&D Site Strategy and Operations, where he led the global transformation of Takeda's R&D footprint. Hernon holds a B.S. & M.S. in industrial and management engineering and an MBA from the Lally School of Management.
Posted 2018-10-10
Science
After retiring from the Air Force in 2016, Col. Hans Ritschard (Chem.) joined the staff at the Cheyenne Regional Medical Center where he is now the director of performance improvement. He leads a variety of initiatives that ensure a culture of continuous improvement, and facilitates projects that increase efficiency and promote the highest quality of health care. In the greater community, he has served on the Cheyenne Frontier Days General Committee as the Military Chair, and he currently serves as a board member of the Greater Cheyenne Chamber of Commerce. Col. Ritschard also has M.A. and Ph.D. degrees from Fuller Theological Seminary, two master's degrees from Air University, a postdoctoral fellowship from Harvard Medical School, and a public policy fellowship at the Rand Corporation. During his Air Force career, he served as a child psychologist at Wiesbaden Air Force Base in Germany and RAF Lakenheath, England. He has also commanded Medical Operations and Ancillary Services Squadrons in both Idaho and Ohio and has served as the director of the Department of Defense Psychological Health Strategic Operations for the Deputy Assistant Secretary of Defense at the Pentagon.
Posted 2018-10-10
Science
In March, Greg Travelstead (Geol.) was appointed executive director of the Sawtooth Society located in Hailey, Idaho. Formed in 1997, the nonprofit and nonpartisan Sawtooth Society is the only organization dedicated exclusively to protecting, preserving, and enhancing the 756,000-acre Sawtooth National Recreation Area (SNRA). Greg has served as the Sawtooth Society's stewardship coordinator preserving open space in the scenic Sawtooth Valley and Stanley Basin; he has worked with policymakers and the public to address threats facing the SNRA. Additionally, he has consulted with the government, and private and nonprofit clients, on land and water planning issues while working for the U.S. Forest Service on trail maintenance. Good luck!
Posted 2018-10-10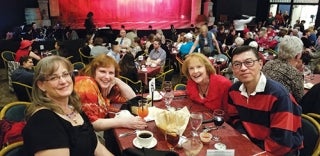 Friends who gathered at RAHP Apartments during their student years met for a mini reunion in April at the Riverside Center for the Performing Arts in Fredericksburg, Virginia, where they enjoyed dinner and a live production of The Hunchback of Notre Dame. From left, are Sue (Wenner) Marvin '86, class correspondent Jane (LeCount) LaGoy '86, Susan (Case) Imamura, M.S. '87, and Jim Imamura '85, Ph.D. '90.
Posted 2018-10-10
Science
Jeff Hutchinson (M.S. CompSci) has been appointed chief information officer by Bombardier Inc., the parent company of Bombardier Aerospace and Bombardier Transportation; headquartered in Montréal, Canada, Bombardier is the world's leading manufacturer of both planes and trains. In this position, Jeff is responsible for leading Bombardier's global IT, digital asset, and cyber security functions. Jeff has more than 30 years of experience leading and transforming IT organizations at large, matrixed companies including Honeywell, Maple Leaf Foods, SAP, and Danone/Dannon. Throughout his career, he has focused on leveraging leading processes, digital assets, technology, and collaboration to enable improved business performance, profitability, and business growth. 
Posted 2018-03-15
Engineering
Sean O'Sullivan (EE) was named by Business & Finance News as one its 2017 50 Outstanding Tech Entrepreneurs. While at the helm of NetCentric, Sean created "software for inside the Internet," and he is credited with co-creating the term "cloud computing" alongside George Favaloro from Compaq. In 1995, Sean founded SOSV (formerly SOSventures), a venture capital and investment management firm. As managing general partner, Sean has created and supported a wide range of business, humanitarian, and educational enterprises. He also founded JumpStart International, which was a humanitarian engineering organization based in Baghdad and operating throughout Iraq during the post-war period of 2003-2006. As chairman of the Irish Entrepreneurship Forum and founder of Open Ireland, Sean is a leader and influencer of Irish government policy in fueling economic growth and recovery in the technology sector. He has also been a regular investment panelist on the popular RTÉ TV show Dragon's Den, as well as an occasional columnist for the Sunday Business Post. 
Posted 2018-03-15
Humanities, Arts, and Social Sciences
Kraig Nienhuis (Comm.) played hockey for the Boston Bruins in the 1980s and then various professional squads in North America and Europe.  He then became a singer/songwriter/entertainer performing at diverse venues across North America. Kraig has played before a world record crowd of 113,000 at the "Big Chill," at the NHL Winter Classic, and recently at the Edmonton Oilers 30 Year Reunion with Sarah McLachlan and Tom Cochrane. Impressively, Kraig has opened for such renowned performers as ZZ Top, Nickelback, Heart, Huey Lewis, Tragically Hip, B-52s, Doobie Brothers, George Thorogood, and David Lee Roth, among others, and he also performed at the Bushstock Music Festival in London, England. His musical repertoire spans several decades and multiple genres...maybe he'll play the Freakout!
Posted 2018-03-15
Engineering
Judi Hunderfund (ChemEng), was appointed director of the Department of Consumer Protection/Weights & Measures for Rockland County, N.Y., where she has spent much of her career in various positions protecting the public's health and welfare, last September. Her department protects consumers by investigating complaints, assists in developing laws to protect the public, and warns of frauds and scams; in her new role, Judi will expand online access to the public.
Posted 2018-03-15