1987
Navy Vice Adm. Carl Chebi '87, deputy program executive officer for the Joint Strike Fighter, has been named commander of Naval Air Systems Command (NAVAIR). He assumed responsibilities as commander in September 2021. In line with his nomination, Carl was promoted to the rank of vice admiral.  He served as the Navy PEO for command, control, communications, computers, and intelligence and space systems from 2017-2019 and held a short stint as vice commander of NAVAIR. From 2014-2016, he was program manager of the Naval Integrated Fire Control–Counter Air system and led engineering, integration, test, fielding and training efforts for the branch's air warfare systems. He also worked as deputy program manager in the F/A-18 and EA-18G Program Office and program manager in the Precision Strike Weapons Program Office. Carl has logged more than 3,700 flight hours and 700 carrier arrested landings with various military aircraft platforms. His awards include the Distinguished Service Medal, Legion of Merit, and the Meritorious Service Medal.
Posted 2023-03-24
Adam Stewart has spent over 30 years in the software industry, joining the executive teams at startup companies after their first round of VC money and then taking them to exit. After six such exits, he is leaving the software industry in search of his next gig, potentially developing a one-year business training curriculum for high school students. He continues to reside in the Capitol Region of New York. Adam was a waiter at Holmes and Watson in Troy.
Posted 2023-03-24
Abe Mantell, a professor of mathematics at Nassau Community College (SUNY) in New York, was awarded the Mathematical Association of America's Meritorious Service Award at its annual meeting (MathFest 2021).
Posted 2023-03-24
Dr. Giuseppe Condemi has joined New Jersey Cancer & Blood Specialists. He has been a hematologist and medical oncologist for over 20 years.
Posted 2021-09-29
David Kim joined Blue Heron, a design-led development firm, as Elite Division president, overseeing Blue Heron's custom design-build division.
Posted 2021-09-29
Chris Fontes was named a fellow of Los Alamos National Laboratory for sustaining a high level of achievement and leadership in atomic and plasma physics. He was explicitly recognized for pioneering contributions to the understanding of atomic processes in plasmas and their application to a broad range of physics problems including nuclear fusion, laboratory experiment, and astrophysics. Chris was also honored with becoming a Distinguished Alumni of B.M.C. Durfee High School in 2019. He plays ultimate frisbee as often as possible.
Posted 2021-09-29
Aaron Breidenbaugh was appointed director of U.S. Markets and Regulatory Affairs for Rodan Energy. He will assist Rodan's clients in navigating complex U.S. energy markets and help to reduce their total energy expenditures while enhancing a sustainable energy economy.
Posted 2021-09-29
Dave Berque has been appointed DePauw University's vice president for academic affairs, through the 2022-23 academic year. Berque, who also is a professor of computer science, began teaching at DePauw in 1992. In 1997, he was named the U.S. Professor of the Year for baccalaureate colleges by the Council for Advancement and Support of Education and the Carnegie Foundation for the Advancement of Teaching. The Indianapolis Business Journal listed him among its "Innovators" in 2006, noting that he developed software that improved interaction among students and teachers. He received the Mira Techpoint Award for educational contribution in technology in 2007. Berque holds three U.S. patents and has received more than $1.57 million in external grant funding, including eight grants from the NSF.
Posted 2021-02-26
Science
Mark Dorfman, M.D., is senior managing partner of Eye Surgery Associates in South Florida, which recently entered into a strategic partnership with Eyecare Services Partners Management. He serves as chief of pediatric ophthalmology at Joe DiMaggio Pediatric Hospital.
Posted 2020-05-14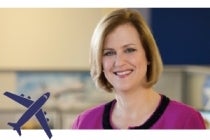 Linda Jojo '87 was recognized by the National Diversity Council as one of the 2019 Top 50 Most Powerful Women in Technology. Jojo is vice president and chief digital officer at United Airlines and the only airline executive to receive the award.
Posted 2019-10-03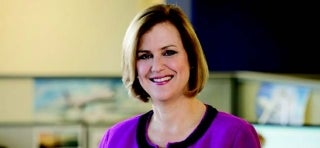 Linda Jojo was recognized by the National Diversity Council as one of the 2019 Top 50 Most Powerful Women in Technology. Jojo is vice president and chief digital officer at United Airlines and the only airline executive to receive the award.
Posted 2019-10-01
Bonnie Litvack, M.D., was elected president-elect of the Medical Society of the State of New York. A radiologist, she is director of the Women's Imaging Center at Northern Westchester Hospital, part of Northwell Health. Under her leadership, the center has been named a Breast Imaging Center of Excellence by the American College of Radiology. Bonnie lives in Chappaqua with her husband and three daughters.
Posted 2019-10-01
Jeffrey Snow, a four-year standout in tennis in both singles and doubles, was among those inducted into Rensselaer's Athletics Hall of Fame in April.
Posted 2019-10-01
Architecture
Valerie Bok was named a principal at architecture+, a design and service oriented architecture and planning firm in Troy that serves clients in health care, education, government, and other cultural and community organizations. She is currently collaborating on psychiatric facility projects in Wyoming and Texas and has recently designed new medical offices for The Center for Rheumatology and a children's psychiatric facility in Columbus, Ohio.
Posted 2019-03-10
Christopher Fontes, staff scientist at Los Alamos National Laboratory, has been elected a fellow of the American Physical Society for his pioneering contributions to a broad range of physics problems including nuclear fusion and astrophysics. His most recent work includes trying to understand the light that is emitted from neutron star mergers, in connection with the recent gravitational wave observation announced in August 2017 and the Nobel Prize awarded in December 2017.
Posted 2018-10-10
Kristin (Stoehr) Pereira sent in a quick report about the Class' 30th Reunion: "A little older and a lot wiser, we put our well-earned laugh lines to good use. It was so nice seeing everyone again."
Posted 2018-03-15
George Norman reports that he and Mary (Rooney) LaChance '97, after both being first-time candidates for Glastonbury, Conn., Town Council, are happy to report that they were both elected on November 7! George and Mary are looking forward to working together to serve the great town of Glastonbury.
Posted 2018-03-15
Paul Urmson may have missed Reunion, but he had a chance to reconnect with classmates Jim Rider and Peter Quinones when they visited Troy recently.
Posted 2018-03-15
Jim Rider is currently the visual effects supervisor for HBO's forthcoming adaptation of Fahrenheit 451.
Posted 2018-03-15
Rick Mastracchio was named senior director of operations for Orbital ATK's Commercial Resupply Services program. As a member of the Advanced Programs Division's Human Space Systems team, Rick manages the CRS Mission and Cargo Operations teams and supports other Human Space Systems programs, including Orbital ATK's exploration pursuits beyond low earth orbit. Rick's new role with Orbital ATK follows an accomplished career with NASA, during which he flew as a mission specialist on three Space Shuttle flights and spent time on the International Space Station, logging 228 days in space, including nine spacewalks.
Posted 2018-03-15
Peter Quinones reported the following regarding a reunion within a reunion that took place when the Class of '87 swimming and diving team took the opportunity to reconnect: "Dinner and reminiscing Friday night at the home of Bob Kirchner and his wife, Natalie Wittner Kirchner (Russell Sage), was attended by Armen Pogharian, Hans Foerster, Eric Pearl, Ralph Krempl, and Sebastian (Sam) Pascarelle. Tony Sarrack had to leave before dinner and Tom Belletete and Deb Cherniwchan Belletete joined the festivities the next day. Jeanne DeBonis (nee Carboni) was a last-minute scratch. While visiting the Robison Pool on Saturday, they fortuitously ran into former Big Red Swarm and old friend Bob Keyes. Bob and the team have started making plans for the 100th anniversary of the swim team, occurring in 2018. If you were on the swimming or diving team at RPI in the last 100 years, please reach out to make sure you are included."
Posted 2018-03-15