1988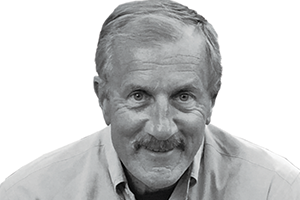 Gary F. Borla, MBA, worked during the "crunch" summer 2020 period for the U.S. Census Bureau. The Census was scheduled to begin on April 1, 2020, but field operations for the 2020 census were pushed back because of precautions to prevent the spread of COVID-19. After leading his Connecticut team to an earlier than expected finish, Gary assisted the Census efforts in several other states. The coronavirus pandemic was ongoing during the six-month period Gary was involved, making personal contact with residents much more difficult. Gary proposed a flexible contact option for his jurisdiction which allowed the teams to adjust their schedules to respond to the ongoing intelligence gathered regarding resident and census enumerator availability. Intelligence gathering was enhanced by Gary's development and implementation of the Residential Intelligence Gathering Group Effort Design. When the scheduling issues resulting from the pandemic were fully realized, the data collection period needed to be expanded. It was, however, shortened by four months at the President's order. A retired Eversource executive, Gary has a long and deep history of volunteerism, having twice received his employer's "Volunteer of the Year" award. Gary is currently working on another nonfiction book; working title is My Life as a Paperboy.
Posted 2023-03-24
Robert Lopez was awarded the National Council of Architectural Registration Board's (NCARB) highest honor, the President's Medal for Distinguished Service. He was recognized at the organization's 2021 Annual Business Meeting for his commitment to architectural regulation and NCARB's mission to protect the public's health, safety, and welfare.
Posted 2021-09-29
Marcy Dreimiller is vice president of human resources for Saratoga Hospital. She has been with the hospital since 2009, most recently as associate vice president of human resources.
Posted 2021-09-29
George Pastrana is president, chief executive officer, and board member for Living Greens Farm, one of the largest vertical, indoor aeroponic farms in the United States, providing year-round fresh salad greens, bagged salad kits, microgreens, and herbs.
Posted 2021-09-29
Steven T. Rogers was appointed vice president of business development for Gamma Aerospace, a specialized, end-to-end provider of engineered airframe and flight components for leading original equipment manufacturers and Tier I suppliers in the aerospace and defense industries. Steven brings more than 35 years' broad jet engine and rotorcraft industry experience to his new role.
Posted 2021-09-29
2019 was ironically the best travel year as my travel agency, ABC World Vacations (www.abcworldvacations.com), took on additional consultants and I visited a record number of new countries, bringing my total visited country count to 113. While 2020 has brought my business to a complete halt, I am confident that we will be traveling the world again in the future. — Grace Roth '88; grace@abcworldvacations
Posted 2021-02-26
Nancy Aronson was a computer science major at Rensselaer, and has always been both an artist and packrat. She merged those two interests together by opening a curiosity shoppe with her husband, where they sell all kinds of vintage and fun items, antiques, and handcrafted one-of-a-kind items.
Posted 2021-02-26
Derek J. Goldberg, co-owner of Peak Power & Mfg. Inc., teamed with the Easy Field Corporation to design, manufacture, and sell over 30 facemask-making machines in the first half of 2020, which are producing over a half-billion face masks this year. www.OurMaskHelps.com
Posted 2021-02-26
Ravi Ravichandran has been named vice president and chief technology officer (CTO) for the Intelligence & Security sector at BAE Systems Inc. As CTO, he drives the development, integration, and transition of next-generation solutions that advance the company's current programs and future technology pursuits. With 25-plus years focusing on technology innovation, prototype development, and product transition to franchise programs, his work has been granted patents and featured in books and academic journals. He has received many awards from BAE Systems and was selected as Technology Solutions "Entrepreneur of the Year" in 2012.
Posted 2021-02-26
Chris Zajda recently merged his company Perrone & Zajda Engineers with a larger firm and he is now vice president and one of the partners at RZ Design Associates Inc. in Rocky Hill, Conn. They are one of the area's leading consulting engineering firms, providing HVAC and structural engineering services. For 10-plus years, he has been an active member of the Connecticut Division of Emergency Management and Homeland Security Urban Search and Rescue Task Force One.
Posted 2021-02-26
Kris Provenzano is looking back at an almost 30-year career with the U.S. National Park Service. Having worked at parks from the Bering Sea to the Atlantic Ocean, she is currently managing the design and construction of the $300 million-plus water and wastewater system modernization program at the Grand Canyon. She thanks RPI for the education that got her there!
Posted 2021-02-26
Engineering
Brian Stevens (M.S. ECSE) has joined the board of directors of Nutanix, a global leader in cloud software and hyperconverged infrastructure solutions. He most recently served as chief technology officer (CTO) of Google Cloud, where he was responsible for leading the technology vision for Google's public cloud offering. Prior to that, he was executive vice president and CTO at Red Hat, responsible for all engineering strategy and execution at the open source software company. He also served as CTO of Mission Critical Linux, and spent more than 14 years working at Digital Equipment Corp. as a senior architect.
Posted 2020-05-20
Business
Joyce Jarrett (MBA) has recently become chief financial officer for the Nash-Rocky Mount Public School District in Nashville, N.C. Most recently, she was the manager of business affairs at the Center for Great Public Schools at the National Education Association in Washington, D.C. Prior to that, she was the assistant finance director in finance and administration for George Washington University School of Business. For much of her career, Jarrett worked as the associate executive director for fiscal affairs and operation and as the manager of business affairs for the NC Association of Educators in Raleigh.
Posted 2020-05-20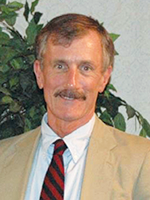 Business
Gary Borla (MBA & three M.S. degrees) was recognized by the Boston Symphony Orchestra (BSO) for 30 years of volunteer service to the symphony. He has served in many capacities including customer relations, marketing, membership, and information technology. Borla began his service at Tanglewood, the BSO's summer home in Lenox, Mass., in 1990 when he collaborated on the development of the first computerized database of thousands of volunteers who are involved with the BSO. Throughout an engineering career and with a passion for the arts (sculpting in particular), Borla made sure that his life was full of art and music of all kinds.
Posted 2020-05-20
Elisa Barney (B.S., M.S., Ph.D.), now approaching her 20th anniversary as a professor at Boise State University, gave a TEDx talk, "How digital technology helps solve mysteries in the humanities." We know that engineers make many things in our daily lives from computers to power grids. They also do many humanitarian projects.  

There is another less known side: Digital Humanities — using computers and technol-ogy to help further the study of the humanities such as art, literature, and history. Elisa shares stories of how computers can be used to help further knowledge in history, literature, and art. There is much more to this story than just building a webpage. You can watch this talk by going to YouTube.com and searching "Elisa Barney TEDxBoise."
Posted 2019-10-01
Engineering
Carrie (Hansen) Kinnison (E.E.) is the newly published author of GlobeWandering on a Budget: Travel Tips for Grown-ups, which is available on Amazon and Barnes & Noble. Filled with decades of experience, interjected with personal travel accounts, and written with a touch of humor, this book offers the keys to comfortable and rewarding GlobeWandering on a modest budget.
Posted 2019-10-01
Business
Niels Steenstrup (Mgmt) joined PASSUR Aerospace Inc. as chief commercial officer, a new position in the company. Following PASSUR's mission to grow global airspace capacity without adding infrastructure, his focus is to build on existing business and rapidly expand the global network of customers to provide PASSUR's solutions to the benefit of airlines, airports, and air navigation service providers everywhere.
Posted 2019-10-01
Architecture
John Tobin (M.Arch) has joined SMRT Architects & Engineers as office director for the firm's New York office. Before that, he was vice president of delivery and innovation at EYP, where he held technical and executive positions for over a decade. John, who had previously taught architecture at RPI for ten years, currently serves on the NY State Board of Architecture and the Lean Construction Institute, Albany COP. He is a frequent writer and speaker on advanced delivery topics, including disruptive innovation, building information modeling, integrated project delivery, and the application of data for building design.
Posted 2019-10-01
Business
Donna Perkett (MBA) has joined the Vermont Federal Credit Union as the new chief operating officer with over 30 years of banking experience, most recently as executive vice president of retail banking for Arrow Financial Corp., where she oversaw 225 staff members, 40 branch locations, and was responsible for marketing, business development, and municipal banking. Prior to that, Donna had been senior vice president at Bank of America, where she was responsible for distribution, strategy, and planning for 14 retail bank locations.
Posted 2019-10-01
Grace (Vitagliano) Roth writes: I missed our 30th Reunion this past fall due to being out of the country, as this has been a very extensive travel year for me, with notable trips to Poland; Ukraine; Iceland, Greenland, and Norway; Brazil, Argentina, and Uruguay; and Egypt. I'll be visiting my 100th country next year. Thankfully, as long as I have an internet connection, I can work while on the road. My traveling is enjoyable and has helped my travel agency, ABC World Vacations, grow by my having firsthand knowledge of many of the places I send clients. I'm off to my next adventure, so keep in touch!
Posted 2019-03-10
Peter Emmi was named a partner in the Global Corporate Group of the law firm Reed Smith. He has extensive experience representing clients in diverse industries, including internet technology, health care, medical device, biotech, media, and virtual reality, and is a former engineer and manager at IBM. He earned his J.D. from Pace Law School in 2004.  
Posted 2019-03-10
Business
Ken Grey (MBA) has been made the senior vice president of Marshall & Sterling Insurance in their Leeds, N.Y., office. He began his insurance career in 1978 with St. Paul Companies as a commercial lines underwriter. Grey is also an adjunct instructor at Hudson Valley Community College in Troy.
Posted 2019-03-10
Engineering
Micaela Bulich (M.S. EE), former vice president global supply chain for GE Renewable Energy's $8 billion Onshore Wind business, has been engaged as operative adviser to the investment firm Clayton, Dubilier & Rice. Prior to her multiple previous positions within GE, she worked 10 years at DuPont in supply chain and engineering roles. Bulich is the executive co-creator of GE's Women in Supply Chain effort and is on the advisory board of AWESOME, an organization focused on advancing women in supply chain leadership.
Posted 2019-03-10
Nancy Aronson (CompSci) has been honored as a Rising Star by P.O.W.E.R. (Professional Organization of Women of Excellence Recognized) for her outstanding contributions and achievements in the field of financial services. Aronson has been a technical specialist with the Federal Reserve Bank of NY on and off since 1989 specializing in information technology and software development. She is also the owner of Iggie's Curiosity Shoppe in Midland Park, N.J., and sells her own art/jewelry on her website www.nekadesigns.net.
Posted 2019-03-10
Science
Flint Lane (CompSci) has been appointed to the board of directors of Bento for Business, a leading provider of financial management solutions for small and midsize businesses. Lane, founder and CEO of NJ-based Billtrust, has been named one of the 25 Most Influential Financial Operations Professionals by the Institute of Financial Operations (IFO) and recognized as the Ernst & Young Entrepreneur of the Year. He was also named 2017 Technology CEO of the Year by the Greater Philadelphia Alliance for Capital and Technologies.
Posted 2019-03-10
Gary Borla, who earned multiple master's degrees from RPI, recently retired after a 35-year career at Eversource Energy/Northeast Utilities. During his tenure there, he held positions of increasing authority and responsibility in engineering, account management, conservation and load management, and customer and asset management. Since his retirement, he joined his family's energy business. He has also spent time visiting his paternal family roots in Italy, and planned to visit maternal roots in Ireland during summer 2018. 
Posted 2018-10-10
Engineering
Mike Peralta (EnvE) has been named executive vice president, Central Sales Operations, for Criteo, S.A., where he will oversee the central sales team to drive forward revenue operations and demand for Criteo's newly launched products, including Criteo Audience Match and Criteo Customer Acquisition. Prior to this position, Peralta was president and CEO of AudienceScience. Previously he held numerous executive positions in the U.S., Europe, and Asia, including roles as the CRO of MediaMath, COO of Magnetic, CRO of Tumri, and an SVP at AOL and Advertising.com.
Posted 2018-10-10
Engineering
Raffi Garabedian (EE) has been named an outside director of Covalent Metrology to assist in its mission to create an enabling and democratizing one-stop-shop for rapid, diverse, high-quality metrology and characterization data and advice. He currently works as chief technology officer of First Solar Inc. and has held that position since May 2012. He joined First Solar in 2008 as director of disruptive technologies and served as its vice president of Advanced Technologies since 2010. Previously, he had founded Touchdown Technologies Inc. and served as its CEO. He worked in the semiconductor and microelectromechanical systems (MEMS) industries for over 15 years developing new products ranging from automotive sensors to telecommunications switching systems. He holds 20 issued patents.
Posted 2018-10-10
Engineering
George Pastrana (BME) has been named the new president and chief operating officer for Dogfish Head Craft Brewery. He transitions there after working at ACH Food Companies for six years as the chief marketing officer and vice president of marketing and innovation.
Posted 2018-10-10
Grace Vitagliano Roth writes in to say: "My travels have been more extensive than usual this year, with cruises to the Caribbean, Cuba, and along the Danube River (Germany/Austria/Slovakia/Czech Republic) and land visits to Italy, Southeast Asia (Thailand/Vietnam/Cambodia—including a Mekong River cruise portion) and Spain/Andorra. We live in a wonderfully varied world, and I'm very lucky to not only explore it but also share it with my travel clients!"
Posted 2018-03-15
Michael Bahtiarian has been hired by the acoustical consulting firm Acentech as a principal consultant in the Noise and Vibration Group. He has over 32 years of experience in the design of noise control treatments such as barriers, enclosures, damping, and vibration isolation.
Posted 2018-03-15
Business
Alphonse Lariviere, MBA '88, has been appointed president of Kaman Corp.'s Distribution Group. He has served in various roles with Kaman since 2004, most recently as senior VP, finance and administration, distribution segment. Prior to his arrival at Kaman, Alphonse served as VP of global shared services at Garlock Sealing Technologies, and VP of finance with Goodrich Pump & Engine Controls.
Posted 2018-03-15
Robert Lopez has been named as a 2017 recipient of the Council of Landscape Architectural Registration Boards' Presidential Recognition Award for leadership shown within the Member Board Executive community. Executive secretary to the New York State Boards for Architecture and Landscape Architecture within the NYS Education Department's Office of the Professions, Robert is also a registered architect in New York.
Posted 2018-03-15
Business
Suzanne (Cano) Meeker (B.S., MgmtEng, MBA) reports that she continues to stay in close touch with her Phi Sigma Sigma (Gamma Theta chapter) sisters. In September 2017, eight sisters from seven states rented a house on Lake George for a fantastic girls weekend. The youngest of the group had turned 50, so they wore custom T-shirts that said "50 years, sisters forever," went apple-picking, enjoyed a wine-tasting, and painted wine glasses. They shared stories and laughs, and made new memories. Between them, they have 17 children, some of whom have graduated college and others who are starting the search process, while some are still in middle school. Experiences on campus brought these women together and their values as sorority sisters have kept them together through the years.

Attending were Stephanie Zane Taylor '87, Lorraine MacLean Schomber '88, Tracey Tocher '85, Suzanne Cano Meeker '88, Diana Koblanski Crossley '86, Dawn Hammond Boyle '87, Teresa Ciccimarra Schuele '87, and Gwen Bird Bottomley '87.
Posted 2018-03-15