1993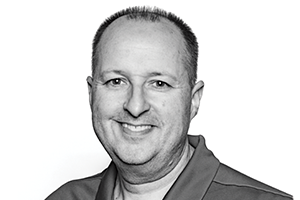 Chuck Waddington has been the head volleyball coach at D-II Angelo State University (Texas) since 2008. In the spring of 2021, his team won the AVCA Division II National Championship held in Dallas. The fall 2021 team won their third straight Lone Star Conference Championship and advanced to their 10th straight NCAA Tourney. They finished the season 24-5 and ranked #13 in the nation.
Posted 2023-03-24
Bob Land is now the president and general manager USA of Berlin Brands Group, the second largest Amazon roll-up company in the world with more than $1.5 billion in private equity funding. They are hiring for more than 100 roles, with special preference going to RPI students and alums.
Posted 2023-03-24
Trevor Nicholas joined Induron Protective Coatings as a senior chemist. He will be responsible for supporting Induron's portfolio of paint products in the lab, the plant, and the field.
Posted 2021-09-29
Joseph Ritchie is head of diversity and inclusion, and managing director of business development at Tishman Speyer. Previously, he was vice president for development at Brandywine Realty Trust. "I very much look forward to working to take concrete, measurable action to address the historical inequities and structural impediments that have prevented a more diverse industry," he says.
Posted 2021-09-29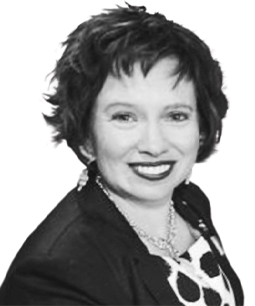 Lisa Danielson is the new director of the Center for Space and Earth Science at Los Alamos National Laboratory. She is NASA's program manager for Discovery Science and New Missions at Los Alamos. She worked for 15 years at NASA's Johnson Space Center as head of basic and applied research in the Department of Science and Exploration.
Posted 2021-09-29
Engineering
Jennifer (Ocif) Love is a teaching professor at Northeastern University in Boston, in the College of Engineering, where she teaches and advises undergraduate and graduate engineering students. She has been a faculty member at Northeastern since 2006. Jen lives in Marshfield, Mass., near the beach with her husband Ricker Love and their two children, Cooper, born in 2006, and Kailyn, born in 2008, where she also volunteers as a STEM K-12 educator. Jen's website is www.coe.neu.edu/~jlove. Jen is currently working on a doctorate in education at Northeastern.
Posted 2020-05-21
Humanities, Arts, and Social Sciences
Keisuke Hoashi is an actor. His recent appearances include Bob's Burgers, Better Things, The Detour, Marvel's Runaways, General Hospital, and Hawaii Five-0. He has had commercial bookings for Hershey's and TD Ameritrade, and has upcoming guest starring roles in two shows on HBO, an animated series on Hulu, two gigantic video games, and a major motion picture from A24 studio!
Posted 2020-05-21
Brad Crews has been announced by CNH Industrial N.V. as the brand president of Case IH, one of the company's global agricultural brands. CNH Industrial N.V. is a global leader in the capital goods sector with established industrial experience, a wide range of products, and a worldwide presence.
Posted 2019-10-01
Derek Noble, AIA, LEED AP, has been named by Shepley Bulfinch as a principal to the firm. Derek contributes more than 25 years of design experience in architectural and interior design, space programming and planning, site design, and construction methodology to his new role at Shepley Bulfinch.
Posted 2019-10-01
Engineering
Todd Shackett was named president of Southern Union State Community College in Alabama. He has two master's degrees from Rensselaer, one in mechanical engineering and one in management.
Posted 2019-03-10
Michael Picard was named chief financial officer at SWBR, an architectural and design firm based in Rochester, N.Y. 
Posted 2019-03-10
Dan Couto is the chief technical officer of Vedanta Biosciences, a Cambridge, Mass., biotech company developing new therapeutics from live gut bacterial "microbiome." 
Posted 2019-03-10
Kevin Hunt, M.S. '93, Ph.D. '03, was presented Goldey-Beacom College's Annual Excellence in Teaching Award. Kevin is assistant professor of English and humanities and chair of the Arts and Sciences Department, and his students say he takes the time to get to know each one of them and finds fun ways to keep them focused. Known for developing new programs, Kevin was an original architect of the college's academic boot camp program taught each summer for potential students.
Posted 2018-10-10
Mike Cirillo has been named president of myMatrixx, an Express Scripts company, as announced by Express Scripts Holding Co. Mike has more than 25 years of leadership experience in worker's compensation, claims management, and pharmacy. Most recently, he served as president of Specialty Solutions Rx, where he helped deliver cost-reduction solutions to national accounts and payers by enabling better patient outcomes.
Posted 2018-10-10
Randy Mitchelson, vice president of marketing and sales, joined iPM founders Mark Pace and Albert Arguelles to accept the award, which honors local business and nonprofit organizations, when iPartnerMedia was named Start Up of the Year by the Lee County (Fla.) Economic Development and Horizon Council at the annual Industry Appreciation Awards.
Posted 2018-10-10
Keisuke Hoashi was invited by Dean Mary Simoni of RPI's School of Humanities, Arts, and Social Sciences to speak at the HASS commencement on May 18, 2018. He has an update of film and TV roles that have been booked recently, and aired in the last year or so: Law & Order True Crime (NBC), StartUp (Crackle Network), Will & Grace (NBC), Adam Ruins Everything (animated series), Most Likely to ... (ABC), Ghosts of Tsushima (Sony Playstation), The Detour (TBS), Big Little Lies (HBO), and Brockmire (IFC), a comedy series starring Hank Azaria.
Posted 2018-10-10
Jason Kinslow joined the HKA Advisory Group as principal. He has more than 20 years of experience leading companies in performance improvement and strategic initiatives in the U.S., Canada, UK, Netherlands, South Africa, India, Australia, and New Zealand, and has managed over 80 energy projects ranging from small engagements to large, multi-year global assignments. Prior to joining HKA, Jason led IBM's North American Energy and Utilities AMI Group.
Posted 2018-03-15
Col. Robert Lyman has been honored with the 2017 Military Leadership Award from the Association of Defense Communities for excellence in building and sustaining innovative community-military partnerships at Joint Base Charleston and for an active commitment to outreach with local and state stakeholders. Robert, who was the commander of the 628th Air Base Wing and Joint Base Charleston until this past July 6, is now director of communications for Joint Special Operations Command at Fort Bragg, N.C.
Posted 2018-03-15