1995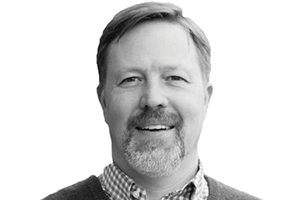 Mark Dresser, M.S. '95, was elected as president of the American Society for Clinical Pharmacology and Therapeutics, the oldest and largest scientific and medical professional society focused on translational science and clinical pharmacology. Mark is the first openly LGBTQ+ president in the society's 122-year history. An active member of ASCPT since 2010, Mark is senior vice president, biomarker sciences and clinical pharmacology, at Gilead Sciences Inc., adjunct professor at the University of California San Francisco, and an advocate for LGBTQ+ equality in science, technology, engineering, and math (STEM).
Posted 2023-03-24
Chuck Taylor is the deputy director, Naval Nuclear Propulsion Program (NNPP). Also known as Naval Reactors, the NNPP is a joint Department of the Navy and Department of Energy agency responsible for the nuclear reactors that power the U. S. Navy's aircraft carrier and submarine fleets. Chuck is the senior civilian for the program, which is headquartered in Washington, D.C. He was also the recipient of a Presidential Rank Award in 2018 at the Distinguished Executive level. Chuck lives in Maryland with his wife, Shannon, and four children.
Posted 2023-03-24
Gary Lynn, '95 Ph.D., is a professor at Stevens Institute of Technology. In 2021, he entered a graduate student team from Stevens in the inaugural Global Scaling Challenge hosted by the University of New Mexico that included 17 graduate, undergraduate, and Ph.D. teams from India, Austria, England, and the U.S. He mentored the team through the three-day virtual challenge, creating strategies for three real-world biological companies hoping to expand or otherwise scale up their operations. Gary's team won three first-place prizes including the grand prize in late April, sharing $20,000 in prize money.
Posted 2023-03-24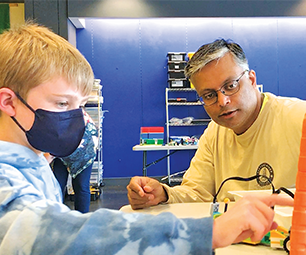 Called "Mr. LEGO" by his students as young as 5 years old, Paras Patani was chosen for his unique LEGO teaching expertise to participate in the popular television show LEGO Masters. Paras is the founder of NextGen Smarty Pants, based in Canton, Connecticut, which uses LEGO bricks for STEAM education for classes in robotics, coding, and engineering. About 4,000 students across the Northeast have successfully implemented the NextGen Smarty Pants curriculum.  Paras was among only a handful of contestants recruited by the show, which debuted June 1, 2021, out of about 25,000 applicants. He and his teammate were sequestered in a secluded Atlanta hotel for more than a month during the filming of the 12-episode season. They named their team "The Science Alliance."  "We're teaching kids how to apply the math skills they learn in class every day in a fun and engaging way, often with LEGO bricks," Paras says. "Our mission is to inspire our students' sense of curiosity and foster their enthusiasm to want to learn more." Paras, an engineer, says the U.S. spends about $40 billion annually on STEM education, primarily on ed-tech, but not on how to teach the students. "As a country, we're still 43rd in math and 29th in science in the world. Throwing money into more ed-tech just isn't working. What's needed is true, high-quality, hands-on education," Paras says.
Posted 2021-09-29
Jamie Williams joined CoolSys as chief information and technology officer. CoolSys is the parent of market-leading refrigeration and HVAC companies nationwide. Jamie will be responsible for developing and executing the CoolSys information technology vision and strategy.
Posted 2021-09-29
Sean Petersen joined Wellington Management, one of the world's largest independent investment management firms, as a senior investor focused on private market sustainable investing. He joins Wellington from AI Fund, an early-stage venture capital fund, where he served as a general partner.
Posted 2021-09-29
Clayton Diamond is executive director and general counsel of the American Pilots' Association.
Posted 2021-09-29
Tim Spadafore is the senior vice president of consulting services at CGI. Headquartered in Montreal, CGI offers enterprise resource planning solutions.
Posted 2021-09-29
Ken Karklin is chief operations officer at AeroVironment, a global leader in unmanned aircraft systems.
Posted 2021-09-29
Julie Berry, author of children's and young adult books and winner of several national book awards, purchased The Book Shoppe in Medina, New York, and is reinventing the store as The Author's Note.
Posted 2021-09-29
I am writing from Djibouti, Africa, where I am deployed for a year as a captain in the U.S. Navy, honored to have been selected by RADM Luscher, Commander Navy Reserve Forces Command, to serve as chief of staff for the Combined Joint Task Force Horn of Africa. — Michael@Vanpoots.com
Posted 2021-02-26
Eric Perardi is lead developer for the new 240,000-square-foot ice hockey sports facility in Cedar Park, Texas, named the Crossover.
Posted 2021-02-26
Todd Koelmel is a cover artist for a monthly issue of Chronogram.
Posted 2021-02-26
Gina Hayduk was appointed to the grant-funded position of government contracting coordinator for the small business development center at Mohawk Valley Community College.
Posted 2021-02-26
Business
Mark George was appointed executive vice president and chief financial officer for Norfolk Southern.
Posted 2020-05-21
Business
John Stone was appointed president of Strategic Construction Solutions.
Posted 2020-05-21
Business
Kevin Merritt was appointed managing director, director of equity research, at Wedbush Securities.
Posted 2020-05-21
Business
James Romano was appointed vice president, corporate risk officer, at The MEMIC Group in Portland, Maine.
Posted 2020-05-21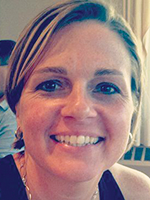 Engineering
Susan Bator has been promoted to senior consultant at GZA GeoEnvironmental Inc., where she is an environmental consultant with an emphasis on hydrogeology and remediation. She is also the co-chair of GZA's internal Professional Technical Conference, and a member of the National Groundwater Association and the Licensed Site Professionals Association.
Posted 2020-05-21
Engineering
Anil Goyal ('95/'96, M.S./Ph.D. DSES) is now the executive vice president of operations at Black Book, where he oversees a team of editors and data scientists.
Posted 2019-10-01
Engineering
Stephen Smith (B.S. EE) has been elected president of the Hudson River Sloop Clearwater's board of directors.
Posted 2019-10-01
Bill Johnson will spend the next year as a visiting professor and Fulbright Scholar at the Vienna University of Economics and Business in Vienna, Austria. Drop Bill a line!
Posted 2019-10-01
Michael Van Poots writes: "It was an all-RPI final at the annual Northstrat Inc. ping-pong tournament in Sterling, Va. Joe Tosh (B.S. EE) and Tom Burkat ('92/'93, B.S./M.Eng. EE) put misspent hours of freshman dorm and Union game room time to good use as they climbed the ladder to square off. Defense (and youth) wins championships — Joe reigned victorious in this marathon match. Both are engineers at Northstrat, an employee-owned corporation co-founded by Tom, providing strategic IT solutions to U.S. government agencies in the Washington, D.C., area."
Posted 2019-10-01
Edward Kokoszka was appointed vice president, Global Sales & Marketing, for TRUEAERO Asset Management.
Posted 2019-03-10
Dan Dalessio was appointed to lead the Product Development Engineering Group at Butler Automatic. 
Posted 2019-03-10
Mario Zuchovicki was named senior vice president of operations for Long Island-based BJG Electronics Inc.
Posted 2019-03-10
Tom Kirby, who in high school earned all-conference honors three times in basketball and baseball, was elected to the Rockville High Athletic Hall of Fame.
Posted 2019-03-10
Andria Zou was appointed to the role of vice president, business development and sales, at NVXL, a compute acceleration startup. Most recently she was the director of data center sales at Xilinx. 
Posted 2019-03-10
John Milne, the Neil and Karen Bonke Associate Professor of Engineering Management at Clarkson University, was elected a fellow of the Institute for Operations Research and the Management Sciences (INFORMS).
Posted 2019-03-10
Al Zytowski writes that he is back in school again. He is attending the National Defense University's Eisenhower School of National Security and Resource Strategy and says it's fun being back in a learning environment and with some great peers.
Posted 2019-03-10
David Szczesniak was honored in the technical community as a technical fellow at Leidos Inc. for advancements in cyber solutions and innovation. 
Posted 2019-03-10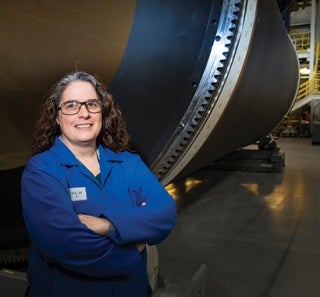 Deb Ocejo was bitten by the space bug growing up watching space shuttle launches on TV. At Rensselaer, she was part of a team that designed an unmanned helicopter. After pursuing graduate studies at Georgia Tech, she worked for Boeing, Pratt & Whitney, and then Orbital, where she worked on the Pegasus Rocket. That sealed her destiny as a rocket scientist. Today, Ocejo is chief engineer for the Common Boost State (CBS) rocket motors at Orbital ATK.
Posted 2018-10-10
Lt. Col. Joshua Green was the keynote speaker at the Foxboro High School annual Veteran's Day service.
Posted 2018-10-10
Douglas Hembdt was selected for the Navy Meritorious Service Award at Naval Undersea Warfare Center Division Newport for his exceptional record of process improvement and workforce development
Posted 2018-10-10
Bill Garbati was appointed regional director, business development, of Ameresco's U.S. East Region Sales Organization.
Posted 2018-10-10
Tim Fiore was appointed chief procurement officer at Ryder Systems Inc. 
Posted 2018-10-10
Kaan Aslansan was named managing director with the corporate transformation services practice at the Alvarez & Marsal firm.
Posted 2018-10-10
Victor Avelar wrote a white paper on cost benefits for Micro Data Center Deployments as the director and senior research analyst at Schneider Electric's Data Center Science Center.
Posted 2018-03-15
Somesh Kasibhatla has joined First Tennessee Bank as senior vice president and director of treasury management products. 
Posted 2018-03-15