1998
Henry Wong is "stoked" to discover that the U.S. Patent Trademark Office has issued his fourth patent — Stylus and Position CalculationMethod (Patent Number 11,119,589) — from his invention disclosure at Wacom.
Posted 2023-03-24
Victor Larson has been promoted to chief technical officer for VirnetX Holding Corporation, an Internet security software and technology company. He is a co-inventor of the VirnetX technologies.
Posted 2023-03-24
Rohan Kelkar has been named executive vice-president of Schneider Electric's Power Products global business Schneider Electric. Rohan will drive the division's electrical distribution transformation business and develop innovative solutions, delivering more connected, and circular products to the market.
Posted 2023-03-24
Kevin W. Martin is chief executive officer of Cadence Aerospace's Engines Systems Segment. Cadence is a provider of highly complex aerospace components and assemblies to commercial and defense customers. He also continues in his position as Cadence's chief information officer.
Posted 2021-09-29
Suvrat Joshi is chief product officer at logistics software-as-a-service platform FarEye. He has more than 20 years of experience in product leadership roles at Yahoo!, Amazon, Microsoft, Facebook, and Dropbox.
Posted 2021-09-29
Eileen Cavanaugh has joined Franklin Energy and AM Conservation Group, a leading demand-side management firm in the utility industry, as chief financial officer. Prior to her new role, she had a 30-year career at GE, most recently as chief financial officer of global operations.
Posted 2021-09-29
Tracy Mack-Askew has been appointed chief engineer of chassis and vocational engineering for Daimler Trucks North America (DTNA). She will lead the development of solutions for DTNA customers in diesel powertrain technologies and support the transition to electrical propulsion solutions in chassis and vocational products. She has over 20 years' automotive manufacturing experience and joined DTNA in 2014 as the vice president of engineering at Thomas Built Buses. She also has been named to the Columbia Banking System board of directors, and was recently elected to the RAA Board of Trustees.
Posted 2021-09-29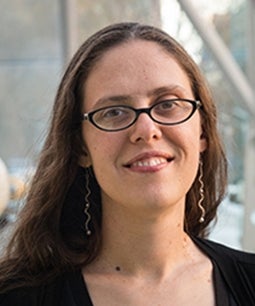 In June, international headlines reported evidence of what could be the first light ever detected from a black hole merger. Previously thought impossible due to the nature of black holes, the discovery was reported by Saavik Ford '98, professor at Borough of Manhattan Community College, and her colleague, Professor Barry McKernan. When two black holes spiral around each other and ultimately collide, they send out ripples in space and time called gravitational waves. Because black holes do not give off light, these events are not expected to shine with any light waves, or electromagnetic radiation — but Ford and McKernan theorized about ways in which a black hole merger might explode with light. Learn more. 
Posted 2021-03-16
Mark Vertucci has joined Fuss & O'Neill as a new owner. Mark leads the Traffic Department in the company's Manchester, Conn., headquarters, which hosts one of the largest traffic and transportation consultant groups in Connecticut. As an owner, Mark will help shape the future and direction of the New England firm. Mark started his career as an intern with the firm in 1997. He is a registered professional engineer in Connecticut, Rhode Island, Massachusetts, and New York. Mark also holds the certification of Professional Traffic Operations Engineer.
Posted 2021-02-26
Engineering
Liz (Dunn) Hanson has been promoted to Air Force colonel. Her two sons, Michael and Andrew, and her daughter Catherine pinned on her new rank during a ceremony at the Pentagon. Liz previously served as commander of the 517th Airlift Squadron of the 3rd Wing at Joint Base Elmendorf-Richardson, Alaska. As a pilot, she has logged over 3,300 flight hours, including 578 hours of combat time in Iraq and Afghanistan.
Posted 2020-05-21
Engineering
First Horizon National Corp. recently appointed Patrick Kelly senior vice president, chief digital banking officer, on its digital banking and marketing leadership team.
Posted 2020-05-21
Science
Dr. Michelle Barhaghi has joined the Premier Women's team at Delta County Memorial Hospital. Michelle is an obstetrician and gynecologist and is double certified in integrative medicine. After attending medical school at Mount Sinai Medical School in New York, and completing her residency in Washington, D.C., Michelle worked in New Zealand, South Africa, Nigeria, and Los Angeles.
Posted 2020-05-21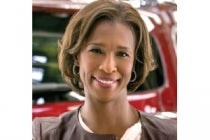 Alicia Boler Davis '98 was named vice president, global customer fulfillment, at Amazon, where she oversees a worldwide network of more than 175 fulfillment centers across 16 countries. The former executive vice president of global manufacturing for General Motors, Boler Davis was named one of the most powerful female engineers in 2018 by Business Insider.
Posted 2019-10-03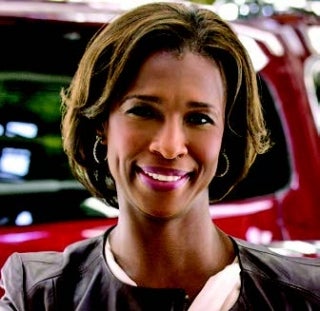 Alicia Boler Davis '98 was named vice president, global customer fulfillment, at Amazon, where she oversees a worldwide network of more than 175 fulfillment centers across 16 countries. The former executive vice president of global manufacturing for General Motors, Boler Davis was named one of the most powerful female engineers in 2018 by Business Insider.
Posted 2019-10-01
Christie Arlotta writes, "I've never dropped a line for an update in the alumni magazine before, but figured today would be a great day to fix that." She left engineering in 2013 to run Karma Cat + Zen Dog Rescue Society, the animal rescue organization that she started in 2010. Christie says, "We are based out of Milltown, N.J., and we are celebrating the one-year anniversary of opening our very own cat-only adoption center on Main Street. We just recently adopted out our 1,300th animal!" See more on Christie's website.
Posted 2019-10-01
Elyse (Johnson) Santic joined Google in June. She is working in New York as a real estate project executive on the real estate and workplace services team.
Posted 2019-10-01
Wil LaBar is helping to create technology jobs in Lafayette, La., as a vice president at CGI. With 100 job openings for software developers right now, Wil says the company's rapid growth will reach 800 employees by 2024.
Posted 2019-10-01
Kevin W. Martin has been appointed chief information officer by Cadence Aerospace. Most recently, Kevin was associate director of military engines business development at Pratt & Whitney.
Posted 2019-10-01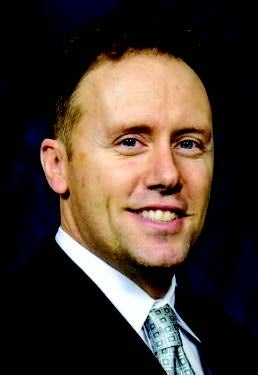 Eric Van De Wal has been named senior vice president of sales and marketing at Massimo Zanetti Beverage USA. His responsibilities will include executing plans to grow the company's role in the coffee industry.
Posted 2019-10-01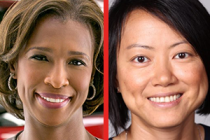 Two of the 39 most powerful female engineers selected by Business Insider in 2018 were Rensselaer Class of '98 alumnae. Alicia Boler Davis, executive vice president, global manufacturing, at GM, was second on the list, and Joy Chik, corporate vice president for Microsoft's Identity division of its Cloud Enterprise Group, was 15th.
Posted 2019-03-15
Laura (Ferran) Rose writes about parent advocacy and green living and is the founder of the Vibrational Awareness Center of Rockland County.
Posted 2019-03-10
Jeff Snopkowski was recently promoted to director of production engineering at Rochester Precision Optics, where he has been since 2015. 
Posted 2019-03-10
In 1997, Ajit Prabhu co-founded QuEST Global, an engineering services company, which has since grown to a $600 million business employing 10,000 engineers in 13 countries. Currently located in Singapore, Ajit plans to relocate to Bengaluru, India, in 2020 to be closer to what he describes as a "core region" for his company from a leadership development standpoint. 
Posted 2019-03-10
After spending 11 years as dean of the Business School for Innovation and Entrepreneurship at the Ana G. Mendez University System in Puerto Rico, Maritza Espina has been named dean of the College of Business at St. Ambrose University.
Posted 2019-03-10
Allegra da Silva joined the engineering and construction firm Brown and Caldwell as regional water reuse leader. She was previously water reuse practice leader, Rocky Mountain region, for Stantec. She earned her B.S. in chemical engineering at Rensselaer, and M.S. and Ph.D. in environmental engineering at Yale.
Posted 2018-10-10
Pinky Weitzman has had an unusual career path for a computer science major. In October, she was named chief digital officer at the American Civil Liberties Union, but she is also a rock violist who has performed with such artists as Belle and Sebastian, Moby, and the acclaimed indie band The Magnetic Fields. Pinky actually spent much of the past year on tour with The Magnetic Fields, including a trip to Melbourne in October to make a guest appearance with Taylor Mac. Pinky is also the former Iowa digital director for Bernie 2016, and the campaign's national digital director called her "one of the greatest digital minds on the campaign" and "easily the most beloved."
Posted 2018-03-15
Lt. Col. Joanna Rentes was appointed commander of the 325th Medical Support Squadron at Tyndall Air Force Base, Fla., where she oversees seven flights managed by highly trained airmen and Team Tyndall members. Through her career, she has had ten assignments, from Alabama to Alaska.
Posted 2018-03-15
CDR Daniel Cochran, USN, following his service as commanding officer of the USS Ronald Reagan (CVN-76), reported to NATO's Joint Air Power Competency Centre in Germany. During his career, he has accumulated over 3,200 flight hours in 32 aircraft and 760 carrier arrested landings.
Posted 2018-03-15