2001
Muthla Al-Sayer, a respected technology leader, has been appointed to the board of directors for Solar Integrated Roofing Corporation, an integrated single-source solar power and roofing systems installation company. She has over 20 years of experience guiding business strategy and creating purpose-built technology solutions.
Posted 2021-09-30
Brian R. Galovich has been appointed senior vice president and chief information officer for industrial gas company Air Products in Lehigh Valley, Pennsylvania.
Posted 2021-09-30
Cynthia Pussinen has been appointed chief technical officer at Spark Therapeutics, a fully integrated commercial gene therapy company dedicated to challenging the inevitability of genetic disease. She has more than 25 years of experience in the biopharma industry, leading teams in manufacturing, quality, supply chain, formulation development, and process sciences.
Posted 2021-09-30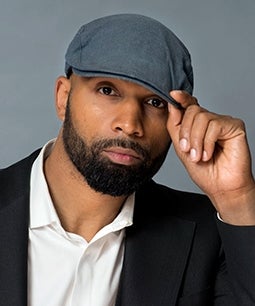 Muta'Ali Muhammad '01, a graduate of the School of Science, directed a documentary that recently appeared on HBO. Yusuf Hawkins: Storm Over Brooklyn takes a closer look at the murder of Yusuf Hawkins in 1989. The film explores both the murder of Hawkins, as well as the subsequent protests for racial justice. "It's an opportunity to show people that any time you think that racism is in the past, you need to rethink it," said Muhammad, who focuses all of his works on "Love, Art, and Activism." He graduated with a bachelor's degree in information technology after serving as president of the Black Students Alliance.Visit the HBO website to access the full documentary. Learn more. 
Posted 2021-03-16
Engineering
Cmdr. Eric Reeves took command of Training Squadron (VT) 86 at a change-of-command ceremony at NAS Pensacola, which trains naval flight officers, in November. He has accumulated more than 2,300 flight hours and 400 arrested landings in the S-3 Viking, EA-6B Prowler, and EA-18G Growler.
Posted 2020-05-21
Science
Adam Goode, a site reliability engineer at Google, was appointed to the Fox Chapel Area school board, in Pittsburgh.
Posted 2020-05-21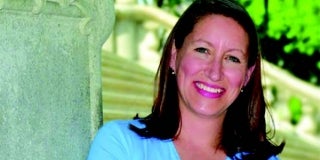 Albany Can Code, a nonprofit founded by Annmarie Lanesey '01, graduated 53 students in May, its largest class yet. Lanesey was named Philanthropist of the Year by the United Way of the Greater Capital Region for founding the program, which trains software developers for entry-level jobs or internships. 
Posted 2019-10-01
Scott Smith founded COBRA Firing Systems in 2009. The company builds fireworks systems that support small, backyard barbecue fireworks shows and local theater shows, as well as large-scale pyromusicals, and pyrotechnics for arena-sized concerts, weddings, and sporting events, etc.
Posted 2019-10-01
Travis McCune, a Naval Undersea Warfare Center Division Newport engineer and former head of Undersea Warfare Mission Engineering, was accepted into the Department of Defense Senior Leader Development Program, a highly competitive program that develops senior civilian leaders to excel in joint, interagency, and multinational environments.
Posted 2019-03-10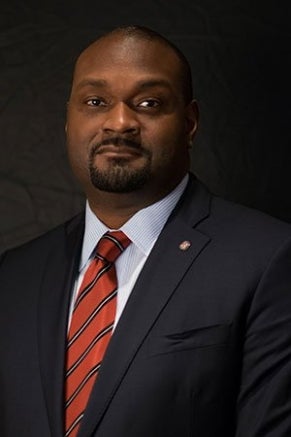 Kareem Muhammad, engineering core senior manager in the Seat & In-Flight Entertainment Connectivity Integration Team at Boeing Commercial Airplanes, was named the 2018 Golden Torch Award Distinguished Engineer of the Year by the National Society of Black Engineers (NSBE).
Posted 2018-10-10
Bill Fioravanti has been named director of economic development for Orange County, N.Y. He served most recently as the Orange County Partnership's director of business attraction and is a former associate executive director of the YMCA of Middletown, and executive director of the Boys & Girls Clubs of Orange and Sullivan Counties.
Posted 2018-10-10
William Chu recently joined Acentech, a Boston-based acoustics consulting firm, as a senior consultant. His expertise ranges from acoustics design and 3-D modeling and simulations, to HVAC noise and vibration control analyses and documentation of LEED acoustical requirements.
Posted 2018-03-15
Roy Richardson joined the Water/Wastewater Group at Barton & Loguidice as a managing engineer. He has worked on a variety of projects involving drinking water distribution systems, including pipe installation, rehabilitation, and replacement, as well as booster pump stations, pressure reducing systems, chemical systems, and storage tanks.
Posted 2018-03-15