2015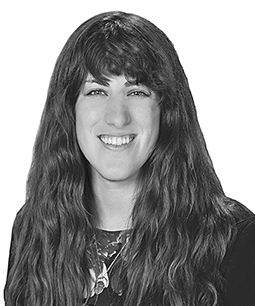 Engineering
Erin Amarello '15, business manager for Timken's Bearing Inspection Inc., was recently honored as a 2020 STEP Ahead Emerging Leader. She is one of only 30 women in the U.S. selected as a 2020 STEP Ahead Emerging Leader. Erin, who earned a bachelor's degree in nuclear and mechanical engineering while playing lacrosse for Rensselaer, also earned a master's degree in systems engineering and technology management last May. She oversees Timken's aerospace bearing repair service operations in Los Alamitos, California. Previously, she served as a general manager and was a materials manager in the Keene, New Hampshire plant.
Posted 2021-09-30
Sarah Spellane wrote about the loss of a classmate. "In September 2020, we lost Colton Fisher. He was an active participant of the Rensselaer community, most notably as a member of the Union Executive Board and 2015 alumni class treasurer. Colton's love of space, flying, and nature was exhibited in many areas of his life — from earning a B.S. in aeronautical and mechanical engineering, as well as a M.Eng. in systems engineering and technology management, to obtaining his pilot's license before the age of 25, to subsequently working full-time with Lockheed Martin as a project engineer. Colton's works with Lockheed Martin are orbiting our planet today. His lasting impact on his friends, family, community, and Rensselaer is certainly felt." Erin Amarello also recounts numerous, beautiful memories of her friendship with Colton, of how he could light up a room with his laugh, even at 2 a.m., editing and re-editing Executive Board procedures. When she thinks of Colton, she remembers a friend who was never afraid to try new things, always up for an adventure and meeting new people. Most importantly, Erin remembers Colton as someone with a fierce resolve to live life and love others. May we all remember Colton as we embark on our own lives.
Posted 2021-09-30
Curtis Leonard joined the Tulsa Oilers, the ECHL affiliate of the NHL's Anaheim Ducks, as a defenseman. Curtis compiled 43 points (9G, 34A) in 151 games with the Engineers.
Posted 2021-09-30
Sujoy Sikdar is an associate professor of computer science at Binghamton University's Thomas J. Watson College of Engineering and Applied Science.
Posted 2021-09-30
Benjamin Richardson successfully defended his Ph.D. in chemical engineering at the University of Colorado, Boulder, in December 2020. He recently accepted a research scientist position at Memphis Meats in Berkeley, California.
Posted 2021-09-30
Charles Carletta is product manager at FreshAddress, a leader in email marketing database services.
Posted 2021-09-30
Engineering
Sarah Spellane writes: Happy five-year anniversary, Class of 2015! Can you believe it's been five years since we walked across the stage? I hope everyone is doing well and that the past few years have brought you happiness, health, and success. We will be gathering to celebrate our milestone anniversary at Reunion & Homecoming, so be on the lookout for more details in the coming months. This summer, two couples will each celebrate a first wedding anniversary! In June 2019, Katelyn Rauth (Arch.) married Tyler King '14. In July 2019, Beth Greenberg (Conte) and fellow classmate Mike Greenberg were married. Congratulations!
Posted 2020-05-22
Engineering
In October 2018, Terrance McGovern left his full-time job and started his journey to explore the world. So far, he has visited Central America, South America, and Europe! Follow along on Instagram, @nomadic terrance.
Posted 2020-05-22
Business
During the summer of 2019, the U.S. Hockey League announced Luke Curadi as the director of player personnel. He "will be responsible for supervision and execution of USHL combines as well as USHL Development series Youth Tournaments."
Posted 2020-05-22
Karl Appel is lead developer for Mobius Labs. He is developing a product the size of a smartphone that could limit wasted water. Called FirstDrops, the device is designed for use in hotels and college dorms, where it would be attached to sinks and toilets and collect data on water use to determine where and when problems occur.
Posted 2019-10-01
Andre Lussier was promoted to the position of associate sales representative in the Lumirror Polyester Film Division of Toray Plastics. He joined Toray in 2016 as a process engineer. Prior to joining Toray, he was a product engineer at Worthen Industries.
Posted 2019-03-10
Jocilyn Rudisill was presented with the 2017 Rising Star Award by the FAA's Next Gen office, a nationwide program to modernize the national air transportation system.
Posted 2018-10-10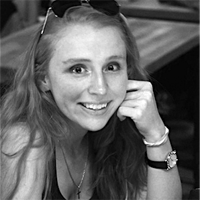 Sophia d'Antoine, a senior security researcher at Trail of Bits, was named the first woman hacker-in-residence at NYU Tandon's Offensive Security, Incident Response and Internet Security Lab (OSIRIS) in March. As a Rensselaer student, she was a three-year participant in NYU Tandon's Cyber Security Awareness Week Capture the Flag competition.
Posted 2018-10-10
Engineering
The growth of the wire industry is being driven by wireless applications, and recent Rensselaer graduates are helping lead the way at the Pawcatuck, Connecticut, company Cable Components Group (CCG), which develops components and compounds for the wire & cable and optical fiber industries.

What's wireless is the short distance between the nearest wireless access point and your smartphone or laptop. But the wire leading to the wireless access point must have outstanding dielectric properties and the ability to handle intense heat.

CCG has developed compounds and components that can be used safely in high-temperature applications in everything from optical fiber to high-temperature filtration systems and are especially suited for evolving Power over Ethernet (PoE) and Power over LAN applications.

Pictured, from left, are David Connor '16, quality engineer, who majored in chemical engineering; Dan Messmer '14, sales engineer, who earned his B.S. in mechanical engineering and an MBA; and Charles Glew '15, technical services sales engineer, who earned his B.S. in chemical engineering and M.S. in technology commercialization.
Posted 2018-03-15
Matt McGivern '14 and Joe Eilert '15 made some noise in the world of virtual reality when their new venture, Spark VR, opened in Vernon last May. Spark houses four VR bays where players can immerse themselves in 15 different games. Wearing elaborate headsets, players can fight zombies, swim with fish, or defend a castle, among other games.
Posted 2018-03-15