2019
Alexandra Fearn is a racecar driver competing weekly in the Limited Late Model (and sometimes Late Model) classes at Stafford Motor Speedway in Stafford, Connecticut. She is the winningest female in the track's long and storied history. In 2021, she was the #1 ranked driver across all divisions and won the Limited Late Model class championship. When she is not racing, she is attending law school and hopes to practice IP law after graduation.
Posted 2023-03-24
Prasanna Date, Ph.D. '19, a research scientist at Oak Ridge National Laboratory, was featured on the Forbes 30 Under 30 Asia list in the "Healthcare and Science" category. His work seeks to enable faster and more effective data analysis in scientific and consumer applications such as high-energy physics and self-driving cars.
Posted 2023-03-24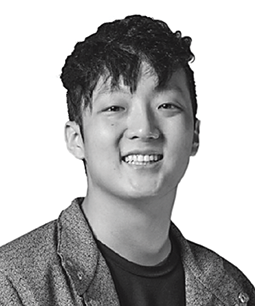 Timothy Oh has been appointed by New Jersey Governor Phil Murphy to the Personalized Handgun Authorization Commission. The commission is responsible for establishing performance standards for personalized handguns and for approving and maintaining a roster of personalized handguns authorized for sale to the public. Timothy is the founder and CEO of Vara Safety, a startup that creates innovative safety devices that use biometric and RFID technology to create safe storage and security solutions for firearms.
Posted 2021-09-30
Kent Rapp is a Ph.D. student at Johns Hopkins University. This spring, he was awarded an NSF Fellowship to further fund his research.
Posted 2021-09-30
Ice hockey player Jacob Hayhurst '19 has signed a contract with the ECHL's Worcester Railers for the 2020-21 season.
Posted 2021-02-26
Engineering
Christopher Hourigan has joined CHA Consulting as an assistant engineer providing geotechnical engineering assistance.
Posted 2020-05-22
Architecture
Emily Freeman joined CUBE 3 as a project coordinator.
Posted 2020-05-22
Science
Congratulations to Lovisa Selander, who joined the Boston Pride hockey team this year, and in March was named NWHL Goaltender of the Year.
Posted 2020-05-22