Class Correspondent Spotlight
Diane Stoyer Updegrove '84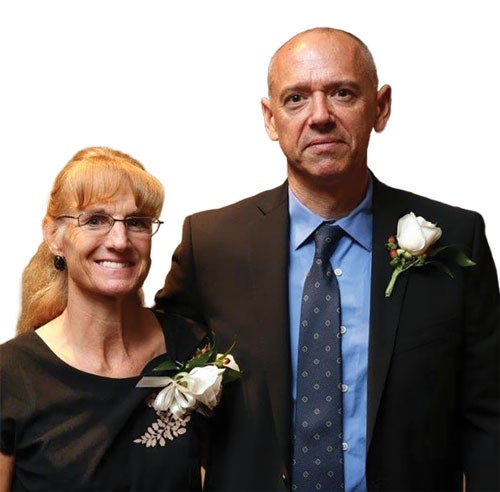 Diane Stoyer Updegrove '84 signed on to serve as class correspondent in 2007. For her, staying in touch with Rensselaer has been a family affair.
"My sons are third-generation RPI, making the count of relatives and spouses 15," she says. "The stories we tell — from my father taking his swim test in the '87 Gym without a swim suit to my son describing his coding class where the average test grade was a 47 — are priceless. Times have changed and yet we all relate to the rigor of RPI and how we were taught to 'think.' "
Diane studied chemical engineering at Rensselaer, where she met her husband, Kevin Updegrove '83, and has worked in industry and currently, as a consultant to manufacturers. She has also been an active volunteer for Rensselaer, and taking on the additional role of class correspondent has been rewarding.
"I find it fascinating to follow the diverse paths that fellow classmates have taken, enjoy celebrating their successes and then sharing their stories with others. I have crossed paths and stopped for a chat with alumni on a hike in the Vermont mountains, on a beach in Mexico, and in the heart of Bavaria, Germany. Something about striving to succeed at RPI gives us a connection that is worth keeping and sharing."