Athletics
Brains and Brawn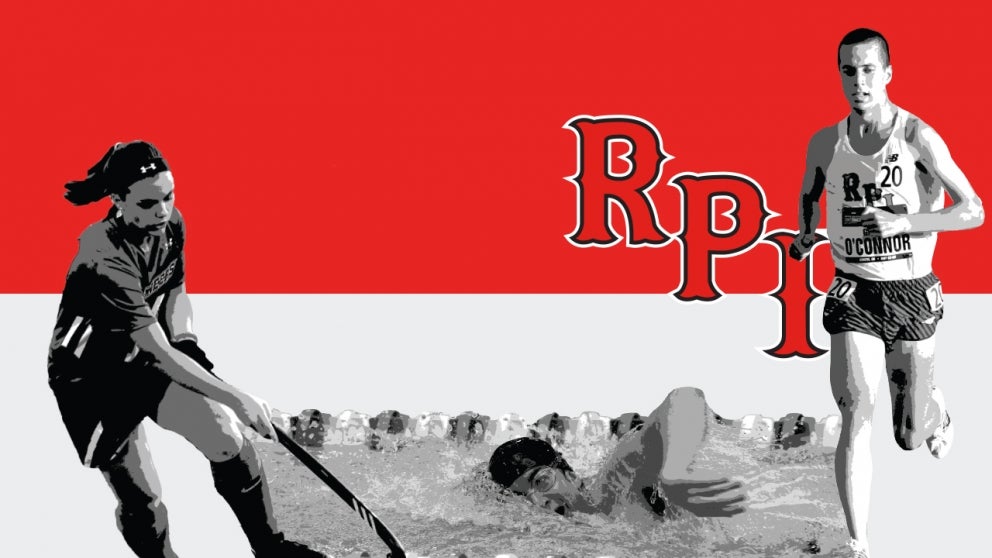 Student-athletes bring pride to the Institute for their successes in the classroom and labs, as well as their athletic endeavors. The 600 intercollegiate athletes who make up 23 teams earned a cumulative grade point average of 3.13 during the 2018-19 academic year with the women averaging a 3.17 and the men at 3.10. Over 90 percent of the teams had at least a 3.0 GPA in the spring 2019 semester and each were at 2.97 or better. 
Leading the way was a trio made up of an NCAA Woman of the Year nominee, an award-winning photographer, and arguably the most decorated athlete in school history, all of whom garnered the prestigious recognition of CoSIDA National Academic All-America. 
Mikaela DiBello '19, a chemistry major with a concentration in chemical biology and minors in marketing and psychology, concluded her tenure in Troy with a 3.98 cumulative grade point average and the Balleisen Prize, which is presented to the senior student-athlete with the highest cumulative grade point average. A four-year standout in field hockey, she led the team in scoring three seasons and was a three-time All-Liberty League and All-Region honoree. Originally from Mahopac, New York, DiBello is now attending Yale University and pursuing a Ph.D. in organic chemistry. 
Swimmer Trevor Maxfield '19 graduated in three years with a perfect 4.0 grade point average and remains on campus working toward a Ph.D. in mathematics. In addition to capturing the Best Interpretation of "Us" Theme in a Photography Club contest as a freshman, the Riverton, Utah, native set league and conference records in distance freestyle and relays, with three being established in 2019. 
With nine career National All-America certificates, Grant O'Connor '19 has set the Institute standard. During his senior season alone, the West Hartford, Connecticut, native was 23rd in the NCAA Cross Country Championship, third in the 5,000 meters at the Indoor Championship Meet, and third in the 5,000 meters and fourth in the 10,000 meters at the NCAA Outdoor Meet. He earned Liberty League and Atlantic Region year-end awards in all three seasons. An electrical engineering and computer and systems engineering dual major with a 3.50 GPA, O'Connor is now employed by Raytheon.