RECENT BOOKS BY RENSSELAER ALUMNI AUTHORS
On the Bookshelf: Fall 2019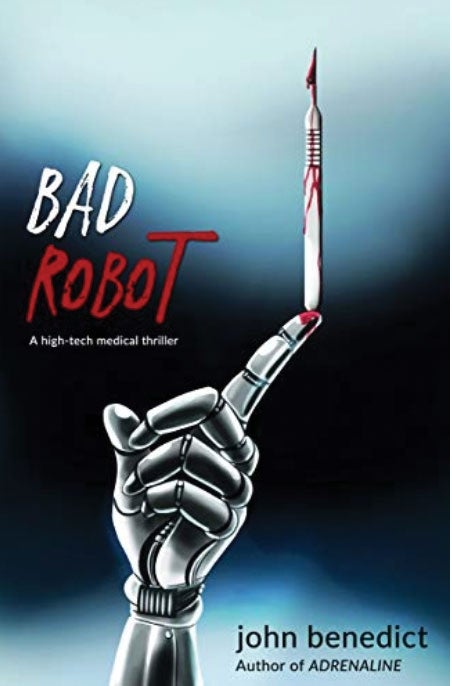 Bad Robot
John Benedict '78 • Kindle Direct Publishing, 2018
Bad Robot immerses the reader in the high-tech world of robotic surgery and highlights the potentially disastrous consequences when robotic surgery goes awry. Anesthesiologist Luke Daulton is back after his harrowing brush with death at the hands of Dr. Katz in the author's recent medical thriller Fatal Complications. Now, after a series of unexplainable — and deadly — post-surgical complications, Luke finds himself entangled in a tumultuous love triangle between hospital co-workers — where murder is just a matter of time.
John Benedict '78 is an anesthesiologist in private practice in Harrisburg, Pa. Bad Robot is his fourth novel.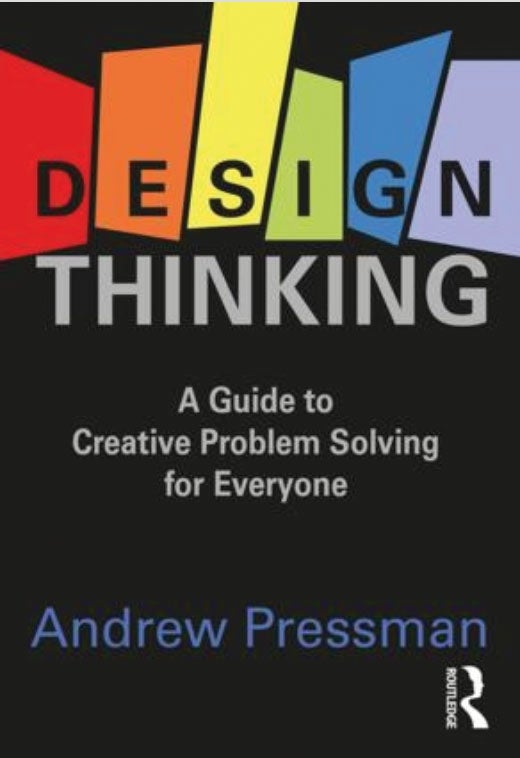 Design Thinking
Andrew Pressman '77 • Routledge, 2018
Design thinking is a powerful process that facilitates understanding and framing of problems, enables creative solutions, and may provide fresh perspectives on our physical and social landscapes. Design Thinking: A Guide to Creative Problem Solving for Everyone provides a dynamic framework and practical tools for thinking imaginatively and critically. Every aspect of design thinking is explained and analyzed together with insights on navigating through the process.
Andrew Pressman '77, FAIA, an architect and University of New Mexico professor emeritus, leads his own award-winning architectural firm in Washington, D.C.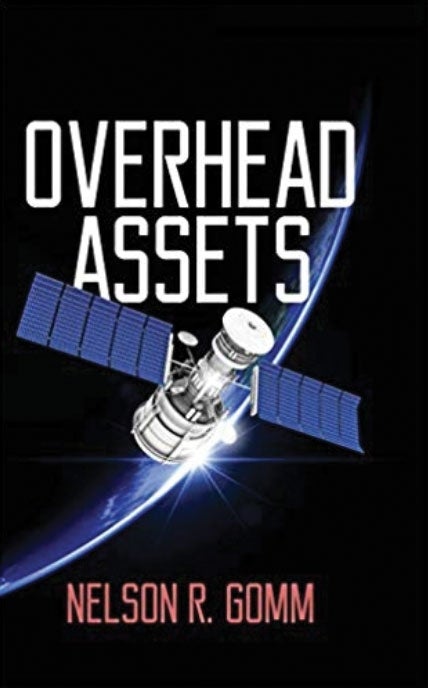 Overhead Assets
Nelson R. Gomm '76 • Koehler Books, 2019
When LTC Steve Walker leads his U.S. special ops team into a secure satellite control facility for the third time, the risks are high. Their cover now blown and the team compromised, Walker must lead them through multiple gauntlets without being detected. All while HQ is trying to sort out who infiltrated the mission. They press ahead to solve the mystery of Russian satellite COSMOS 2455. Will they accomplish the mission, or will it cost them everything?
Nelson Gomm, M.S. '76, is an engineer who worked on Department of Defense "black programs." His Army Security Agency work during the Vietnam War remains classified.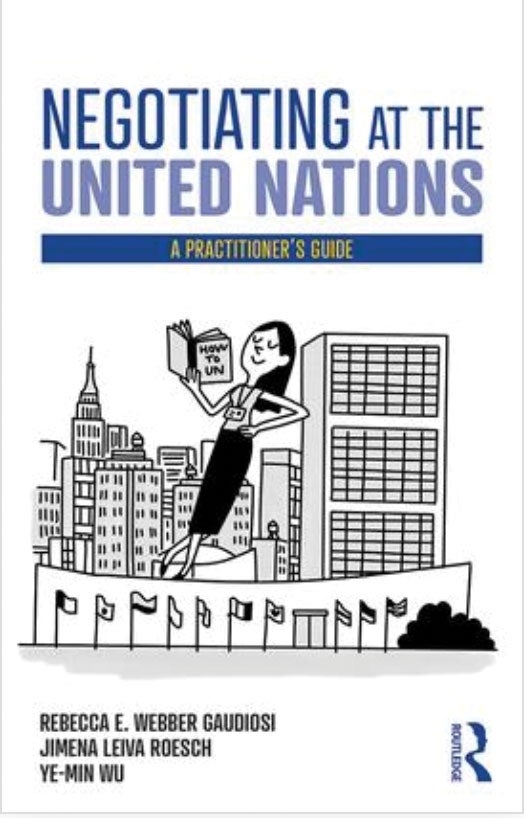 Negotiating at the United Nations
Rebecca Webber Gaudiosi '99 et al. • Routledge, 2019
A comprehensive practitioner's guide, this book focuses on navigating multilateral negotiations at the UN. It is a tool to help new UN negotiators, explaining basic negotiation concepts and offering insight into the complexities of the UN system; it also offers a playbook for cooperation for negotiators at any level. Among other topics, it looks at the impact of information technologies on negotiation dynamics, and illustrates what it means to be a female negotiator at the UN.
Rebecca Webber Gaudiosi '99 represented the United States at the UN from 2006 to 2014, leading on U.S. engagement with over 25 organizations focused on environment and sustainable development.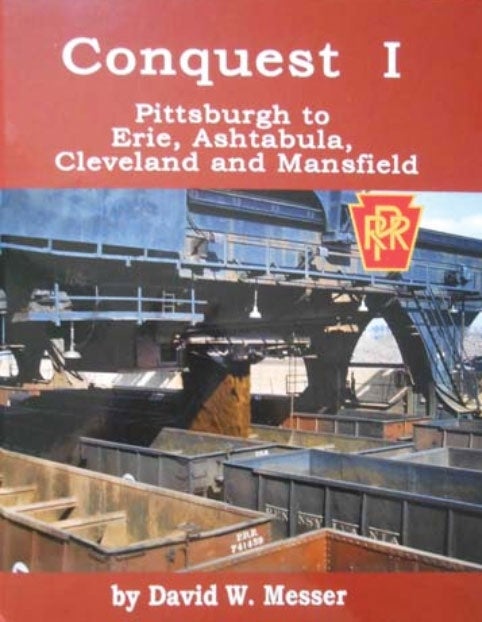 Conquest 1
David W. Messer '60 • PRRT&HS, 2019
The Pennsylvania Railroad Technical & Historical Society has published a new book by David Messer, continuing his coverage of the history of the railroad west of Pittsburgh. Conquest 1 covers the history of the Lake Division and its network of lines from Pittsburgh northwest to Erie, Pa., and Ashtabula, Cleveland, and Mansfield, Ohio. The book, which contains 500 illustrations, many in color, and 12 large maps in a rear pocket, can be ordered online at prrths.com.
David Messer '60 retired in 1996 after 34 years with Sterling Winthrop Pharmaceuticals.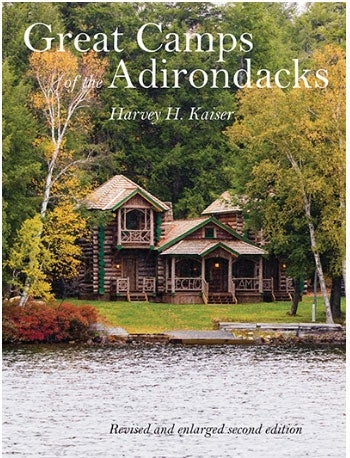 Great Camps of the Adirondacks, Second Edition
Harvey H. Kaiser '58 • David R. Godine, Publisher, 2019
This completely revised and rewritten edition, containing new Great Camps, examines in some detail how they were built and how they represent what the author has defined as "the Adirondack Rustic Style." While the emphasis remains concentrated on the architecture of these remarkable vernacular structures, there is plenty of social history included as well. The book is profusely illustrated with photographs and extensive captions.
Harvey Kaiser '58, former senior vice president and university architect at Syracuse University, runs a consulting firm specializing in architecture, urban planning, and facilities management.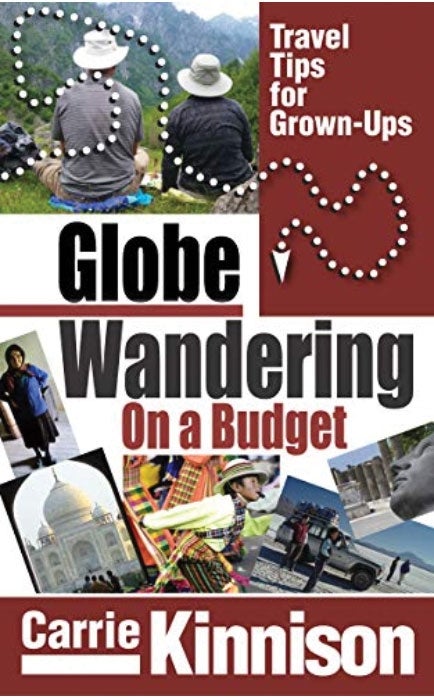 GlobeWandering on a Budget
Carrie Kinnison '88 • Amazon Digital Services, 2018
GlobeWandering on a Budget: Travel Tips for Grown-ups provides everything you need to know for a stress-free summer abroad or the perfect gap year. Filled with decades of experience, interjected with personal travel accounts, and written with a touch of humor, this book provides the keys to comfortable and rewarding world travel on a modest budget and includes tips for the first-time traveler as well as the seasoned globetrotter. Learn how to save money while still traveling comfortably.
Carrie Kinnison '88 has been traveling her entire life, and for the past 27 years, with her intrepid soulmate and husband, Pat.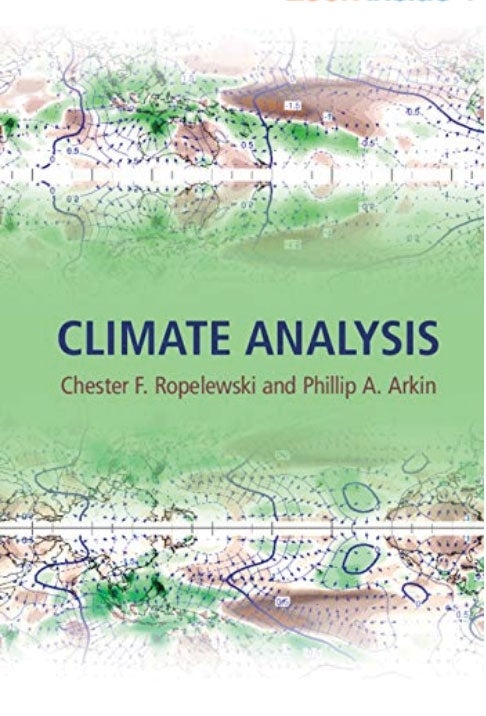 Climate Analysis
Chester F. Ropelewski '64 & Phillip A. Arkin • Cambridge University Press, 2019
Climate Analysis is a non-mathematical resource for learning the fundamentals of climate analysis, as well as a reference for non-climate experts who need to use climate information and data. The focus is on the basics of the climate system, how climate is observed, and how the observations are transformed into datasets useful for monitoring the climate.
Chester Ropelewski '64 has 50 years of experience in climate analysis, including serving as chief of the Analysis Branch of the Climate Prediction Center of NOAA.