Staying Connected: Why an Alumni Association?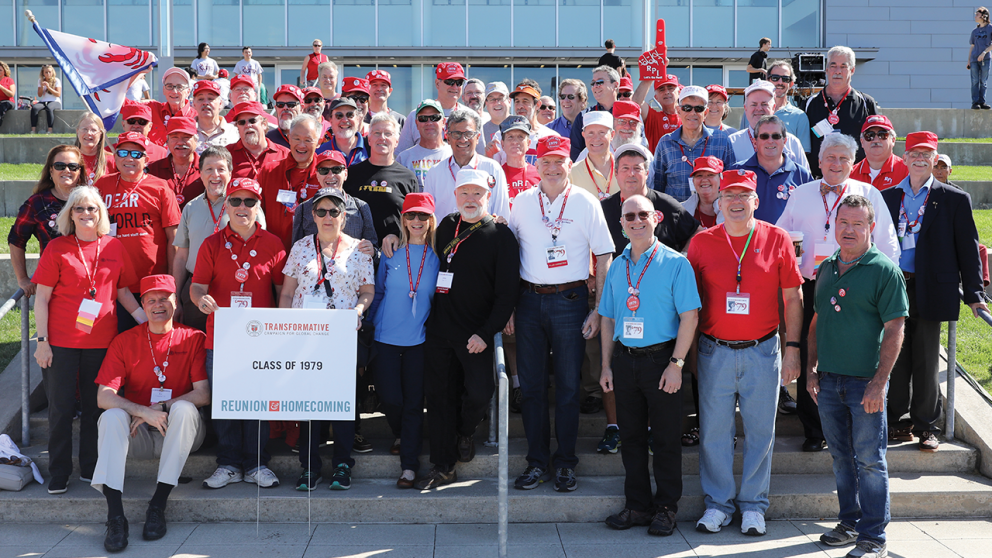 Why do alumni associations exist? If you ask Siri, she might tell you: "Alumni associations exist to support the parent organization's goals, and to strengthen the ties between alumni, the community, and the parent organization." 
In 1869, when the Rensselaer Alumni Association (RAA) was founded as the Association of Graduates of Rensselaer Polytechnic Institute, its objectives were:
The promotion of mutual acquaintance, discourse, and scientific improvement among its members. 
The advancement in all proper and practicable ways of the interests of the Institute.
The collection and preservation of matters of common interest pertaining to the career of the Institute, and of the members of this organization."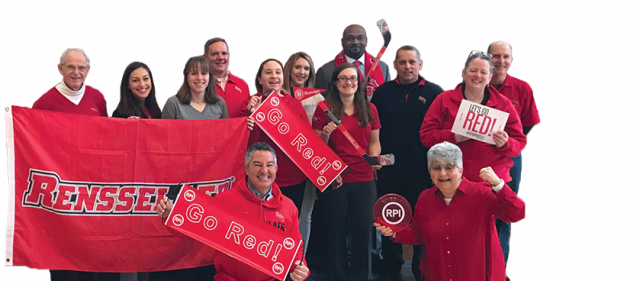 I suggest the founders charged us with promoting the growth of our alumni network and the advancement of the Institute. They charged us to be ambassadors for RPI and for each other; to stimulate the interest of potential students, hiring companies, and supporters.
A strong alumni association can provide real value. A student or recent grad can find opportunities via internships and job opportunities. Mid-career alumni will have others to turn to for guidance and contacts that directly translate to new opportunities. Not to mention the added value of programming and events, special-rate memberships, opportunities to hone leadership skills within your Regional Chapters, and so much more.
There are no great universities without a great culture of volunteerism and support. It is up to us, 100,000 alumni strong, to make that happen. We can help build a strong future for both RPI students and alumni.
I am proud to be an RPI alumnus and I am proud to have been asked to serve in this role to help RPI and its alumni base flourish. Who's with me? Let's Go Red!
—
Matt Siegel '85, President, Rensselaer Alumni Association

Corporate Ambassadors: Building Alumni Communities
The Corporate Ambassador Program is a new initiative designed to foster connections among alumni and alumnae, and deepen their level of engagement with their alma mater. Corporate Ambassadors are active participants in Rensselaer programming, and are committed to growing the Rensselaer community within the region and within their company. 
To date, Rensselaer has more than 2,000 Corporate Ambassadors from some of the top companies in the country, including Amazon, The Boeing Company, Cisco, Corning Incorporated, GE, Microsoft, Northrop Grumman, and Sikorsky Aircraft, among others.
"As a Rensselaer Corporate Ambassador, I am excited to influence students' career paths and provide them the opportunity that I had," says Jim Andrews '99, chief engineer, Army and USAF Programs at Sikorsky Aircraft. 
Key benefits of the program include opportunities to find and connect with alumni and alumae at your company, and to provide career guidance to students and alums. Receive updates from campus regularly, and have access to faculty and students in areas of interest to your company.
To sign up, visit giving.rpi.edu and click the "Corporate and Foundation Relations" link.
Regional Executive Councils: Compelling Conversations
To strengthen the regional connections of active alumni, alumnae, and parents, Rensselaer has developed Executive Councils in Silicon Valley, Greater New York, and New England, and is planning to develop more. Executive Council members lead conversations and events that align with the Institute's expertise in groundbreaking interdisciplinary research and innovative pedagogy. 
Reunion & Homecoming Postponed

The traditional Reunion & Homecoming celebration, originally planned for October 8-11, 2020, is being postponed due to the COVID-19 pandemic.
Tentative plans call for a celebration during 2021. We look forward to celebrating with our classes ending in 0 or 5, and especially the Class of 1970, who will mark their 50th Reunion. When a new date is selected, we will post it to the Reunion & Homecoming website at alumni.rpi.edu/reunion.
Watch for more information in the mail and through email and social media.