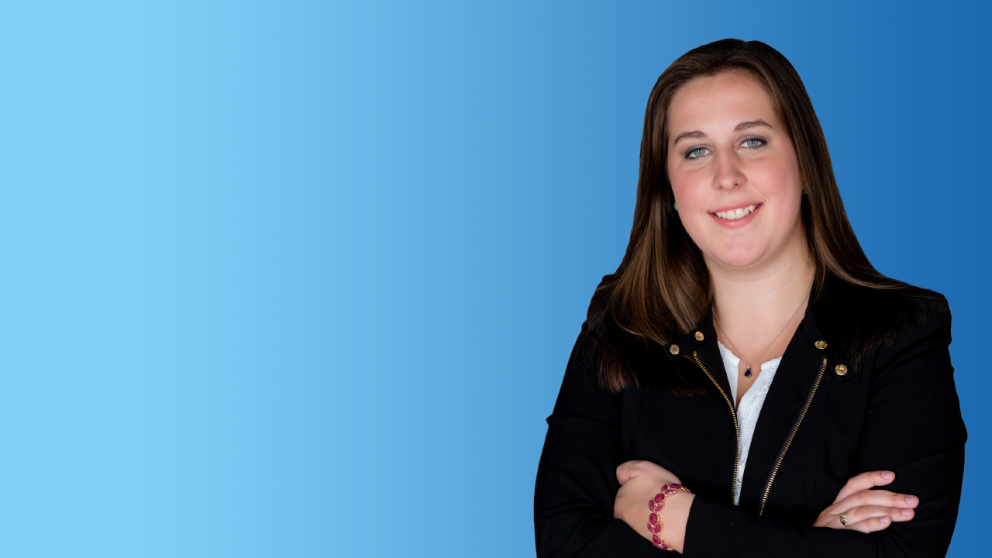 Vital Vio — the Troy-based company that designs lights meant to continuously kill bacteria — is working with Delta Air Lines Inc. to bring its antimicrobial LED lights to airplanes.
Colleen Costello '12, CEO and co-founder of the company, told the Albany Business Review that Vital Vio's lighting technology is operating on its first aircraft. The startup is testing the lighting's performance. The overall goal, she says, is to work out what the next stages will be with Delta.
"It's a pretty big opportunity in the air travel space, which can be high traffic and high germs," Costello told the Business Review. "It's an important and exciting application for Delta and we're looking forward to expanding in the industry overall."
Costello was inspired to launch Vital Vio in 2012 after her grandmother contracted MRSA while in the hospital. Vital Vio develops and provides LED technology that safely disinfects indoor spaces by attacking a molecule specific to bacteria, mold, and fungi. It's currently being marketed for home use, and in hospitals, ambulances, universities, and other commercial applications.