Winning Student-Built Health App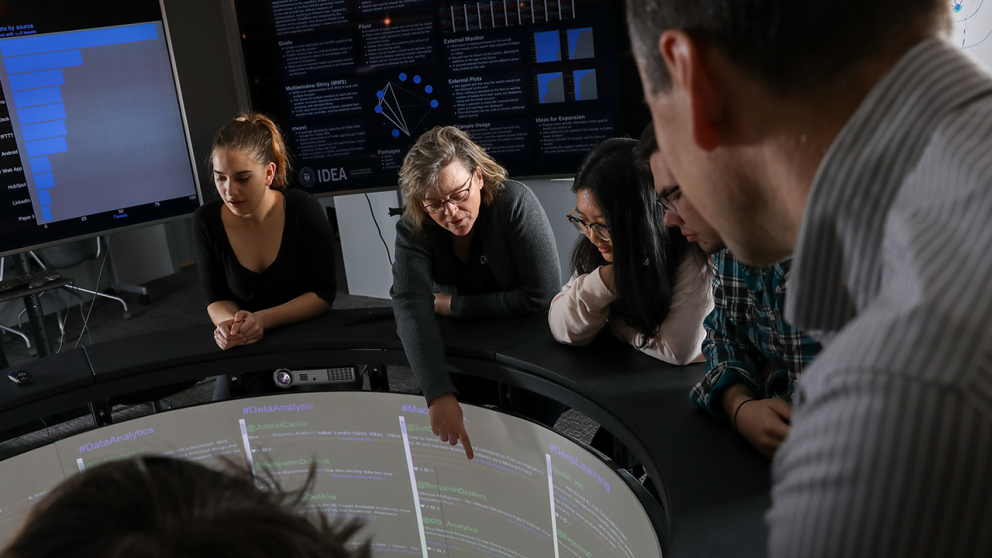 The U.S. Department of Health and Human Services Agency for Healthcare Research and Quality has awarded a Rensselaer team $15,000 for an app called MortalityMinder, which identifies social conditions contributing to declining life expectancy at a community level.
MortalityMinder identifies social determinants — including measures of health behavior, clinical care, the physical environment, and social and economic factors — that contribute to the leading causes of death nationwide. The app was built by students participating in the Data Interdisciplinary Challenge Intelligent Technology Exploration (INCITE) Laboratory, a capstone experience directed by Kristin Bennett, associate director of the Rensselaer Institute for Data Exploration and Applications.
By using existing data to shed light on the underlying causes of poor health in the United States, the MortalityMinder app offers an excellent example of the power of data analytics, and the potential it has to help solve real-world problems.