CLASS CORRESPONDENT SPOTLIGHT
Harry (Bud) Hovey '52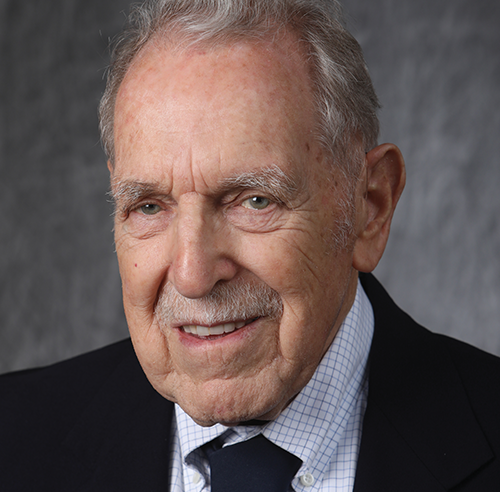 Harry (Bud) Hovey '52 has fostered connections between alumni and Rensselaer for more than six decades. Described as "class champion" and "everyone's best direct link to RPI," he has served on the committee for every class Reunion since graduation. He is also active in the RAA's Hudson Mohawk chapter and the 50 Year Club, and is a familiar face at cam-pus and alumni events. And in 2009, when the Class of '52 was looking for a new correspondent, he immediately volunteered.
"What a great opportunity," says Hovey. "I have been able to reconnect with classmates that I went to class with or who lived in the same Tin Town dorm with me, as well as those I never knew during my four years at RPI."
Cultivating connections between the 50 Year Club and students has been especially rewarding.
"One of my favorite activities is interviewing Red & White students for our Community Action Awards," says Hovey, who proposed establishing the awards to reward these student ambassadors.
In September, the RAA awarded Hovey one of its highest honors, the Albert Fox Demers Medal, saluting him as a valued partner and loyal, committed alumnus.