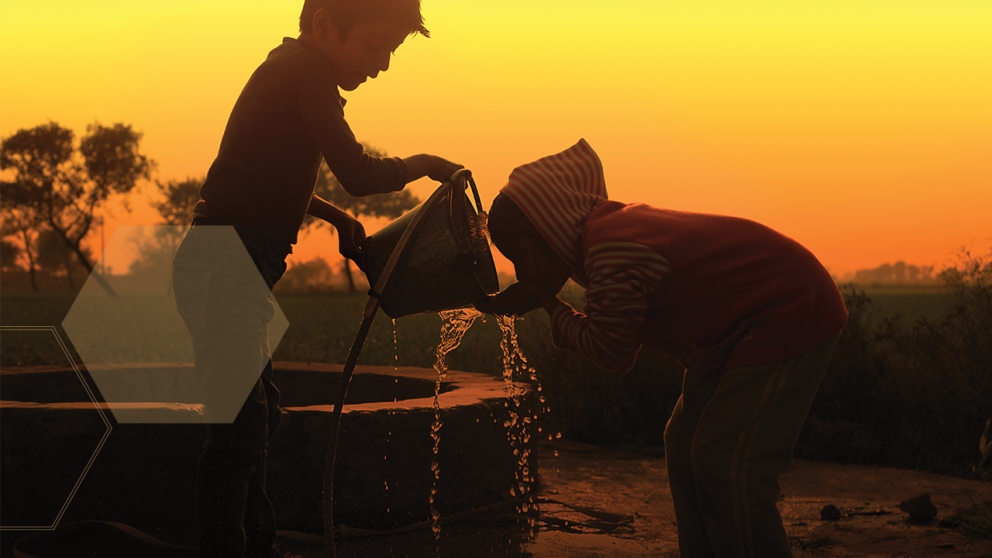 Renewable Gift
Successful entrepreneurs Priti and Mukesh Chatter '82 endow sustainable research efforts
By Meg Gallien
Mukesh Chatter '82 and his wife, Priti, accomplished serial entrepreneurs, do not shy away from grand challenges. With drive, passion, and a history of business success they have set their sights on a proposal that is far from modest: They want to change the lives of 2 billion people.
Their goal is to find solutions to the challenges that are depriving far too many people on the planet of access to clean water and clean energy. Because they have backgrounds in science and engineering, they have chosen to put their resources into technological solutions, and that has led them to Mukesh's alma mater, Rensselaer, where they have endowed not one, but two chaired professorships, so they can support creative researchers and out-of-the-box thinkers who are focusing on clean energy and clean water.
As a result of these endowments, Rensselaer has been able to recruit two stars in the areas of energy and water, says Shekhar Garde, dean of the School of Engineering. 
Miao Yu, the Priti and Mukesh Chatter '82 Career Development Associate Professor, focuses his research on the development of advanced nanomaterials for energy and environmental applications like carbon capture technologies. Fudong Han, the Priti and Mukesh Chatter '82 Career Development Assistant Professor, focuses on developing advanced materials and interfaces for safe and high-energy-density storage technologies such as rechargeable batteries.
On a recent visit to campus, the Chatters toured the laboratories of these researchers and also joined the dean for an open conversation about entrepreneurship, education, and the passion behind their dream to bring clean water, cost-effective energy, and hope to the nearly 2 billion people who are deprived of these basic needs of life.
"It's just innate to help or serve humanity," says Mukesh Chatter. "And we say it's not about a billion-dollar problem, it's about a billion-people problem."
So the Chatters set out to identify key problems whose solutions will impact those people around the world who lack access to electricity and to clean water. 
"We realized how fortunate we are, and then it was natural to think, OK, we've got to figure out a way to share, and to figure out a way to improve the quality of life for our fellow human beings," says Chatter.
The Chatters firmly believe that technology can provide a critical path forward.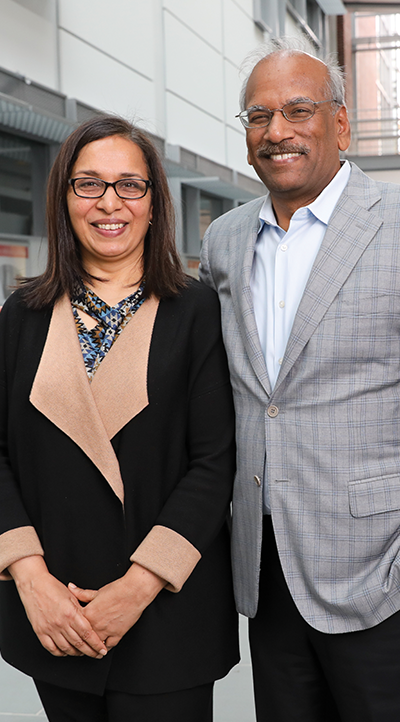 "Priti and Mukesh say that when you have clean water, and access to electricity, it can change the game for the student, the family, and the community," says Garde. "It allows people to study at night, to refrigerate their food, to connect to the internet, and it opens up windows to the world of information and opportunities."
The Chatters are not alone in their desire to help people and the planet through sustainable initiatives. In 2015 the United Nations established 17 Sustainable Development Goals (SDGs) as part of its 2030 Agenda for Sustainable Development. Among these are the goal to ensure availability and sustainable management of water and sanitation for all (SDG 6), and the goal to ensure access to affordable, reliable, sustainable, and modern energy for all (SDG 7).
According to a report issued in 2019 by a group of agencies including the World Health Organization and the International Renewable Energy Agency, ensuring affordable and sustainable energy for all by 2030 remains possible, but will require more sustained efforts, particularly to reach some of the world's poorest populations.
Rensselaer, too, has targeted energy and sustainability as one of the Institute's priorities.
"Energy, environment, and smart systems is one of the five signature thrust areas of the Institute," says Garde. "Another is advanced materials and nanotechnology. Both of the Chatter chairs are experts in the area of advanced materials and are applying their expertise to solve important problems in clean energy and clean water. So what the Chatters want to do perfectly resonates with what Rensselaer is trying to do."
Research to Benefit Society
Miao Yu was the first of the two Chatter Career Development Professors to accept an appointment at Rensselaer. He joined the Department of Chemical and Biological Engineering as an associate professor in August 2017. His research focuses on the development of advanced nanoporous materials and membranes for applications in energy, the environment, and water.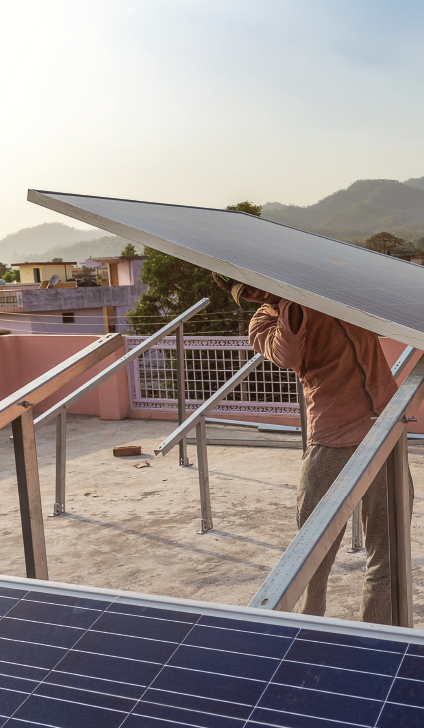 After building novel advanced materials and structures, Yu's team tries to apply them in four important areas. These include desalination, CO2 capture, ammonia synthesis and separation for making fertilizers, and hydrocarbon separations and renewable fuel production to process hydrogen from ammonias.
He recently was one of eight recipients nationally to receive funding from the Department of Energy in support of the development of carbon capture transformational technologies. The selected projects are focusing on the development of solvent, sorbent, and membrane technologies to address scientific challenges associated with reducing the cost of carbon capture.
Yu received $3 million to support his work on a new, scalable approach to capturing carbon dioxide before it leaves coal power plants and enters
the atmosphere.
"Right now, everybody is facing this challenge," says Yu. "How can you design your technology to make the cost low for CO2 capture?"
Yu and his team are developing a sorbent capable of trapping carbon dioxide in its pores as flue gas — the exhaust produced by coal power plants — passes through it. The sorbent is made with zeolites, which are minerals with very small pores.
The research team plans to create a water-resistant and molecular-sieving coating that will be applied to the zeolite in a way that can be carefully adjusted to control the size of the pores. That will make it possible for the sorbent to capture carbon dioxide while rejecting similarly sized molecules like nitrogen.
"The combination of this concept with the zeolite material is unique," says Yu. "No other group in the world is working on this."
What also sets this solution apart from other existing CO2 capture systems is the cost-saving potential, says Yu, which is especially important as the Department of Energy is looking for solutions that can be implemented on a large scale.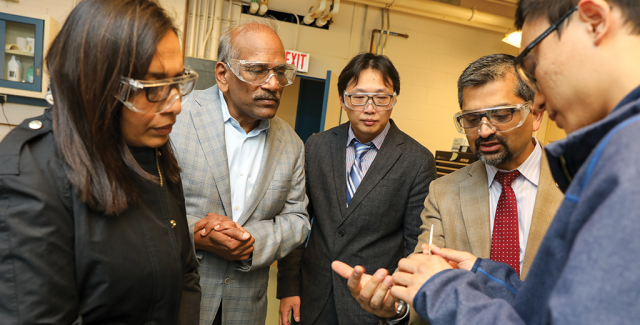 Yu is the recipient of a National Science Foundation CAREER award grant to support his work to develop thin graphene-based membranes that could have wide applications for such technologies as gas separations, liquid mixture separations, and nanofiltration that could also greatly reduce energy costs.
He also founded a startup company called G2O Water Technologies, which is working on commercializing graphene-oxide-based membranes for a range of water purification applications.
"I'm pretty excited about these new technologies, and our goal is to commercialize them so that we can have our own products and benefit society," says Yu.
The second Chatter Career Development Professor, Fudong Han, joined the Department of Mechanical, Aerospace, and Nuclear Engineering in fall 2019 as an assistant professor. According to Garde, he was the most prolific candidate for an assistant professorship the dean had seen in his career, with more than 55 published papers and over 3,700 citations.
Han's research focuses on building safe and high-energy-density batteries for electric vehicles and renewable energy storage. His research group probes the fundamentals of materials by using advanced techniques to reveal and address the key challenges in electrochemical energy storage systems.
"Batteries are very important," says Han. "The development of batteries not only leads to a Nobel Prize in Chemistry, but also changes our life."
Batteries have provided power to many devices, from portable electronics to power tools, to electric vehicles and renewable energies like wind and solar power. They are inexpensive and well deployed. The only thing missing, says Han, is the storage.
"If you have cheap and reliable energy storage, basically you can change the way we create, store, and distribute energy. So this will have a huge impact."
Han has aimed his research at solid-state batteries. "The current lithium batteries have some challenges," he says. "The first one is energy density. The second one is safety."

Solid-state batteries significantly improve the safety of batteries by replacing the flammable liquid electrolyte with non-flammable solid electrolytes. But the performance of the best solid-state battery is still limited and cannot compare with the performance of liquid electrolyte batteries, despite an extensive research effort, says Han.
So his strategy is to use a bottom-up approach. "We start from understanding the fundamental science of the interfaces, charge transport, reactions, and chemical stability," says Han. "We build on this understanding to design and fabricate better materials for electrodes, electrolytes, and interfaces." 
Using these new materials, Han has two goals. One is to develop reliable and cost-effective storage for the smart grid; the second is to develop high power, high-energy-density batteries for electric vehicles.
"And I really hope our research can help lead to clean energy innovations and a better society, which is the goal of Priti and Mukesh Chatter," says Han. "I am very happy to be part of the effort."
Identify What Bothers You
Mukesh Chatter grew up in the state of Rajasthan, India, in a family of lawyers. His parents suggested he might consider medicine or engineering instead, and he chose electrical engineering. The choice was propitious.
"Once I got into the computers, I was tailor-made for it," he says. He earned his undergraduate degree at Birla Institute of Technology, then moved to the United States and earned his master's degree in computer and systems engineering at Rensselaer in 1982.
Once he got used to the cold winters, he enjoyed hockey games and learned to ski at Jiminy Peak. He also enjoyed his classes, and two stand out in his mind.
"One was an advanced computer architecture course, and that probably had a bigger influence on my life than just about anything else," he says.
The professor's approach was to have students read the material in advance, and then in class he would ask them to design the things they had read about, but in a different and better way.
"So he forced us to learn by ourselves and realize that we can solve the problem without his help. It was fascinating because sometimes our answers were much better than what the computer companies had done at the time. And we surprised ourselves by that."
In his instrumentation class, students were called upon to solve a problem on the spot. "So you had to come prepared. And you had to find the solution. He didn't hand it to us," says Chatter.
"And that has helped me all the way, for years and years, whether it's entrepreneurship, or working in engineering, or any other way. So I'm grateful to Rensselaer for instilling that capability in me to learn 'how to learn.' "
Priti Chatter earned a B.S. in biology and chemistry at the University of Calcutta, and a master's in finance and marketing at Boston College. Along the way she also took a lot of computer courses. She was comfortable entering the world of entrepreneurship with Mukesh, she says, because of her past. Her grandfather was a pioneer, traveling from India to Japan to learn new technologies and bring them back home. She grew up around him and his stories, his curiosity and adventures.
"All my life, I've been around people who are innovators; first, my grandfather, and then, Mukesh. So following a non-linear path from biology and chemistry to finance and marketing, and becoming an entrepreneur was, in a sense, natural for me."
Over the course of his entrepreneurial career, Mukesh Chatter became world-renowned for his expertise in the architecture, design, and development of state-of-the-art networking equipment. He invented an innovative scalable switching fabric technology that operates at multi-terabits per second.
He and Priti founded Nexabit Networks, an ultra-fast terabit switch and router company, which was acquired by Lucent Technologies in 1999. That same year, Red Herring magazine named Chatter one of the top 10 entrepreneurs in the country.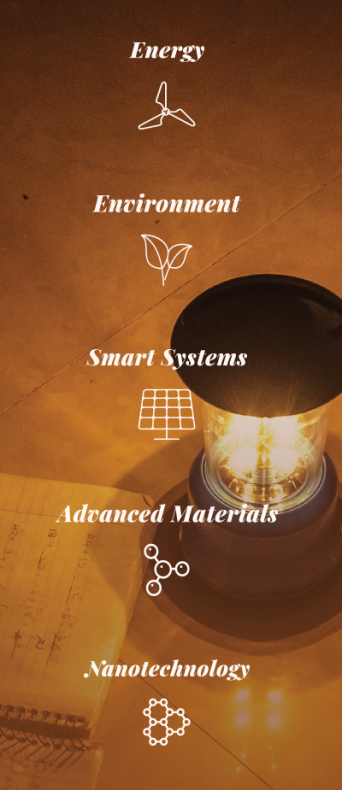 Priti Chatter was director of marketing and communications at Nexabit Networks, and then went on to co-found, with Mukesh, Axiowave Networks, a developer of IP router solutions for the metro network space, and later the NeoSaej Corporation, an online auction marketplace company. Currently both are general partners at Neonet Capital, an investment firm they founded in 2004.
Reflecting on entrepreneurship, the Chatters say it's essential to identify something that bothers you, something that you can fix, or make better.
"Identify the problem," says Mukesh. "If nothing bothers you, why would you go out and try to seek a solution." And the solution must not be incremental, but an order of magnitude better, he says. Indeed, the router switch they developed when they founded Nexabit Networks was 100 times faster than any other at the time, which changed the game for networking and communications.
In 2016, TiE Boston, a networking organization for entrepreneurs, awarded Mukesh Chatter the Lifetime Achievement Award. When he received the award, he said that his wife, Priti, had been a key partner in his entrepreneurial journey.
And now they are partners in their quest to impact the lives of so many through the development of new technologies — technologies that require novel approaches and boundary-breaking ideas.
If we can solve the basic problems, says Chatter, people, especially those in the developing world, will have the means to improve their lives. "We'll have 2 billion more productive brains working in the world. When you think about how many we have at RPI, and how fabulous the quality of research is that is coming out of here, just magnify that."