RECENT BOOKS BY RENSSELAER ALUMNI AUTHORS
On the Bookshelf : Fall 2018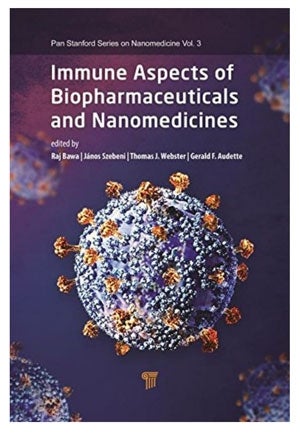 Immune Aspects of Biopharmaceuticals and Nanomedicines
Raj Bawa '90 et al. • Pan Stanford, 2018
The enormous advances in the immunology of biotherapeutics and nanomedicines in the past two decades have necessitated a comprehensive reference for immunologists, biomedical researchers, physicians, pharmaceutical and formulation scientists, clinicians, regulatory personnel, technology transfer officers, venture capitalists, and policymakers alike. This book provides a broad survey of various interconnected topics in a user-friendly format. The range of the contributing authors reflects the diverse and rapidly evolving fields of biotherapeutics, nanomedicines, nanoimmunology, and nanotoxicology.
Raj Bawa, M.S. '87, Ph.D. '90, is president of Bawa Biotech LLC, a biotech/pharma consultancy and patent law firm based in Ashburn, Virginia.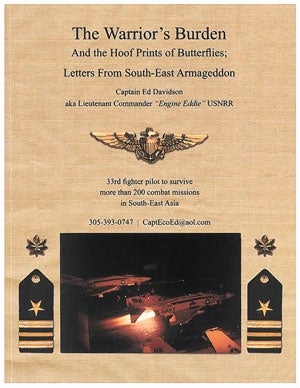 The Warrior's Burden
Ed Davidson '62 • Self-published, 2017
Captain Ed Davidson, known as one of the most outspoken and unconventional characters in the Florida Keys, has compiled a memoir, which Florida Gov. Jeb Bush called "colorful, entertaining, yet often intense and poignant" in the book's forward. It includes poems and letters the author wrote throughout his service as a "Top Gun" fighter pilot in the Vietnam War.
Capt. Ed Davidson '62, lieutenant commander, USNRR, is an environmentalist who has served as chair of the Florida Audubon Society and advocate for the Everglades/South Florida ecosystem restoration project, among his many public advocacy roles.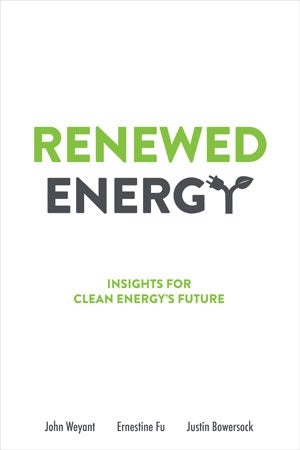 Renewed Energy: Insights for Clean Energy's Future
John Weyant '69, Ernestine Fu, Justin Bowersock • Kauffman Fellows Press, 2018
Renewed Energy sheds light on the recent history of clean energy between the 2009 recession and 2012. The book provides critical, firsthand perspectives from the industry's leading policymakers, technology investors, and industry experts, including Secretary of Energy Steven Chu, Secretary of Defense William Perry, and investor Tom Baruch (RPI '60), among many others, all synthesized into lessons that will bring us a cleaner, more powerful future.
John Weyant '69, professor of management science and engineering at Stanford, was honored as a major contributor to the Nobel Peace prize awarded to the Intergovernmental Panel on Climate Change in 2007.