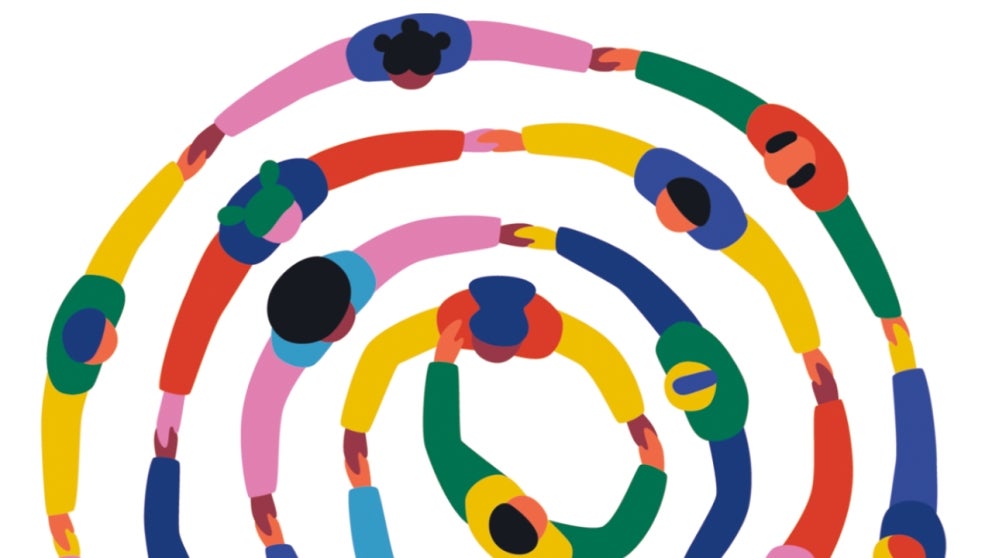 By Dana Yamashita
In today's global society, the ability to work together to address world challenges requires recognizing and acknowledging cultural differences. The Rensselaer Plan 2024 cites diversity and inclusion as a fundamental premise of the New Polytechnic. In keeping with the Plan, the School of Humanities, Arts, and Social Sciences (HASS), in partnership with the Division of Student Life, now offers professional development to faculty and staff in Intergroup Dialogue (IGD) as a method to build and sustain inclusive communities.
Defined as "face-to-face facilitated conversation between members of two or more social identity groups that strives to create new levels of understanding, relating, and action," IGD is a method of training faculty and staff in dialogic pedagogies across social identities. Its goal is to teach participants to think and converse in a way that seeks out and values different perspectives, through the use of personal narratives, compassionate listening, and interpersonal inquiry.
IGD was introduced on campus during the summer of 2019 when 40 faculty and staff from across campus participated in a two-day workshop facilitated by faculty from the University of Michigan, home of the Program on Intergroup Relations.
Now, more than ever, IGD plays an important role in creating an inclusive campus community. "In the midst of the pandemic, Black Lives Matter brought to the forefront something that many of us have known for a long time: racism and harmful racial disparities must stop," says Susan Smith, lecturer of cognitive science in HASS. IGD equips faculty, staff, and students with the skills to capably facilitate dialogue about racial disparity and develop processes and programs to minimize its harmful effects on our community.
"Changing the world requires that we understand who we are as individuals and groups."

— Stephanie Hicks, Lecturer at the Program on Intergroup Relations 
This summer, 30 faculty and staff participated in an advanced IGD workshop on the practice of inclusive curriculum design and IGD facilitation skills. Several faculty members are using these skills in HASS Inquiry courses aimed at first-year students. In addition to preparing participants to facilitate dialogue across social identities, they also had opportunities for shaping sustainable IGD programs at Rensselaer.
"I think the most important aspect of IGD training is bringing to the fore, rather than trying to ignore, that our classrooms are made up of diverse community members who have unique and equally important contributions to be made," says Alicia Walf, senior lecturer in the Department of Cognitive Science, who attended the workshops.
"Changing the world requires that we understand who we are as individuals and groups," says Stephanie Hicks, lecturer at The Program on Intergroup Relations and faculty affiliate of the Institute for Research on Women and Gender at the University of Michigan. "IGD gives us the tools to think critically while building a better campus with each other."
"This work on its own is not enough to eliminate all of the barriers to inclusivity that our faculty, students, and staff face," Smith stresses. "An inclusive campus is an ongoing effort that we all must be committed to and actively work to create."