Making a Difference
Scholarship Superstars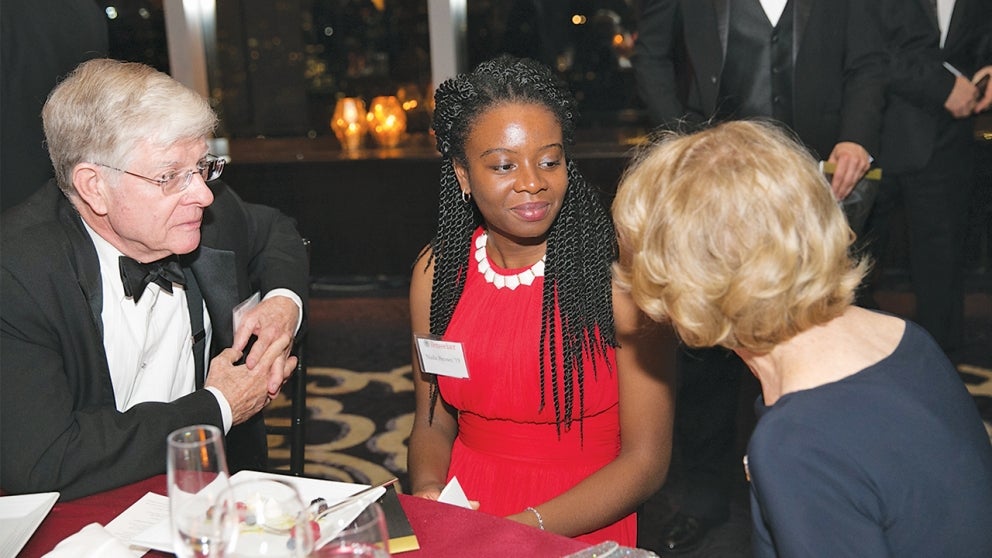 Jeanne and Frank M. Fischer '64, '65G firmly believe that education is the key to a successful future. They "walk the talk," as evidenced by their steadfast support of Rensselaer students for more than 40 years.
In 2005, they continued their longstanding philanthropic support by establishing the Jeanne and Frank M. Fischer '64 Scholarship, providing opportunities to aspiring and deserving undergraduate students in need. Over the past 16 years, their scholarship support has enabled more than 100 students to receive a Rensselaer education.
Frank, whose parents emigrated from Germany, was a first-generation college student, growing up in White Plains, New York. He first heard about Rensselaer from his Little League coach, whose son was a Rensselaer student. Frank decided to apply, and was accepted as a scholarship recipient.
"Scholarship support is what made the dream of a Rensselaer education a reality for me. As a result, I truly enjoy the opportunity to provide similar support for students also looking for their chance to receive a world-class education and begin their journey toward making an impact on this world," says Frank.
Frank believes his education taught him how to think analytically and problem solve. After receiving his bachelor's degree in mechanical engineering, and master's degree in management, both from Rensselaer, he went on to join the Navy. After completing his service, he worked at General Electric, building locomotives, and then began his career in the medical device field. He served as CEO for two medical device companies before he cofounded NeuroPace, where he served as CEO for 20 years, and is now chairman of the board. Frank is also a member of the Rensselaer Board of Trustees.
Jeanne has also made a difference through her philanthropic efforts in the community. She attended Russell Sage College (where they met!), and after receiving her master's degree, taught for a number of years. She has volunteered in her community for more than 30 years in the fine arts, public education, and senior services arenas. After moving to California, Jeanne continued her commitment to public education, starting a public school foundation and serving on the Sequoia High School District Long Range Planning Commission.

Frank recalls his time on campus and the connections with his Theta Xi fraternity brothers with great fondness. "I hope students today are able to have the same experiences I was able to, and take advantage of the support, friendships, and many opportunities available to them. The bonds that you develop and relationships you make are so important, and you carry them throughout your life."
Frank still has strong bonds with his fraternity brothers, continuing to get together periodically, with their most recent reunion this past summer. Frank encourages all alumni to commemorate the benefits of their education and relationships developed as they find their own ways of supporting their alma mater with their time, talent, and treasure as he has done.
Frank and Jeanne continue to participate in many Rensselaer events, which have provided them the opportunity to meet some of their scholarship recipients. They truly enjoy the chance to meet and speak with them about their hopes and desires for their futures beyond Rensselaer. To watch them grow throughout their time at Rensselaer is something that brings tears to their eyes.
To learn more about the importance of student scholarship, visit transformative.rpi.edu.
PARENT & FAMILY SPOTLIGHT
The Sit Family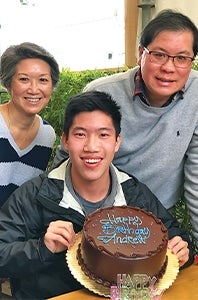 Teresa and Ron Sit P'19 have been active members of the Rensselaer community since their son, Andrew, became a student. They have consistently volunteered their time in support of fundraising for the Annual Fund, and are honorary members of the Society of Families Leadership Committee as a result of their generous philanthropic support.
Andrew graduated with a bachelor's degree in aeronautical and mechanical engineering in 2019. In honor of his graduation, Teresa and Ron established the Sit Family Endowment, which supports faculty development efforts in the Department of Mechanical, Aerospace, and Nuclear Engineering (MANE).
Since then, Teresa and Ron have been active in their local RAA chapter in Minnesota, representing the parent community and hosting annual events to welcome incoming parents and students, while sharing their experiences to help incoming families prepare for their first year at Rensselaer.
Ron is vice president for research and investment management for Sit Investment Associates, founded by his father, Eugene C. Sit. Teresa (Fong) is a semi-retired pediatric dentist. Together, they also established the Andrew David Sit Foundation, which provides funding for pediatric cardiac research and health.
To learn more about opportunities for parents and students, visit giving.rpi.edu/.
YOUNG ALUM PROFILE
Lisa Sulmasy '21: Defining Leadership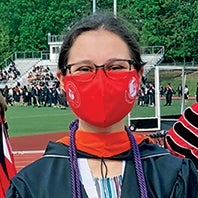 Lisa Sulmasy '21 navigated her career at Rensselaer with a skill she learned from her work as a student facilitator with the Archer Center and Leadership Educators Advising Peers (LEAP) program — the concept of being a servant leader, putting someone else's needs before your own. At this year's Class of 2021 Zero Year Reunion, right before Commencement, Lisa described the philosophy of servant leadership to her fellow classmates. "A leader's goal is to serve their team and lead their members to success, rather than focusing on the success of their organization."
Lisa instills this philosophy in her own philanthropic and volunteer efforts, such as serving as the 2021 Class President, and now, as president of the Alumni Class Council representing the Class of 2021. Lisa believes acting as a "servant leader" can be done on a personal level with simple acts of kindness as well, including stepping in to help someone in need or taking on a task one might not normally take.
As Commencement approached, and the Class of 2021 prepared to begin their journey beyond Rensselaer, Lisa encouraged them to support their class gift to the Rensselaer Diversity Initiative Fund, and to continue to make Rensselaer a priority as the newest members of the alumni and alumnae community. 
"We have an opportunity to be servant leaders by supporting future generations of students destined to walk through those same doors," Lisa stated during her Zero Year Reunion speech. "We can choose to prioritize those who have yet to come, even if it doesn't directly benefit ourselves."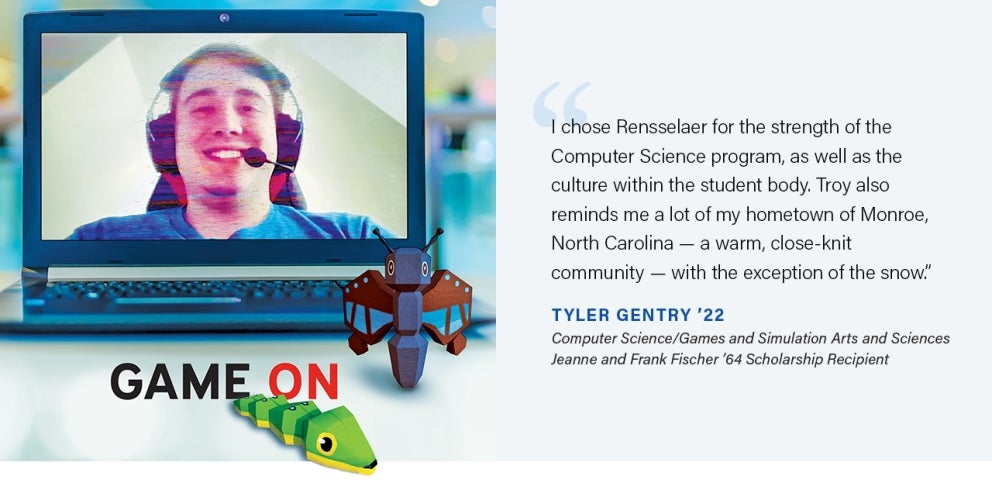 Rensselaer Annual Fund | By supporting the Annual Fund, you can help students receive a world-class education at Rensselaer. To give, visit giving.rpi.edu/annual-fund/.