Two former cross-country student-athletes compete at the U.S. Olympic Marathon Trials.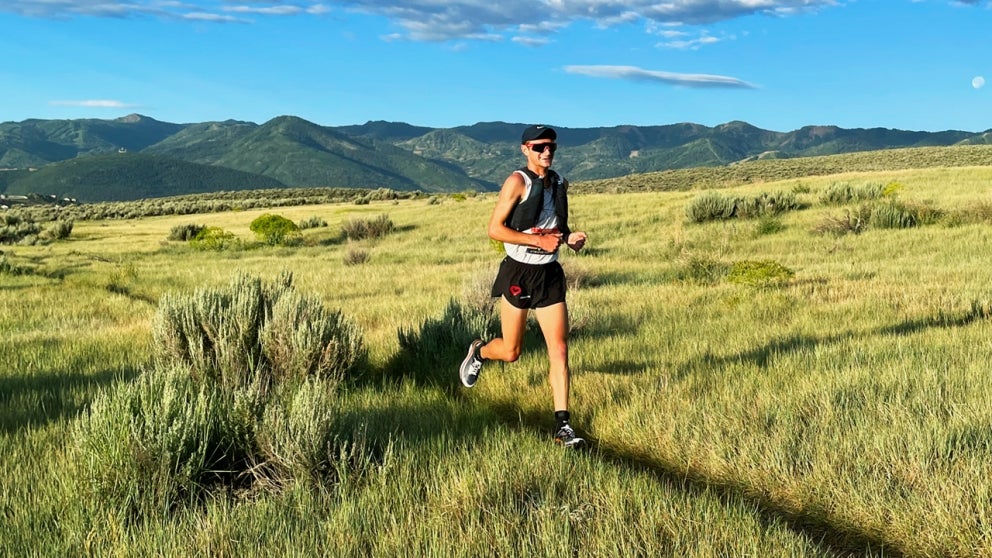 By Kevin Beattie
If John Lynch had the ability to be in two places at once, he would have been on February 29, 2020. The Rensselaer head men's and women's cross-country coach and assistant track and field coach was in Rochester for the Liberty League Championship meet that day. But, he wanted to also be in Atlanta for the U.S. Olympic Marathon Trials, where two of his former student-athletes were competing for a spot on the team.
Had Lynch been able to get to Centennial Olympic Park for the marathon that Jacob Andrews '15 and Sean O'Connor '19 had qualified to run, he would have found Rensselaer alumni and alumnae cheering on and supporting their former teammates.
Andrews came to Rensselaer as a freshman in 2011 and immediately caught Lynch's attention. Four years later, O'Connor enrolled and inquired about becoming a runner for the Engineers. Though inexperienced, his times warranted a tryout with the cross-country team.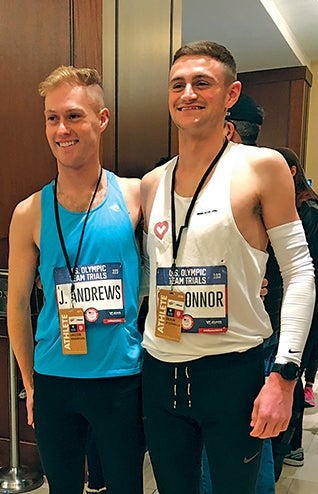 O'Connor would eventually become one of the top performers in school history in both cross-country and on the track, garnering 15 wins in five different events over his career.
Andrews also enjoyed collegiate success, qualifying for cross-country nationals as an individual and setting the school's 10k record while winning three Liberty League championships. However, his most lasting accomplishment was the overall effect he had on the program. "He elevated the program to a new level when he was here," says Lynch.
Andrews switched his focus to long-distance road races once his Rensselaer career concluded. He and Lynch had discussed the possibilities for success and now was the time for Andrews to concentrate on qualifying for the Olympic trials.
Andrews ran his first marathon in 2018. He finished second with a time of 2:40.19, only nine seconds behind the winner. Five months later, he finished 17th overall in Philadelphia with a time of 2:26.34.
To qualify for the 2020 Olympic Trials, he would have to drop his marathon time to 2:19 or faster, or run a half marathon in 1:04 or faster. Andrews set his sights on the California International Marathon in December 2019 and finished with a qualifying time 17 seconds under the requirement. He was going to Atlanta!
O'Connor had no intentions of running competitively when he moved to Connecticut, but when a pair of former teammates coaxed him into joining them on the Hartbeat Running Club, he reunited with the sport.
He quickly regained the exhilaration of racing and Lynch encouraged him to run the Hartford Half Marathon in October 2019. O'Connor finished second, just over a minute from the qualifying standard, and when he competed in the Houston Half Marathon in mid-January, he crossed the finish line in 1:03.50. He, too, was going to Atlanta!
The U.S. Olympic Marathon Trials course was a loop filled with hills and that Saturday included gale-force winds. For O'Connor, the youngest of the 243 male competitors, it was his first time running 26.2 miles.
Andrews finished in 2:29.13 and in 133rd place, well ahead of his seed of 226th. O'Connor crossed the line in 2:32.56, 22 places behind Andrews.
Though neither made the cut for the Olympics, "they both had a great experience and are excited to try again in four years," Lynch says.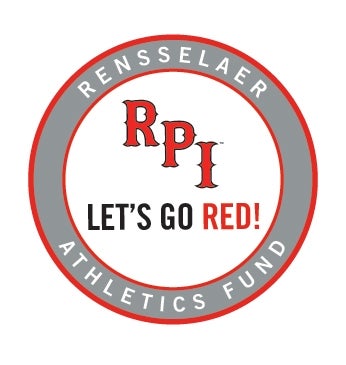 "In my time at Rensselaer, I learned how to enjoy hard work," Andrews says. "As a captain, it was important to get the freshmen on board and to be a role model, regardless of the outcome. It is a love of the grind."
"I hope the legacy lives on and people know what it takes and know that we can do it," O'Connor says.
Let's Go Red! You can enhance the overall experience — on and off the field — for student-athletes with a gift to the Let's Go Red! athletics fund. To give, visit: giving.rpi.edu/lets-go-red.